Integration has contains a large amount of symbolism that can be seen below. By gaining an idea about Integration and the associations it has we gain a more intuitive insight into its meaning.
Man and his symbols
shows us great ways to use lifes symbols to understand our inherit nature and purpose.
Quotes on Integration
Man is split. Schizophrenia is a normal condition of man--at least now. It may not have been so in the primitive world, but centuries of conditioning, civilization, culture and religion have made man a crowd--divided, split, contradictory....
But because this split is against his nature, deep down somewhere hidden the unity still survives. Because the soul of man is one, all the conditionings at the most destroy the periphery of the man. But the center remains untouched--that's how man continues to live. But his life has become a hell.
The whole effort of Zen is how to drop this schizophrenia, how to drop this split personality, how to drop the divided mind of man, how to become undivided, integrated, centered, crystallized.
The way you are, you cannot say that you are. You don't have a being. You are a marketplace--many voices. If you want to say 'yes', immediately the 'no' is there. You cannot even utter a simple word 'yes' with totality....
In this way happiness is not possible; unhappiness is a natural consequence of a split personality.
A fool is one who goes on trusting; a fool is one who goes on trusting against all his experience. You deceive him, and he trusts you; and you deceive him again, and he trusts you; and you deceive him again, and he trusts you. Then you will say that he is a fool, he does not learn. His trust is tremendous; his trust is so pure that nobody can corrupt it.
Be a fool in the Taoist sense, in the Zen sense. Don't try to create a wall of knowledge around you. Whatsoever experience comes to you, let it happen, and then go on dropping it. Go on cleaning your mind continuously; go on dying to the past so you remain in the present, here-now, as if just born, just a babe.
In the beginning it is going to be very difficult. The world will start taking advantage of you...let them. They are poor fellows. Even if you are cheated and deceived and robbed, let it happen, because that which is really yours cannot be robbed from you, that which is really yours nobody can steal from you.
And each time you don't allow situations to corrupt you, that opportunity will become an integration inside. Your soul will become more crystallized.
To transform breakdowns into breakthroughs is the whole function of a master. The psychotherapist simply patches you up. That is his function. He is not there to transform you. You need a meta-psychology, the psychology of the buddhas.
It is the greatest adventure in life to go through a breakdown consciously. It is the greatest risk because there is no guarantee that the breakdown will become a breakthrough. It does become, but these things cannot be guaranteed. Your chaos is very ancient--for many, many lives you have been in chaos. It is thick and dense. It is almost a universe in itself.
So when you enter into it with your small capacity, of course there is danger. But without facing this danger nobody has ever become integrated, nobody has ever become an individual, indivisible.
Zen, or meditation, is the method which will help you to go through the chaos, through the dark night of the soul, balanced, disciplined, alert.
The dawn is not far away, but before you can reach the dawn, the dark night has to be passed through. And as the dawn comes closer, the night will become darker.
The conflict is in man. Unless it is resolved there, it cannot be resolved anywhere else. The politics is within you; it is between the two parts of the mind. A very small bridge exists. If that bridge is broken through some accident, through some physiological defect or something else, the person becomes split, the person becomes two persons--and the phenomenon of schizophrenia or split personality happens.
If the bridge is broken--and the bridge is very fragile--then you become two, you behave like two persons. In the morning you are very loving, very beautiful; in the evening you are very angry, absolutely different. You don't remember your morning...how can you remember? Another mind was functioning--and the person becomes two persons. If this bridge is strengthened so much that the two minds disappear as two and become one, then integration, then crystallization, arises.
What George Gurdjieff used to call the crystallization of being is nothing but these two minds becoming one, the meeting of the male and the female within, the meeting of yin and yang, the meeting of the left and right, the meeting of logic and illogic, the meeting of Plato and Aristotle.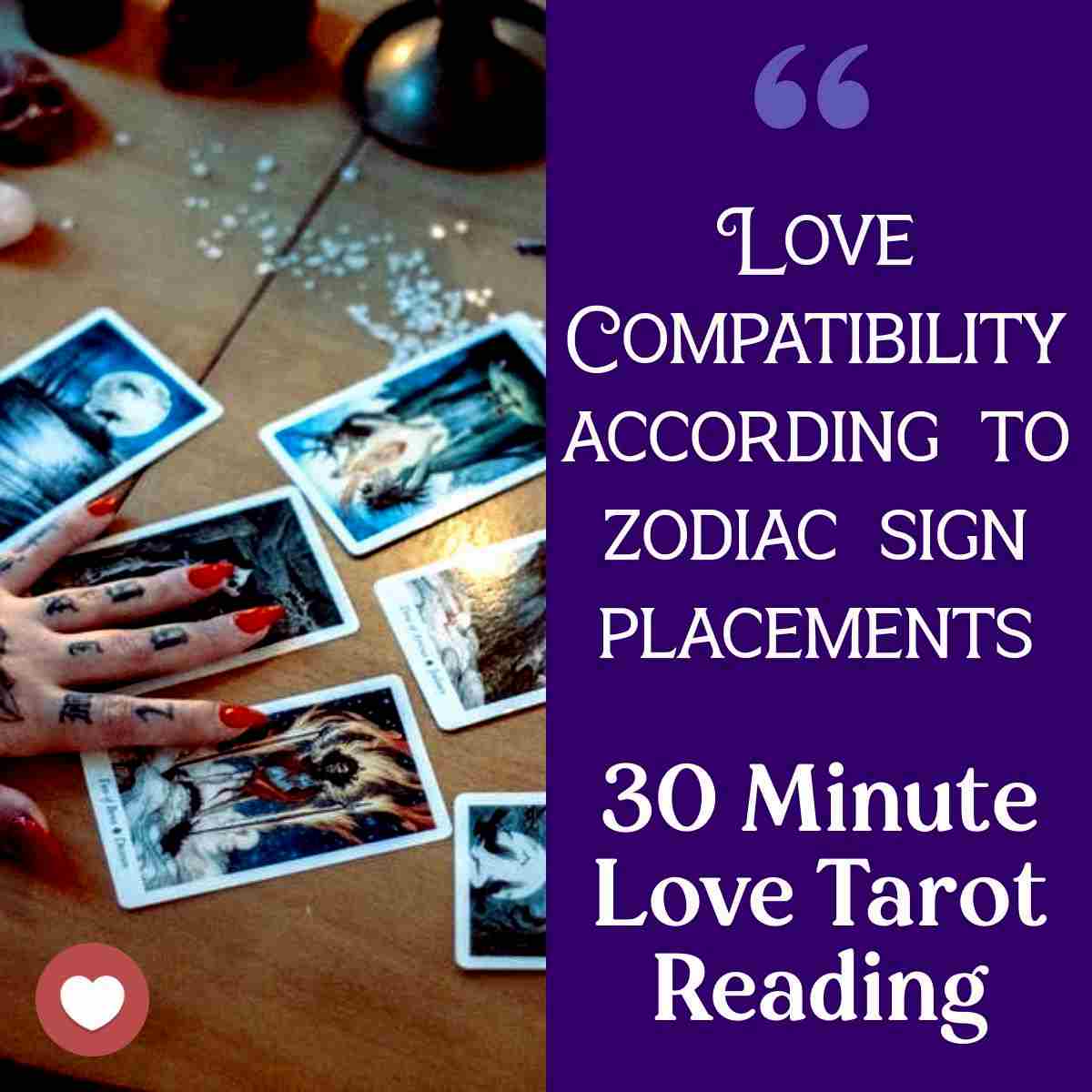 Professional Tarot Reading
Wondering what is to come for you and your romantic partner through out the year? This simple spread highlight the biggest situations of the season and seasons to come.
30 Minute Tarot Reading ( Audio Recording )

Find out what is in store for in your love life.

How to act and deal with your current relationships

Any other questions you may have