Moon Aspects
The Moon is the most important 'planet' in relationships. The Moon represents deep security needs, and it is difficult to be with with someone who does not offer us what our Moon needs. Positive Moon compatibility will show two people who feel "at home" with one another, and instinctively care for one another. It's like being family. That's why it's the most important planet in synastry. If you want to spend the rest of your life sleeping in the same bed as someone else, you obviously need to feel like family to one another.
Moon Inconjunct Sun
A Moon inconjunct Sun aspect like this denotes an ongoing sense of emotional friction between partners. It's a great romantic lesson in discovering ways to overcome or endure difficulties. One of you will always seem to be getting I the way of the other. Misunderstandings are a usual part of the challenge. When the Moon person is inconjunct the Sun person you will probably find that they has a knack for saying or doing just the wrong thing at the most inopportune moment. If you try to explain your feelings they are just as likely to respond as if you just said something else. Sun inconjunct Moon energies make hilarious comedy but it's best viewed from the outside.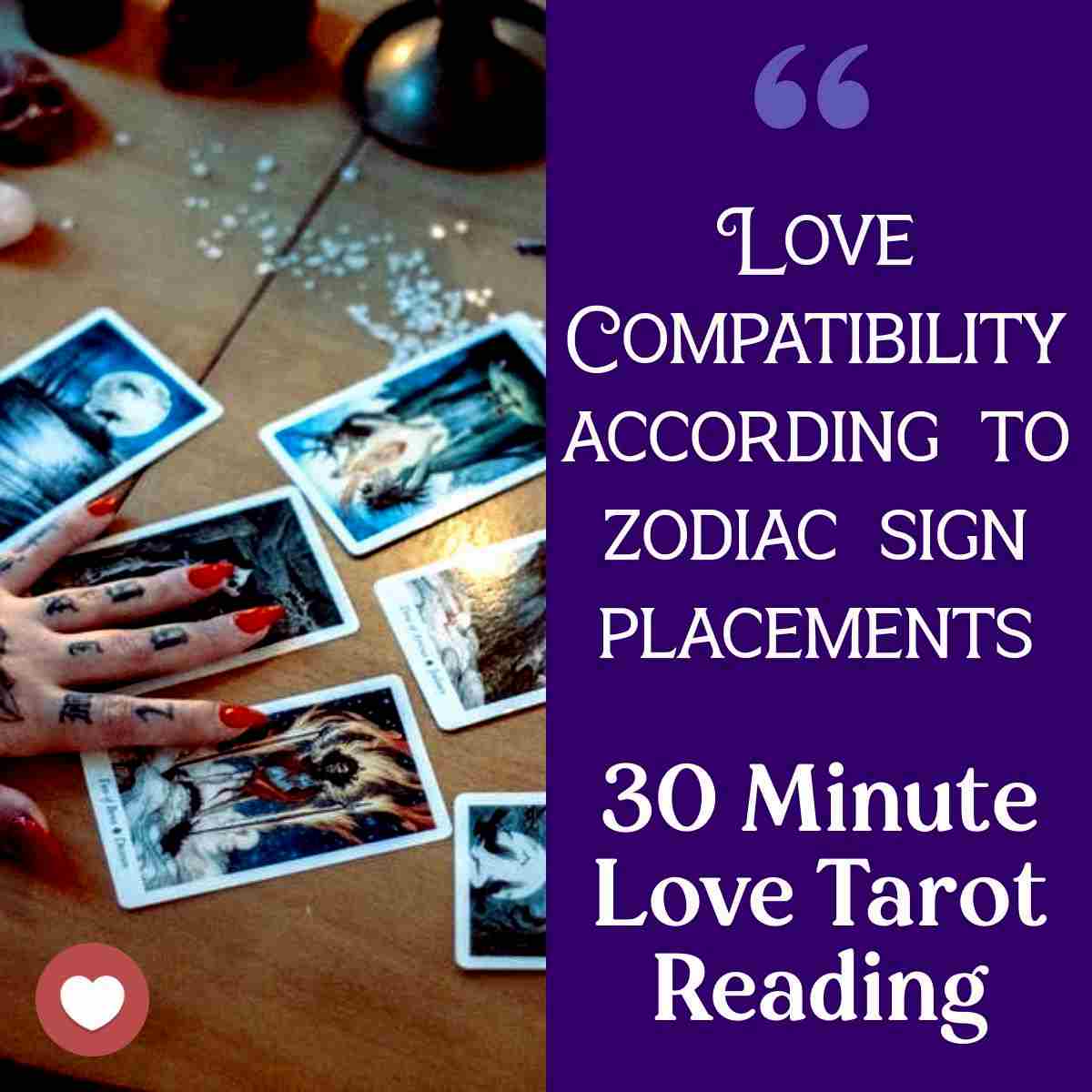 Professional Tarot Reading
Wondering what is to come for you and your romantic partner through out the year? This simple spread highlight the biggest situations of the season and seasons to come.
30 Minute Tarot Reading ( Audio Recording )

Find out what is in store for in your love life.

How to act and deal with your current relationships

Any other questions you may have