Making an Impression
March 20 2021
Sun in Aries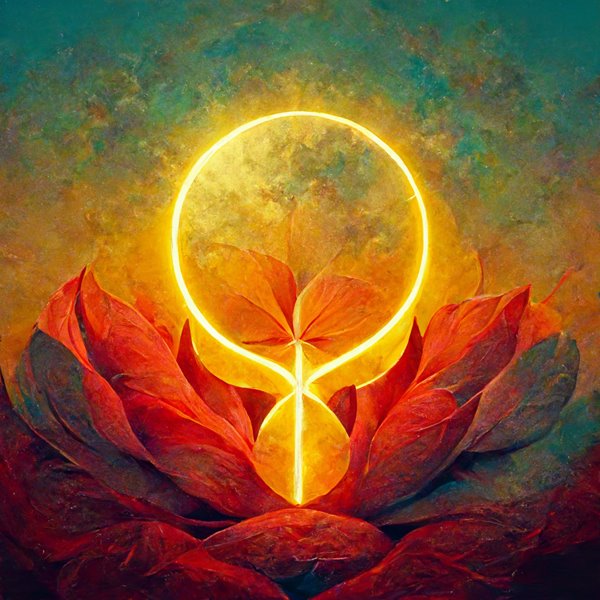 The Sun enters Aries on March 20th at 5:38am EST, which also marks the spring or vernal equinox. The sun moves above the equator bringing more warmth and light to the Northern hemisphere while the Southern hemisphere moves into autumn, with less warmth and light. While the sun is in Aries for the next 4 weeks the energy will feel a lot more optimistic and energetic. It's a great time to start new projects, new adventures, learn new skills and welcome in change. Aries is the first sign of the zodiac, which means March 20th also marks the astrological new year. Bringing a fresh, inspirational, and motivational energy.
Aries is fiery, bold, quick, and always ready to take action. You may really start to feel more passion and excitement within you to start saying yes more to what will bring you true fulfilment. In general you may feel more enthusiastic about life, your goals, passion projects, and who you are becoming.
Aries rules the 1st house in astrology which has to do with appearances, self-identity, new beginnings, your attitude, and approach to life. It's the perfect time to let go of any fears and doubts you may have surrounding change, its time to take action and make adjustments that support you to create the life and person you want to be. Aries energy is more self-focused, making this a great time to focus on you! Especially if you have been neglecting your own inner needs, try to find a balance of maintaining the relationship you have with yourself as well as with others.
Allow the Aries energy to motivate you to focus on; your relationship with self, your personal attitudes and beliefs, how you can be more courageous and confident, and how you can take more actions that help to empower, fulfil and ascend you. The symbol of Aries is the Ram, so while the Sun is in Aries you are being invited to take charge of your life, take control, claim your courage and confidence. Charge after your goals, your ambitions and all that it is you truly desire.
Be cautious of acting too impulsively or making rash decisions, you'll be feeling eager and impatient so make sure you're thinking things through before moving too quickly. You'll likely feel the influence to take action and start things, use this time to start making progress on your goals and ambitions. The energy is lively, it's time to finally take initiative on the plans you have been making, all you've been dreaming of and thinking about. Things won't always come easy, you've got to make choices and actions that will help you to rise up on your path and there's no better time than Aries season to start taking enthusiastic and courageous action.
Allow yourself to also make time to ground yourself in what may feel like a chaotic and loud time for some, find patience, use discernment and be conscious of whether your actions align with your higher self or if it's more of an ego-based, instant gratification choice. It's a great time for working on leadership skills, learning to set healthy boundaries, being more honest and clearer with your communication as well as your vision. Open up your mind and be a little more spontaneous without letting your ego or self-doubt get in the way. There's also a very childlike spirit to Aries, so embrace the fearless, adventurous and wild energy.