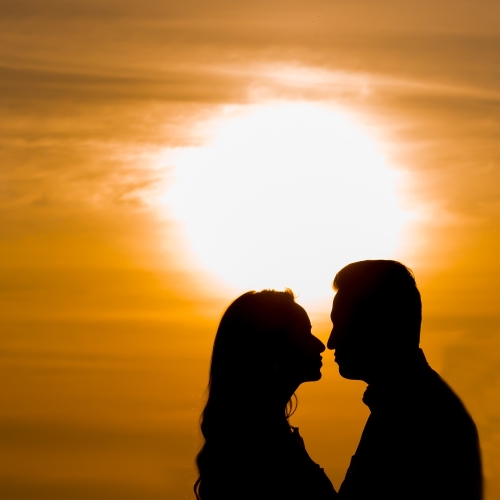 The full moon on Sunday February 9, 2020 at 20° Leo is by nature warm, playful, and charming. But when it is confronted by its opposite of Aquarius, these qualities can feel stunted or denied. This is the state of play in the Leo Full Moon this month. The Moon in Leo is like an amplified version of the sensitive cat persona that we see when the Sun is in that sign. The characteristic Leo pride is still strong, though perhaps not underpinned by the same degree of self-confidence and surety. Instead, the lunar Leo is dependent on others to reflect its light accurately. Suddenly, opinions and approval matter so much more than before. Under the stress of a Full Moon, this may not be forthcoming, particularly when others do not grant your personality the favouritism that it can crave right now.
The Sun in Aquarius tends to aim at a more level playing field, promoting teamwork and toeing the line. One person shining brilliantly may pose a problem. Therefore, this could be a month for setting sights a little lower as regards glowing feedback, hopes for a raise in pay, or even just a regular pat on the back. Any such lack ought not to be taken as a sign of something significant, but more as just a symptom of a malfunctioning system. We might also do well to remember that it won't always be this way.
The Moon trine Mars aspect in fire signs may veer towards a problem if we fail to take action due to our own laziness or to talking ourselves out of doing something because we do not believe that it will be worthwhile. It does however, give the courage and initiative to make the first move and take the lead. You will intuitively know what you want and how to get it. This is a good full moon for acting on your instincts. You can be direct and assertive without looking bossy or rude, and instead, be admired for your honesty and sincerity. Since the Moon relates to habitual behaviour, we may be starting positive new habits for ourselves. Our first step in the right direction could help to lay the tracks for others to make similar steps in the future, as they see us taking a stand for something that matters.
This Moon is quincunx Neptune, which may reflect a certain kind of erosion, showing us that something is really only temporary. It increases your emotional sensitivity but also conflicting emotions and this can lead to confusion and tension. It will likely be one of those phenomena that we didn't see coming, as is often the case with the quincunx aspect.
The February 2020 full moon gives more power and initiative to chase your desires and get what you want. But it also cautions against letting your emotions get too out of control. Make sure you carefully evaluate a situation before forging ahead into it.