Free Natal Birth Chart Calculator by Date of Birth
AstroMatrix Personalized Astrology Romantic Compatibility Reports, Daily Horoscopes, Birth Charts and Tarot Readings.
Using your birth date,time and location you can access the detailed reports and features, easy to use menu layout great for beginners as well as advanced students of astrology.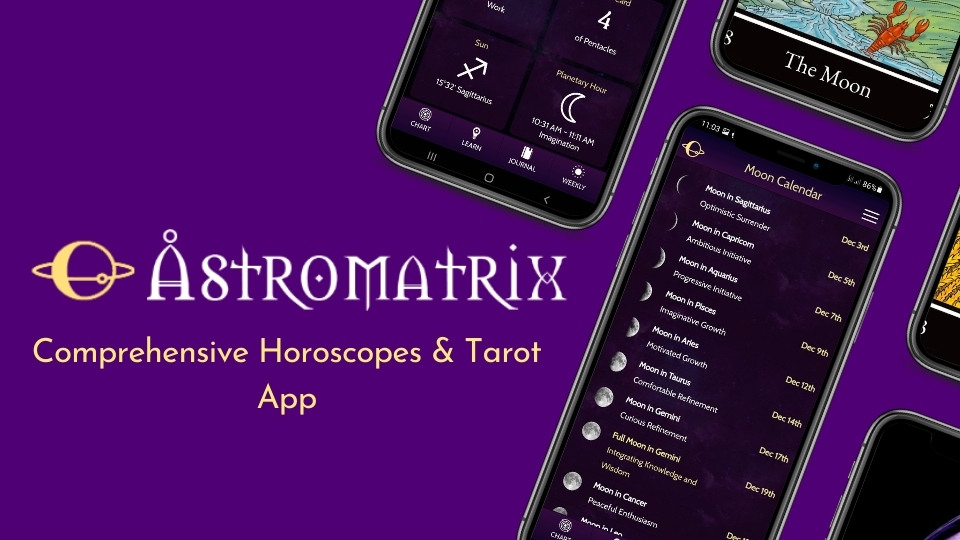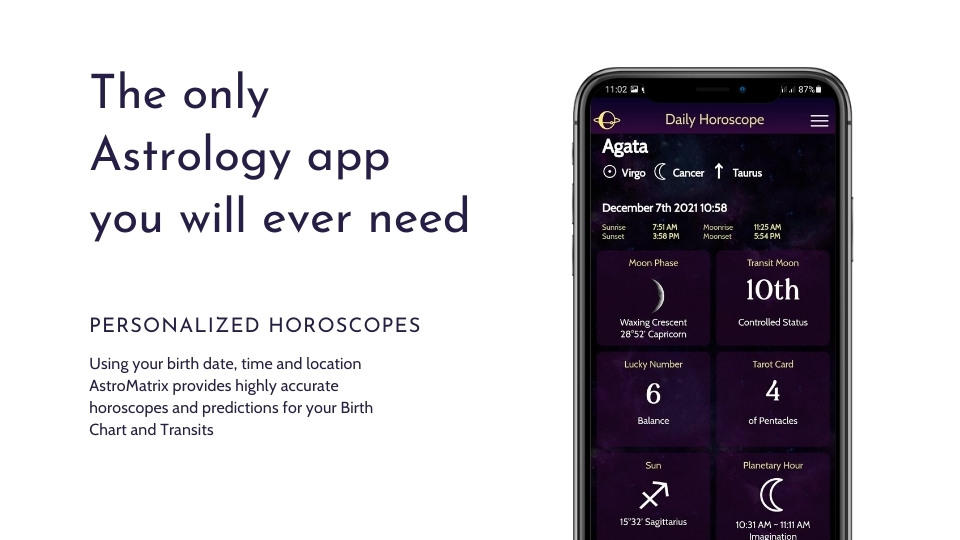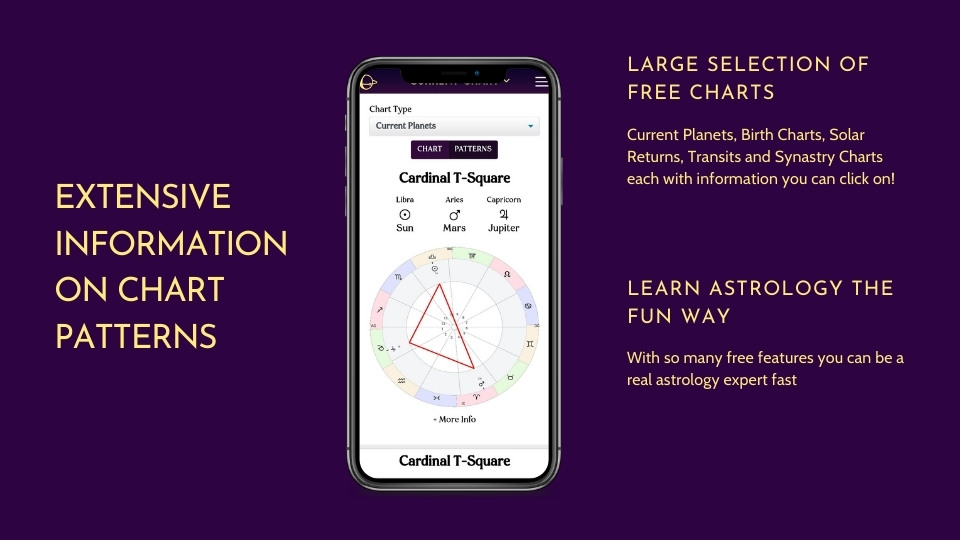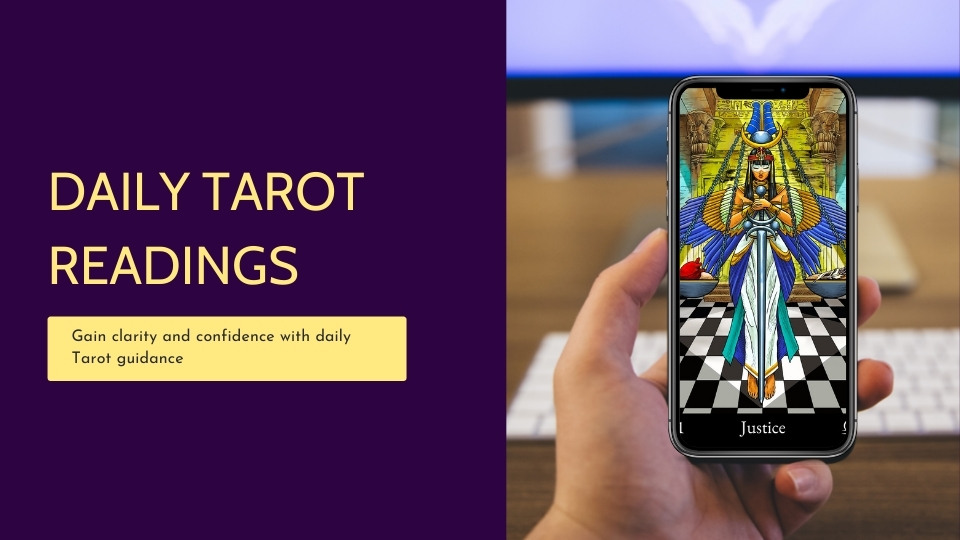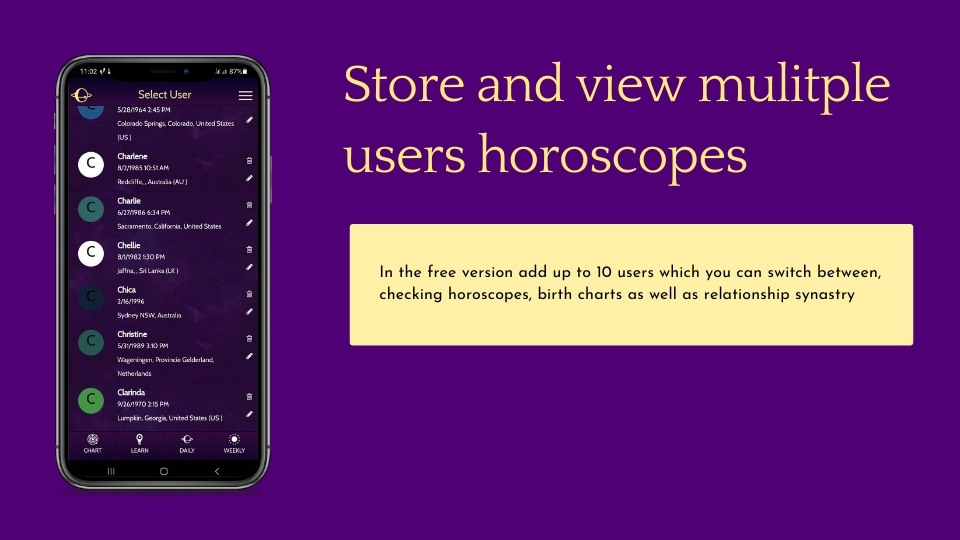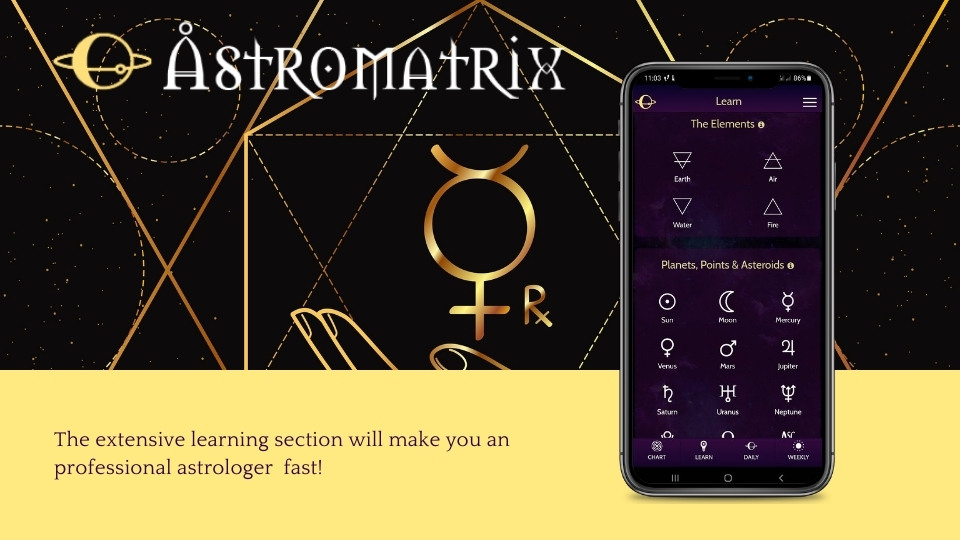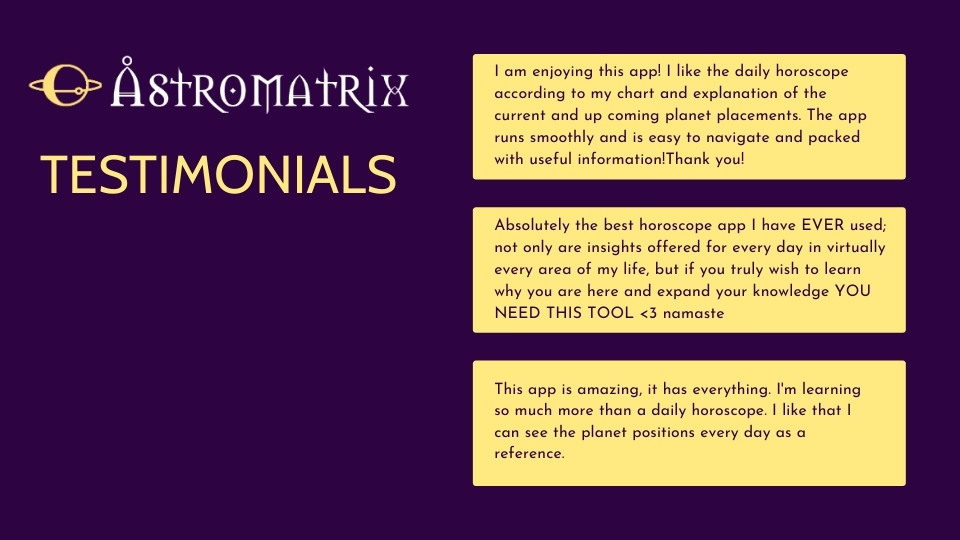 DAILY HOROSCOPE Focuses on the path of the Moon and how it is affecting your birth planets.
WEEKLY HOROSCOPE Follows the Personal Planets such as the Sun,Mercury, Mars and Venus and their impact, any opportunities or challenges that can affect you
MONTHLY HOROSCOPES Follows the Interpersonal Planets such as Jupiter,Saturn,Uranus and Pluto their impact, any opportunities or challenges that can affect you over several months or years.
NOTIFICATIONS Receive up to the minute notifications for current astrological events such as the Full Moon, New Moon as well as your Daily Horoscope current Transits.
HIGH RATING The ratings and reviews for both Android and IOS are 4.5 out of 5 stars with over 2000+ reviews so far.
TAROT READINGS Get detailed 3 Card Tarot Readings with different layouts you can ask specific questions or get readings on current astrological events
CUSTOMIZABLE Change the Aspect Orb settings, alter the color themes, you can also switch between Western and Sidereal/Vedic calculations.
SUMMARY REPORT Quick and easy Summary Reports and graphs to see what is going on with your planet positions without being overwhelmed with too much information.