Professional Astrology & Tarot Readings
Astrology is a fantastic tool to assist personal development and to guide the timing of important life decisions. Our goal at AstroMatrix is to help you achieve better insight and perspective around your current life situation, so you can make more informed decisions and live more fully and consciously.
We use the specific details of your birth (birthdate, place, and exact time) to create a map of where the planets were when you were born. This provides a basic blueprint of the potentials intrinsic to your personality, the fortuitous gifts (which, of course, it's up to you to actualize) and inner conflicts and how best to deal with them in order to transform and grow. By knowing when certain aspects or transits occur we can help you avoid having issues in your relationships, career, money, family and home life.
2022 Yearly 30 Minute Astrology Report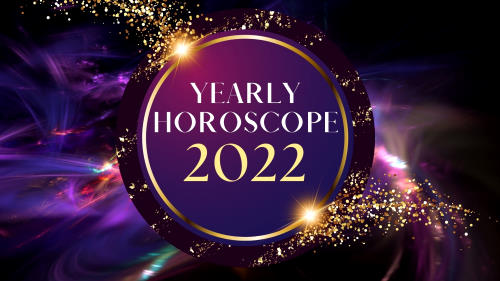 2022 can bring exciting adventures, new roads to explore, and bigger successes to reach!
With Jupiter now in Pisces this reading will help guide you in areas of your life that need to grow on a emotional or spiritual level.
We may need to re-evaluate our lives further as Saturn moves through Aquarius. This restrictive energy may showing us where we need to change whether its your job, career or relationships.
This in depth personalized reading can provide you with a 30 minute personalized Astrology recording to get a clear idea of what the next 12 months has in store. With this reading you receive.
What obstacles you may face in regards your work life, health and relationships using your Birth chart & Transits
Find out important dates in 2022 that can be a improve your relationships, career opportunities and health considerations.
Using the Midheaven, the True Node and Saturn discover where your true potential and Career lies.
The best part is you are able to ask any specific questions you have.
30 Minute Life Path and Career Astrology Reading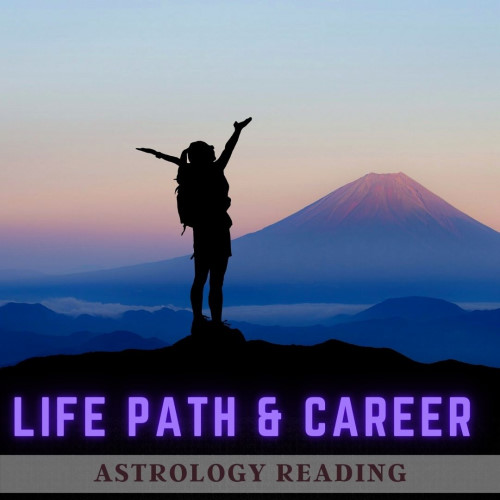 The past few years have brought on some major changes in our lives especially in our career opportunities and possibilities. Many have recently decided to change their work and path with what aligns most with their higher purpose and soul growth. With Saturn in Aquarius, you may be forced to change your job or lifestyle. With this 30 Minute Personalized Audio Recording you get
Discover the best times to work or change your Career or study path.
Identifying any issues or challenges Jupiter,Saturn and Pluto in your Birth Chart
Using the Midheaven, the True Node and Saturn discover where your true potential and Career lies
Any other questions you may have
Online Tarot Fundamentals Course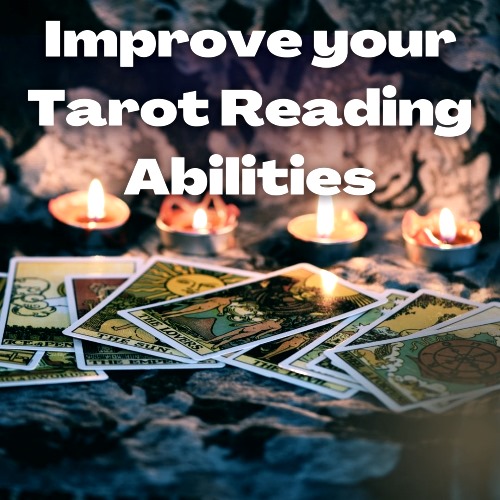 This course teaches you simple and practical techniques on how to interpret different spreads exploring all the facets of card reading which allows one to take reading so much deeper..
In this 7 lecture video course series, we explore the fundamentals on how to deepen your spread reading abilities honing your skills to achieve higher accuracy.
1 - Introduction to mastering Tarot Spreads
2 - Numerology Basics
3 - What are the Root Energies of the cards?
4 - What do the colors in the cards represent?
5 - What do the Symbols in the cards represent?
6 - Court Cards- Learn to befriend them.
7 - Exploring different Spreads for different outcomes
This course is for you if you have studied the basics of Tarot, but struggle to interpret the cards in different spreads.
You can sign up now and work at your own pace. You will receive your download link within 24 hours via email.
Empower Your Emotions Using the Astrological Moon Workshop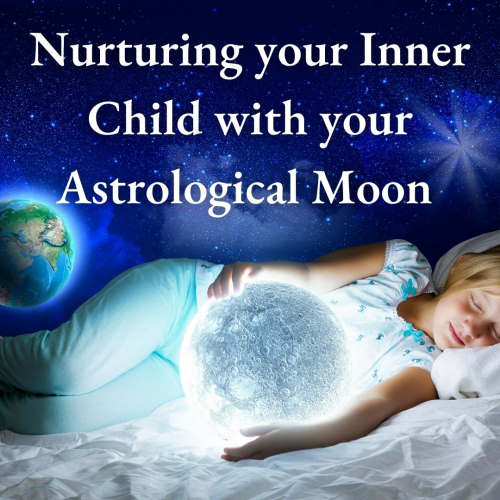 Join Astromatrix's in-house Astrologer, Margarita Celeste, for a deep-dive into your inner world using your Astrological Moon. Most people know what their 'Starsign' is, and perhaps a little more, but have you ever unpacked what your Moon means for you?
Next to the Sun, the Moon is one of the most important inner Archetypes, symbolizing your emotional style, your needs and what you require to feel emotionally safe and secure. The Moon is the inner child, the part of us that needs the most awareness, care and nurturing.
In this 2-hour workshop, Margarita will be unpacking the energies of your Moon's element, mode, sign, house and phase. Each of these layers will uncover more and more of your individual Moon. Whether you're a newbie to Astrology, or someone with some knowledge already, you'll walk away feeling validated, empowered and seen.
In return for your investment, you'll be receiving:
This 5 video and audio files of easy-to-follow lectures, and accessible forever

A beautiful PDF presentation of the workshop to always refer to.

A worksheet to complete the workshop with

A 'cheat sheet' to help you along the way
Our Astrologers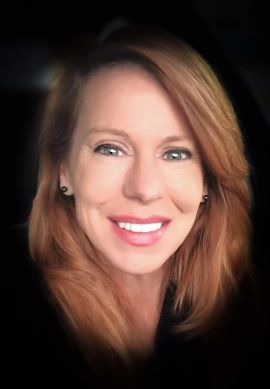 Astrologer
I became fascinated with the workings of the inner sky as a child, while reading my Grandfathers Farmers's Almanac. I started studying Vedic Astrology in my 20's and now practice Western Astrology when reading for my personal clients, as well as my daily interpretation of the planets, luminaries, and stars
I have studied under many amazing Astrologers throughout the years and I am currently enrolled in a Medical Astrology Program. I have a particular interest in Fixed star placements and Karmic Astrology.
I believe that Astrology, and the cycle of the planets, provides a Divine design for our lives. I am passionate about helping others identify their gifts and abilities, and to discover how to use them as a way to navigate challenges. All as a means to reach their Souls highest potential in this lifetime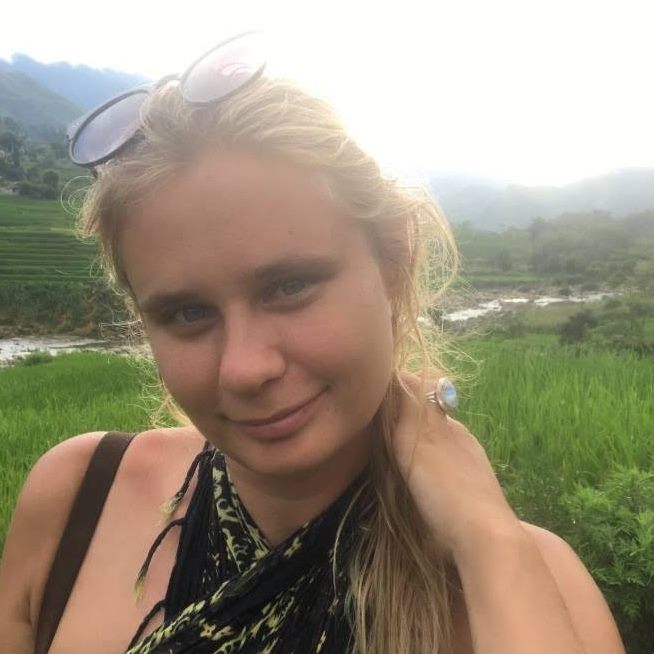 Astrology Teacher, Writer & Consultant; Yogi; Tarot Practitioner & Intuitive Guide
I hail from sunny Cape Town, South Africa, the place I call home after establishing my consultancy whilst travelling. Linda Goodman was my gateway drug to this magical art when I was a teenager, and since then, I was absolutely hooked. I took my studies further in my mid-twenties and completed my 3-year Diploma with well-known astrologer Rod Suskin, graduating with a distinction. I found a deep fascination and draw to Jungian (psychological) astrology, drawing from the rich symbolism to help my clients break free of limiting patterns. I employ empathy along with a keen analysing style to my work, and take immense pleasure in validating and empowering my clients. I teach Astrology regularly, have appeared on local TV & Radio as well as have regular horoscope columns with various partners.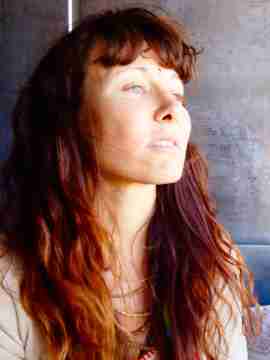 Tarot reader, Astrologer, Yogi, Gypsy and Tantrika
Despite having been born in Cape Town South Africa, I was never meant to settle, nor stay in one place, and I've always followed my heart to where the journeying pulls me. This continually allows my perception to expand and recognise  how infinite, and yet so insignificant I am...
I find clarity in change, and meaning in chaos. I hope to bring through clarity and wisdom in support of your expansion. It moves me, to take you on a journey utilizing the symbolic tools of tarot and astrology as a means to access that which has not yet been given form through words. I live for the Truth  and im inspired to bring this through as clearly and wisely as possible so that you may integrate these reflections into your life in a meaningful way.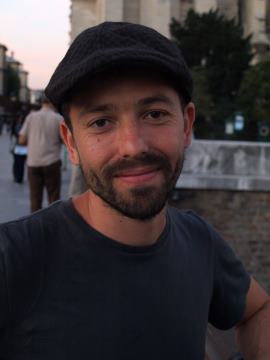 Astrologer
I became interested in astrology almost 20 years ago, I was astounded how various esoteric practices connected with one another through symbolism. I was always a bit of a critical thinker and skeptical about topics such as astrology, however the more I delved, the more truthful alot of the information and knowledge I discovered connected directly to my own birth chart. This only enthused me further, and my goal has been to bring as much enlightenment,insight and awareness to others about their own psyches in order to unlock their true potential.
Although I have assisted individuals for many years with professional readings, part of my vision was to reach as many people as possible with the help of the astromatrix website and app, easy available astrological knowledge but more importantly providing people with the tools to discover themselves.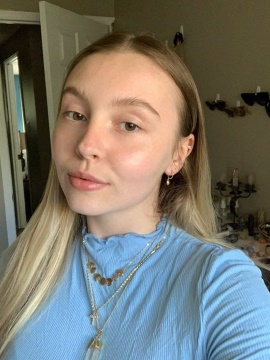 Astrologer, Tarot Reader, Energy worker & Spiritual mentor
I've always been fascinated by the sky, the stars and the universe. I started studying astrology as a way to understand myself better. I personally refer to birth charts as cosmic blueprints. The blueprints of our true being. Learning how to analyze a birth chart has helped me to understand why am I the way, why I'm attracted to the things I'm attracted, what path is best suited for me and what my true mission and purpose is here on this earthly plane. I love to analyze and get to the bottom of things. This then lead me to help others on their journey of self-mastery, discovery and healing. Astrology to me is an amazing tool for self awareness and mastery, it's a way to get to know yourself on the deepest level.