Astrology
"The essential purpose of astrology…is not so much to tell us what we will meet on our road, as it is to suggest how to meet it – and the basic reason for the meeting. Which quality in us, which type of strength is needed to go through any specific phase of our total unfoldment as an individual person".
Person Centered Astrology
, -Dane Rudhyar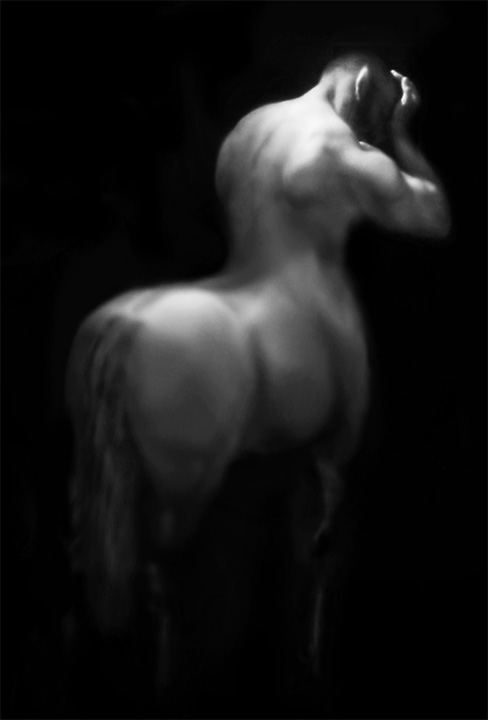 Astrology is a complex and insightful tool that can be used to unlock your full potential. Here we take a look at the basic concepts behind character traits and personality types and how they relate with others. Astrology does not determine any characteristic to be good nor bad but an opportunity for transformation and growth.
Please click here to get your free horoscope based on your birthday. All you need is your date of birth, time and place.
Full Moon in Pisces - September 8th 2014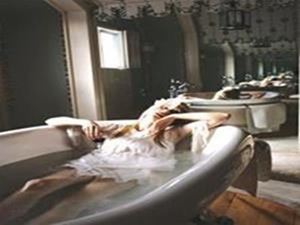 The Pisces full moon offers a synthesis of Piscean Expansion and Virgoan mental restraint from the sun. We have a heightened sense of sensitivity - which could bring us to the point of bliss or to the point of pain and suffering. Chiron, the Wounded Healer conjuncts the moon and even if your mind may have forgotten, your body remembers fear or trauma from the past. Low energy and brain fog now may be signs of a physical or emotional detox. Looking at any wounds and pain (or denial) we have around codependency, enabling, addiction, victimization or playing the martyr is key right now.
Mars Conjunct Saturn - August 25th 2014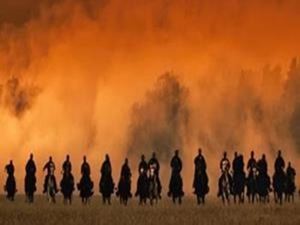 As you may already know or have felt, Mars has recently entered into the intense sign of Scorpio. Mars in the sky moves to form a conjunction aspect with Saturn on August 25, 2014 at 7.31pm UT. It's a very dangerous high-discord astrological event. Mars is the planet of violence and those countries where violence is a feature of daily life – particularly the war zones – will feel the full impact of this astral onslaught. Personal, however this is, in fact, an excellent aspect for committed action, skill-building, and concentrated effort. It is an energetic counterpoint to the Dionysian Venus–Jupiter conjunction that took place a week earlier. The playful spirits evoked then will either be crushed by the weight of duty, doubt, and obligations or else supported with training, discipline, and tools for transforming beautiful moments into ongoing experiences. Mars is traditionally home in #Scorpio and its passage through sharpens arrows of intention and provides persistence in pursuit of #goals. Mars will be in Scorpio until September 22nd.
Venus Jupiter conjunction 18th August 2014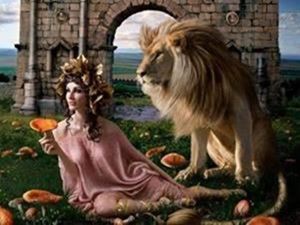 Venus - Jupiter conjunction in Leo 18-19th August Great pleasure awaits ~ Romance, play, and big promises can make us giddy like children, but living in the delicious present will benefit us more than projecting these good feelings too far into the future.This is closest conjunction in 15 years! Luck and optimism abounds and even the most stubborn problems seem relatively easy to solve. We can abandon ourselves to pleasure. Brilliant insights can arrive when we're playing games or luxuriating in the bathtub. Listening to music can also be inspiring. Enjoy this time!
Full Moon in Aquarius – August 10th 2014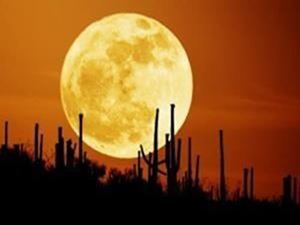 This full moon is one of five Super Moons this year where its orbit is closest to the earth. Full moons are oppositions that require a balancing and integration between the two signs it involves. Leo symbolizes our personal self #expression and #Aquarius the power of community and innovation. This Full moon forms a close t square with Saturn in Scorpio which all involve fixed signs that create a catalyst to breakdown rigid behavior patterns. The lesson is to ensure healthy boundaries and to go after our goals with discipline and dedication. The Uranus trine in Aries to the Sun allows us to break free from convention and create new and innovative solutions to existing problems. Listen to your inner guide rather that what others may say as you have the power to heal yourself.
July 16th 2014 - Jupiter enters Leo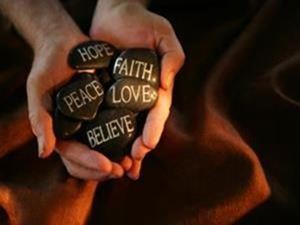 Jupiter ends its yearlong passage in Cancer and moves into the fiery, creative energy of Leo. Jupiter, the archetype of expansion and faith, will be in Leo until August 11, 2015; Millions of baby boomers born between 1937 and 1958 have their natal Pluto in Leo; Jupiter's transit over that powerful evolutionary point provides an opportunity to become fully conscious of one's deepest fears, as well as one's deepest desires and what's blocking them. This is a fiery placement that ignites an outgoing, assertive drive to express ones true identity and creativity. Regardless of your Sun Sign, or where Leo falls in your solar or natal chart, Jupiter in Leo signals a year in which you will grow and learn through improving the way you present yourself in the world. Leo is the sign of confidence and showmanship, and this is the time to do what's necessary to grow as a person, and feel comfortable within yourself. Jupiter brings opportunities, optimism and the faith necessary to expand your life in the direction of your dreams. Have faith in your role in the drama of life! This is the year to let your light shine, and have fun doing it.
July 12th 2014 - Capricorn Full Moon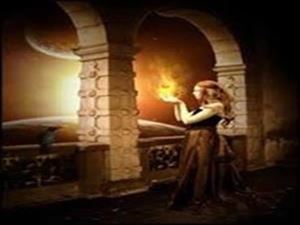 With Cancer and Capricorn being receptive signs this full moon will involve inner reflection before making decisions. If we ignore our internal needs we may end up giving our power away and become victims. This full moon will show us where we need to take responsibility ( Capricorn ) and for when we need to look after ourselves first. ( Cancer ) What makes this moon more prominent as it conjuncts Jupiter which is part of this years Grand Cross which shows us that our problems will not go away even if we try to hide under the covers. We need to realize whether we are fully utilizing both our polar energies effectively, the masculine assertion and focused energies and the feminine compassionate and supportive side. Try to work on the areas you are weakest in during this full moon. Several significant shifts occur shortly after this Full Moon. On July 16, Jupiter ends its yearlong passage in Cancer and moves into the fiery, creative energy of Leo.
May 14th 2014 - Full Moon in Scorpio
The Scorpio Full Moon in general can be an intense one. It arouses instincts, passions and paranoia. With the Sun in Taurus, there is a hunger to go beyond what can be seen, felt and touched. Scorpio wants to get to the heart of all matters and is connected strongly to the underworld currents of Pluto. These unconscious currents can be very strong and you may not want to deal with them. However, repressing these emotions may not be helpful and the quicker you face up to the truth the faster and easier it is to move forward and give you more control within your life. Venus is Squaring Pluto which will naturally make you want to hold on and obsess when the best solution could be just to let go.. Saturn in Scorpio can help during this time and you have the power to take control of your life and make room for what you really want to do.
April 29th 2014 2:14 am New Moon in Taurus
The new moon in Taurus is very steady, balanced and earthy force which focuses upon building a strong foundation to create a grounding and calm atmosphere. Mercury in Taurus will enable a very steady and determined mind. It is a great time in touch with nature. It is also solar eclipse and as the moon is exalted in Taurus there will be extra power and practically so persevere in your efforts as much as you can. The Cardinal Grand Cross has unleashed and enormous amount of energy and now we can have a chance to harness that energy for more positive results.
April 23rd/24th 2014 – Cardinal Grand Cross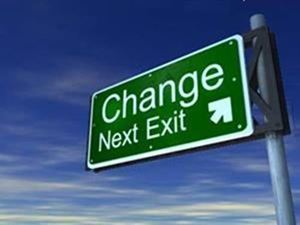 April 2014 heralds a very rare astrological event, where four planets (PLUTO Capricorn opposing JUPITER Cancer & MARS Libra opposing URANUS Aries), are at exact 90 degree angles to one another, hence forming a Grand Cross in our celestial skies. In addition, each of these planets are sitting at '13 degrees' of the 4 CARDINAL signs. The OPPOSITION of Pluto-Jupiter & Uranus-Mars combined with the respective SQUARING of these planets is creating a dynamic situation of intensity, conflict and inner-outer tension that is compelling us to look deeply within and consider our own moral, ethical & humanitarian values AND how these values may OPPOSE or CONFLICT with what we see playing out on the world stage.

Pluto in Capricorn is about inspiring major transformations in the hierarchical structures of governments, corporations & all those in places of power. With Pluto SQUARING Uranus in Aries we are feeling an intense desire to rebel, revolt and not sit back and take it anymore. We are so dissatisfied with the lies, deceit and propaganda, we just want to jump ship and start a new. Yet at the same time, we know from a higher consciousness that running away is futile, as we need to work pro-actively to dismantle & tear-down and then rebuild, restructure and transform from the ground up.

As Mars in Libra SQUARES both Pluto & Jupiter, we are being pulled between forcing the truth to come to light in all facets of the structures of this world, be it politics, the church, corporations & the like. At the same time, we are being pulled to emotionally embrace these structures and try and find a sense of justice in equality that can take us forward into the future. Is this possible, can the current world structure actually support morality, ethics and self-responsibility, most likely this will be a problem but Uranus in Aries will not let us forget!
Get your 30 minute Grand Cross transformation reading now for only $20
The Libra Full Moon - 15th of April 2014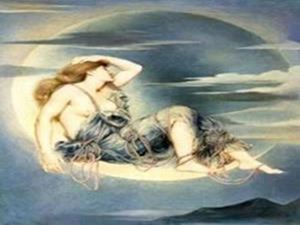 This full moon will bring relationships into focus. It also will be an lunar eclipse which adds a higher level of cleansing to this full moon. The Eclipse also adds a bigger picutre and understanding to what is going on in your relationships. Balance and harmony are key words for #Libra and if things are not going smoothly you will be able to make better choices as to what to do. The Uranus and Pluto square will be prominent along with this moon which will add levels of uncertainty and begs for change even if we want to resist it we will only have more problems. This is a great opportunity to reset and let go of old behavior patterns that is straining our relationships and personal growth.
The Power of Vulnerability
This TED Talk by Brene Brown doesnt reference astrology but provides a great window into deep issues we face throughout life because of insecurity and fear. If you have trouble feeling happy, compassionate or joyful or have issues with depression, guilt and shame this talk is very scientific yet full of insight. It can easily be applied to our birth chart natal aspects in many ways.
The New moon in Aries will arrive march 30 2:45pm EDT 2014
We begin a new emotion cycle with the new moon and Aries being a fire sign and cardinal it demands that we take action in some way. Emotions that may have been pent up inside ourselves may need to come out. If you have made new years resolutions but failed to live up to them, now is the time where you have the will power to take control. Be careful of your habit patterns and if some of your habits or emotional responses have been causing you problems, now is the time to act. We are responsible for our own state of mind and it is naive to blame others for our own problems. The energy in april will be much more impulsive and energetic, arguements may blow up out of nothing so be wary about your actions and careful not to offend people. If are feeling frustration or angst its good to get outdoors and be active as this moon does not like to lay about. Most importantly however, if your inner self is telling you that you need to let go of old habits, routines or you feel you need to change yourself in some way now is the time to do it. The Uranus Pluto square forces change to occur and if you are resisting changes more problems will occur in your personal life especially when the cardinal t-square hits on April 22nd.
Full Moon in Leo 14th February 2014
This full moon will be arriving right on Valentines Day in the United States and adds some extra flare to the event. With the Full Moon in Leo, Love is in the air, and it is very light-hearted, spontaneous and full of fun! It is a time to let your inner lion roar. Go the extra step to show your partner you really care. If you are single, it is a great time to come out of your comfort zone and go for that person you have had that crush on but hadn't the confidence to tell them. Be aware though that with Mercury in Retrograde and so many planets in Watery signs there can be a lot of idealism, fantasy and daydreaming that is completely unrealistic. Especially with Neptune conjuncting Mercury in Pisces be careful of too much wishful thinking. If you keep this in mind you may have still have a great time and not worry that the daydream may not last. It is ok because with a Leo Full the future is irrelevant all we care about is to seize every moment we have, the rest can sort itself out later.
Mercury Retrograde February 2014
Mercury is going into retrograde late on the 6th of February. It is a time to put on the brakes, The New year has begun and in the Chinese horoscope it is the year of the horse! A great year for starting new projects particularly within the home as Jupiter is in Cancer. But the mercury retrograde is more of a time to reflect back on the ideas you have had so far and use this watery period to really get to the depths of what is important for your life right now. The energy is to move forward yet the horses reigns need to be pulled back right until we almost get into March. Planning will not be easy, so keep things simple this valentines day and watch out for miscommunicating, be clear about your intentions with your lover, its easy to derail the situation if you are not careful. Trines from Watery Jupiter and Airy Mars will help guide this ship to clearer waters but because Neptune is in Pisces our mental clarity is greatly diminished, so beware of things that seem to good to be true, they probably are! Venus and Pluto are both antagonizing the ever expanding Jupiter which could mean some explosions in your relationship if you get into arguments or avoid telling the truth. Once we move forward to the end of the month when the mighty Sun arrives in Pisces we will unite once more with Mercury before are Dreams and Ideas can come to fruition on the 28th of Feburary.
Cancer Full moon Jan 15-16 2014
Full moons show us how far we have come and what is still left unresolved. The feminine Cancer full moon will highlight the need to rebalance our patriarchal society. Cancer represents the yin and receptive principle which keeps everything alive.Being the first water sign and traditionally at the bottom of the zodiac, Cancer must developer healthy roots. By understanding our own deeper needs the full moon lets us know how to become more soft and receptive to the feelings of others. The full moon strengthens the grand cross with Uranus in Aries,Jupiter in Cancer, Mars in Libra and Pluto in Capricorn. The feminine is strengthened as both Vesta and Ceres are squaring the moon in Libra. It allows to move towards cooperation and unity rather than separation through competition. A key to harnessing the power of this moon is to spend more time in nature and getting to the really understand and more importantly, feel how this shift in energy can manifest in your life.
Putting the planets into perspective
Sometimes it is difficult to conceptualize the planets and how different they are. This can be important as symbolically the size of the planet equates to its brightness in the sky and its potential gravitational fields. The sheer magnitude of jupiter in comparison to the other planets shows us why its considered to be the planet of expansion. See the picture below to understand the differences in the planets sizes.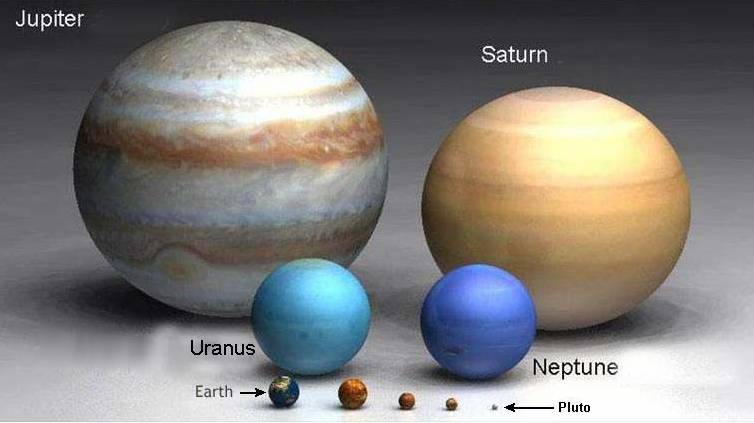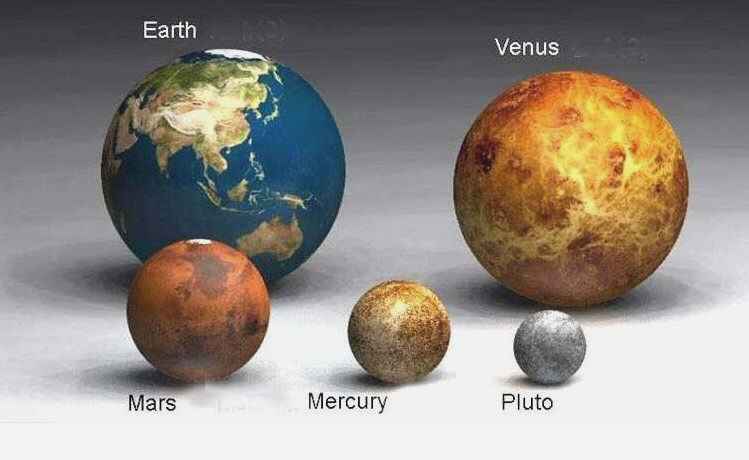 Jupiter in Cancer - Jupiter enters Cancer on June 25th, 2013
Jupiter is the planet of expansion so when it enters the sign of Cancer, the sign of home and security expect expansion in this area. Perhaps you and your family members will become closer or find joy in times together. Purchasing a home during this time is a very good idea as the seeds of growth, prosperity and optimism will be laid within that new home. Your philosophical beliefs and ideas will concentrate on what makes you feel safe and secure. Emotions will become more of a focus especially if you have neglected them for sometime. This coupled with the current Watery Saturn in Scorpio will add to the emotional emphasis.

On August 7 2013,January 31 2014 and April 21, 2014, Jupiter will oppose Pluto in Capricorn. This focuses on power and possibly misuse of power which we are seing so much right now. The intensity and power is great dduring this time and it will be easy to become self-obsessed with our own goals without taking into the considerations of others. Using this time to really get to know what makes you feel secure and happy whilst entertaining the needs of your close friends and family will allow a greater sense of committment, success and happiness and a deeper connection that perhaps has been missing for some time. Jupiter will remain in Cancer until July 16 2014.
Saturn in Scorpio - Saturn enters Scorpio 5th October 2012
Transiting Saturn enters the sign of Scorpio on October 5th, 2012 and the transit lasts until approximately December 2014. Saturn's symbolism suggests "taking a serious look at…" in this case, the themes of Scorpio. With a Saturn cycle of development, we take a look at the deepest inadequacy or fear and transforming that into strength and mastery. It is a phase of maturity too, on that helps us incorporate patience and perseverance. Saturn's transit through Scorpio, suggests that each individual and group will have to become responsible for addressing and clearing out their personal "underworld." One must take responsibility for one's choices, actions and behavior before transformation can occur. "Soul prompts one to experience the truth behind the curtain of illusion, to acknowledge that the non-physical reality nourishes the physical reality. The depth of love that is felt as Soul, turns shards of betrayal and bitterness into gold. Truth is revealed. " The astrological sign of Scorpio is a water element (attuning to deep currents of feelings and emotions) and a fixed expression or mode of energy. The "all or nothing" is experienced with Scorpio and at times stays very crisp in the black and white duality. The extremes are given with sign, but you want to use the extremes in a way that is healthy and empowering. Scorpio wants to "feel deeply and intimately" not just about sex, but rather, on every level; Spiritual, mental, emotional, physical. The fixed mode of energy signifies potential to have a laser beam like concentration once a goal or idea is set, and emotions or feelings then fuel that up until manifestation occurs. Yet on the "off-balance" nature of Fixed mode of expression, one can become fixated, obsessed, addicted to or overly rigid and stubborn or unyielding. This is not helpful for it stagnate one's growth and healing. Saturn symbolizes; keeper of time or higher Diving timing and the master coach. Some key qualities of Saturn are; guidelines, tradition, conservative, structure, respect, obedience, rules, restriction, control, authority, time, matter, fear, lack, self-imposed limitations or poverty. The harder you resist and fight what you as the ego/personality need to learn the harder it will be under this phase. It is best not to be overly fixated or stubborn otherwise the only person that will suffer is you. Saturn's transits are not all gloom and doom, so shake off that misconception and fear. It is time to transform your view and approach to this transit. Saturn's symbolism provides plenty of rewards and recognition if you are willing to learn and embrace the challenge as stepping-stones towards maturity and growth. There are wonderful things that manifest under a Saturn Transit. Which signs will be up close and personal with Saturn's Transit through Scorpio?

The main sign is: Scorpio
Fixed Signs: Scorpio, Taurus, Leo, Aquarius
Water Signs: Scorpio, Pisces, cancer
Other signs will also notice this transit but in more relaxed way.
Check your Natal Chart see if you have any planets in Fixed Signs and the degrees, that will help determine how and when to prepare for Saturn's transit in Scorpio.

Uranus Square Pluto Dates

We will be looking in more detail at each of the seven exact square as they approach, from our earthly perspective through the geocentric horoscopes.

• Uranus square Pluto June 24 2012
• Uranus square Pluto September 19 2012
• Uranus square Pluto May 21 2013
• Uranus square Pluto November 1 2013
• Uranus square Pluto April 21 2014
• Uranus square Pluto December 15 2014
• Uranus square Pluto March 17 2015

The focus is on revolutionary change. The most telling of the seven squares is the one in the middle, the one closest in time to the Heliocentric Uranus Pluto Square. Massive social, political and economic upheaval.