---
Astrology
"The essential purpose of astrology…is not so much to tell us what we will meet on our road, as it is to suggest how to meet it – and the basic reason for the meeting. Which quality in us, which type of strength is needed to go through any specific phase of our total unfoldment as an individual person".
--Dane Rudhyar, Person Centered Astrology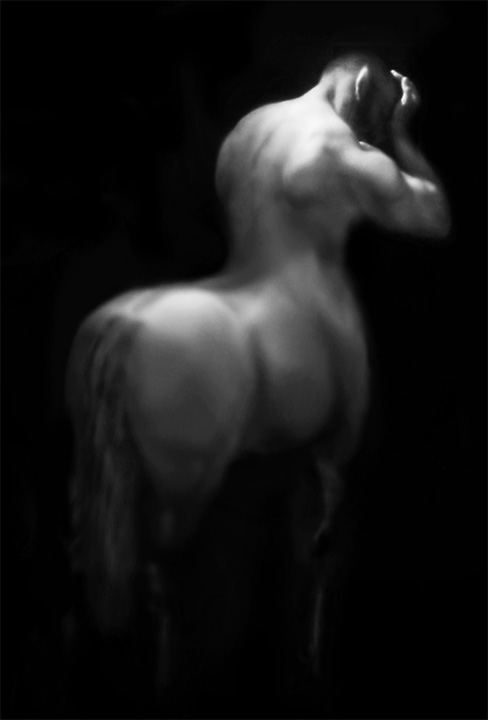 Astrology is a complex and insightful tool that can be used to unlock your full potential. Here we take a look at the basic concepts behind character traits and personality types and how they relate with others. Astrology does not determine any characteristic to be good nor bad but an opportunity for transformation and growth.
Please click here to get your free horoscope based on your birthday. All you need is your date of birth, time and place.
---
Putting the planets into perspective
Sometimes it is difficult to conceptualize the planets and how different they are. This can be important as symbolically the size of the planet equates to its brightness in the sky and its potential gravitational fields. The sheer magnitude of jupiter in comparison to the other planets shows us why its considered to be the planet of expansion. See the picture below to understand the differences in the planets sizes.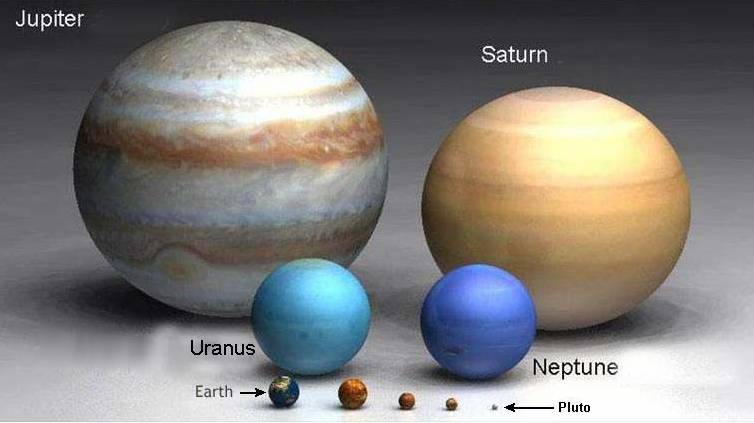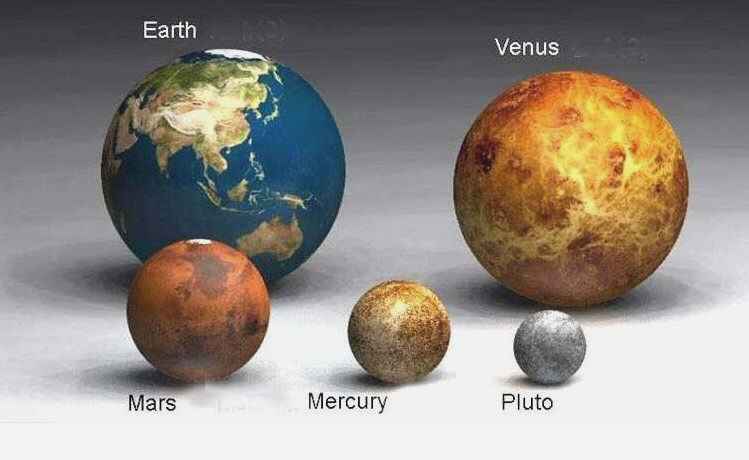 ---
---
New monthly astrological calendar
Check out the new
calendar
that focuses upon the monthly moon cycle and aspects between other planets. This enables us to be more aware of the changes daily between certain moon signs and the frustrating aspects that can occur.
---
---
One Hour Birth Chart Readings only $49.95!
Your birth chart can tell you many things about your life, both practical and spiritual, such as - why you have the relationships you do, your purpose/s here on Earth, what your profession will do for you and the world, and other matters such as money, home, family, and children.
Click here for more information regarding phone readings.
---
Jupiter in Cancer - Jupiter enters Cancer on June 25th, 2013
Jupiter is the planet of expansion so when it enters the sign of Cancer, the sign of home and security expect expansion in this area. Perhaps you and your family members will become closer or find joy in times together. Purchasing a home during this time is a very good idea as the seeds of growth, prosperity and optimism will be laid within that new home. Your philosophical beliefs and ideas will concentrate on what makes you feel safe and secure. Emotions will become more of a focus especially if you have neglected them for sometime. This coupled with the current Watery
Saturn in Scorpio
will add to the emotional emphasis.
On
August 7 2013
,
January 31 2014
and
April 21, 2014
,
Jupiter will oppose Pluto in Capricorn
. This focuses on power and possibly misuse of power which we are seing so much right now. The intensity and power is great dduring this time and it will be easy to become self-obsessed with our own goals without taking into the considerations of others. Using this time to really get to know what makes you feel secure and happy whilst entertaining the needs of your close friends and family will allow a greater sense of committment, success and happiness and a deeper connection that perhaps has been missing for some time. Jupiter will remain in Cancer until July 16 2014.
---
Saturn in Scorpio - Saturn enters Scorpio 5th October 2012
Transiting Saturn enters the sign of Scorpio on October 5th, 2012 and the transit lasts until approximately December 2014. Saturn's symbolism suggests "taking a serious look at…" in this case, the themes of Scorpio. With a Saturn cycle of development, we take a look at the deepest inadequacy or fear and transforming that into strength and mastery. It is a phase of maturity too, on that helps us incorporate patience and perseverance. Saturn's transit through Scorpio, suggests that each individual and group will have to become responsible for addressing and clearing out their personal "underworld." One must take responsibility for one's choices, actions and behavior before transformation can occur. "Soul prompts one to experience the truth behind the curtain of illusion, to acknowledge that the non-physical reality nourishes the physical reality. The depth of love that is felt as Soul, turns shards of betrayal and bitterness into gold. Truth is revealed. " The astrological sign of Scorpio is a water element (attuning to deep currents of feelings and emotions) and a fixed expression or mode of energy. The "all or nothing" is experienced with Scorpio and at times stays very crisp in the black and white duality. The extremes are given with sign, but you want to use the extremes in a way that is healthy and empowering. Scorpio wants to "feel deeply and intimately" not just about sex, but rather, on every level; Spiritual, mental, emotional, physical. The fixed mode of energy signifies potential to have a laser beam like concentration once a goal or idea is set, and emotions or feelings then fuel that up until manifestation occurs. Yet on the "off-balance" nature of Fixed mode of expression, one can become fixated, obsessed, addicted to or overly rigid and stubborn or unyielding. This is not helpful for it stagnate one's growth and healing. Saturn symbolizes; keeper of time or higher Diving timing and the master coach. Some key qualities of Saturn are; guidelines, tradition, conservative, structure, respect, obedience, rules, restriction, control, authority, time, matter, fear, lack, self-imposed limitations or poverty. The harder you resist and fight what you as the ego/personality need to learn the harder it will be under this phase. It is best not to be overly fixated or stubborn otherwise the only person that will suffer is you. Saturn's transits are not all gloom and doom, so shake off that misconception and fear. It is time to transform your view and approach to this transit. Saturn's symbolism provides plenty of rewards and recognition if you are willing to learn and embrace the challenge as stepping-stones towards maturity and growth. There are wonderful things that manifest under a Saturn Transit. Which signs will be up close and personal with Saturn's Transit through Scorpio?
The main sign is: Scorpio
Fixed Signs: Scorpio, Taurus, Leo, Aquarius
Water Signs: Scorpio, Pisces, cancer
Other signs will also notice this transit but in more relaxed way.
Check your Natal Chart see if you have any planets in Fixed Signs and the degrees, that will help determine how and when to prepare for Saturn's transit in Scorpio.
---
Jupiter goes into retrograde 4th October 2012
JUPITER shifts into retrograde motion giving us a rest on some of the big expansive ideas and plans that are half hatched in our minds and possibly on paper. Now we have the chance to focus on what is already in process. With JUPITER IN GEMINI there has been no lack of big ideas, plans, or schemes! No new ones for now! Now is the time to pick something that is already on the table and work with it! Much like a Mercury retrograde but the issues involved are larger, not the small annoying details that Mercury requires we deal with, but more involvement with the dissemination of expansive wisdom, philosophy, or higher learning. Yes, those plans and ideas! Perhaps it is simply the new ways of thinking and seeing the world that we have been opening our eyes/ minds to. While Jupiter is retrograde, (until January 2013) we rest from that forward motion and develop our connection to those expansive plans or those new way of seeing the world and the people around us. With SATURN teetering at the last edge of LIBRA and MERCURY about to join him, together they slip into SCORPIO tomorrow. The combination of this and the turning of Jupiter speaks of the release of what has long been holding us back in our current relationships or those relationships we long to develop. What have we learned (since summer of 2010) regarding what we need/want in relationship and our ability and desire to be in intimate relationship? We may well come to a new and deep understanding of our own relationship path. Watch for a true epiphany on that front! Oh, yes. MOON ENTERS GEMINI this morning. Mind active, curiosity engaged! Have a great day!
Source : Astro*Lore - Astrology
---
Uranus Square Pluto Dates
We will be looking in more detail at each of the seven exact square as they approach, from our earthly perspective through the geocentric horoscopes.
• Uranus square Pluto June 24 2012
• Uranus square Pluto September 19 2012
• Uranus square Pluto May 21 2013
• Uranus square Pluto November 1 2013
• Uranus square Pluto April 21 2014
• Uranus square Pluto December 15 2014
• Uranus square Pluto March 17 2015
The focus is on revolutionary change. The most telling of the seven squares is the one in the middle, the one closest in time to the Heliocentric Uranus Pluto Square. Massive social, political and economic upheaval.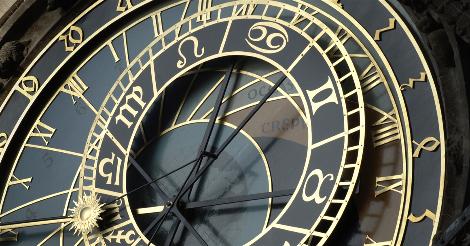 Astrological clock
Prague - Czech Republic