New Beginnings
July 10 2021
New Moon in Cancer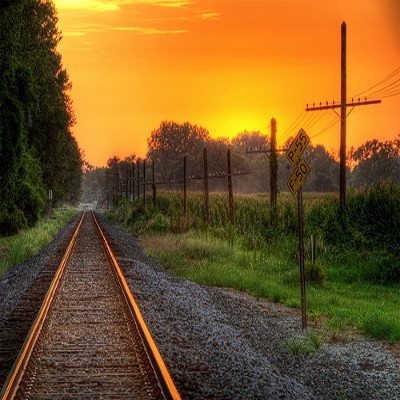 The upcoming New Moon at 18 degrees of Cancer on July 9th promises to be one that is full of feeling and deep emotion. Seeing as the Moon rules this tender water sign, it's an especially strong lunation, with themes around Mothering and the Inner Child coming to the surface to be healed.
This New Moon can shed a light on how safe and secure we feel in the world and within ourselves, reminding us to take greater care of our emotional needs. Feelings and past memories may run quite high over this New Moon. We may feel like we need to retreat into our inner world, be alone with our feelings, or simply enjoy being at home with family or those whom we feel safe and comfortable with.
This is the first New Moon after an intense Eclipse Season and so, becomes one where we can seed our intentions to integrate the changes that happened for many of us. It's a time to dive into the heart space, as opposed to the headspace, and to really listen deeply to our intuition. After all, Cancer is not known as one of the most intuitive signs of the zodiac for nothing!
During this New Moon, Venus and Mars – the cosmic lovers – are joined together in the equally heart-centered sign of Leo. Thus, family is even more emphasized over this New Moon, and it's important to try our utmost to open our hearts to the love that is around us.
Family doesn't have to be traditional – it can come in the form of our sweetheart, our friends, and even our beloved pets. There's a challenging opposition from Saturn to Venus and Mars, which can bring up feelings of unworthiness, unlovability or even frustration. This is when it's most important to channel the kind, mothering and compassionate energy of the Cancer New Moon, and to really remind ourselves that we are worthy of giving love and being loved. Placing our hands on our hearts regularly and asking ourselves what we need in this moment, is a beautiful practice to build over this New Moon. This practice also helps to access our Inner Child and fosters a feeling of trusting ourselves.
The New Moon is also angled to progressive Uranus via a soft sextile. This aspect lends this particular lunation a fresh, new energy, wise insight and offers positive change when it comes to home and family dynamics. If you have been thinking of making a move of home or changing things up domestically in any way, this is the time to set the wheels in motion. Intentions planted at the New Moon tend to unfold over the next six months, when we can see the results of our efforts.
More importantly, Neptune casts a beautiful trine to this New Moon, allowing forgiveness to happen naturally and effortlessly. What have you been holding onto? The past? Old hurts or grudges? This New Moon allows all of that to just fall away, and an emotional release to happen. New foundations can be built, whether within ourselves and our inner child/mother, or within our families. This healing can also happen with regard to our pasts, where bridges can be mended and old pains washed away. In their place comes a newer, more spiritual perspective and perhaps, a greater connection to what we understand as a Higher or Divine power.