Grounding Yourself
December 01 2021
December Monthly Horoscope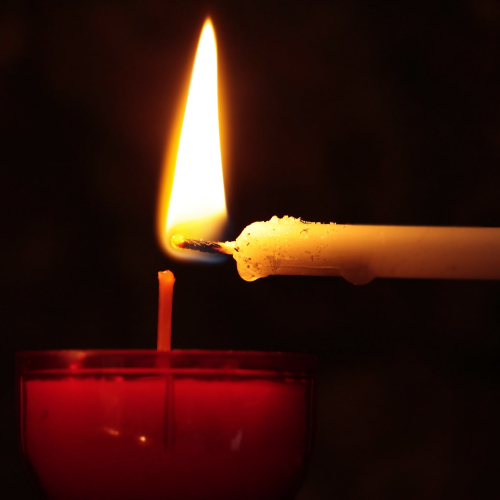 The last month of 2021 starts off with the nebulous and visionary Neptune turning direct in Pisces on December 1st. marking and end to the annual retrograde phase that lasted over 5 months which may have been felt by a lack of clarity, confusion, and a fogginess in terms of what is real in our personal life and the world around us especially due to the current circumstances many face around the globe. Its time to get real and start making our dreams into reality.
The New Moon & Total Solar Eclipse will occur at 12° Sagittarius on December 4th, a fire & mutable sign ruled by Jupiter. This eclipse of the South Node will be marking a cosmic reset and opening a powerful new beginning in an area of our lives as we've closed karmic cycles, left behind a path that reached a dead end, released what prevented our growth & expansion, and open up to a new & vast horizon with a renewed sense of mission & purpose.
Mars moves into Sagittarius December 13th and indicates that you may assert yourself in more of a spontaneous, optimistic, idealistic, lively, sociable, courteous, and versatile manner. We start to feel more connnected to philosophy and higher realms of thought and exploring ourselves on a deeper level, albeit less intensely than when Mars was just in watery Scorpio.
Mercury enters Capricorn on December 13th also where he will be for about a month. Themes around this Mercury placement include precise communication and thinking about long-term goals: choose your words carefully, write your career goals, use a grounding meditation to bring your thoughts down to Earth. If you're feeling pessimistic in the coming weeks, use this planetary energy to think through the issues and get clear about the problem. Once you see it (and accept it), you're ready to transform it.
December's Full Moon at 27 degrees of Gemini on December 18th We may be pulled in two different directions, with our head telling us one thing, whilst our hearts are screaming another, altogether different message. The Moon in Gemini is our rational faculty, and the Sun in Sagittarius right across from the Moon, reminds us to apply the wisdom of the spirit. No wonder we feel so caught.
Capricorn Season marks the Summer/Winter Solstice on December 21st, depending on which hemisphere you find yourself in. Solstices are known for being sacred times for release and new beginnings. Over this Full Moon, we need to let go and break through any illusions we hold and embrace the truth, whatever that may be for us. It won't be an easy task, and on our Hero's journey, we may encounter more than a few twists and turns. Nevertheless, our soul calls to us to stay the course all the way to its culmination.
On December 28th Jupiter will enter compassionate Pisces where it swiftly spends less than five months, before entering Aries in May 2022. Pisces represents completion, being the last sign of the zodiac. It's a deeply spiritual sign that explores the process of transmutation and what you are ready to release before starting the journey again in Aries.
Useful December Monthly Horoscope Crystals