Winds of Change
July 01 2021
July Monthly Horoscope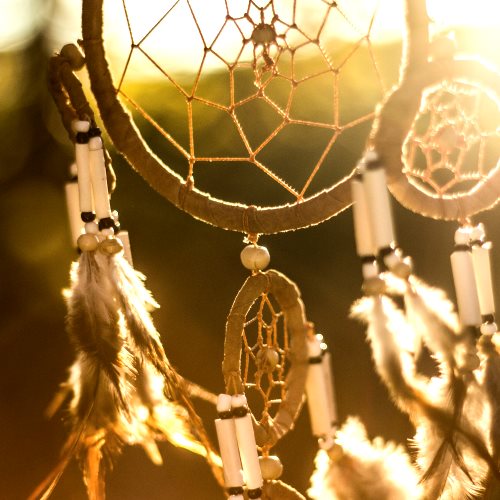 July starts off quiet compared to previous months with the Cancer New Moon on July 9th. This New Moon can shed a light on how safe and secure we feel in the world and within ourselves, reminding us to take greater care of our emotional needs. Feelings and past memories may run quite high over this New Moon. We may feel like we need to retreat into our inner world, be alone with our feelings, or simply enjoy being at home with family or those whom we feel safe and comfortable with.
As Mercury enters the intuitive and empathetic sign of Cancer on July 11th, we can all experience a shift in our mental gears. Our minds move from busy, curious and analytical, to reading between the lines, reminiscing and finding a more nurturing way of communicating. One of the greatest strengths of Mercury in Cancer can be the ability to truly listen, hearing with our heart rather than our head.
On July 15th Chiron in Aries will move into retrograde motion to join Jupiter,Saturn,Neptune and Pluto that are currently Retrograde. Chiron in this placement gives us opportunity to heal our past wounds especially if they are related to our identity and individuality.
On July 21st Venus will move from fiery Leo into earthy Virgo, where we may become more picky and critical when it comes to our relationships. However, it is a great time for working on relationships and improving them especially if you have been recent issues.
On July 22nd the Sun moves into Leo, you may have a stronger sense of dignity, nobility and warmth of heart. It's time to shine, add a touch of color and drama to our lives, and perform. Like the flowers and fruit of the season–blossoming and ripened–this is a time when we want to enjoy ourselves and express ourselves.
During the Full Moon in Aquarius on July 23rd, you may notice how your input on an issue has generated change for the collective good. Whether you have taken on the fight of the century or confronted a local community issue, you should feel pleased that you have made a difference in your corner of the world.
With Mercury entering in Leo on July 27th, our thinking maybe more confident and grand. The focus is now on the goal–and the more grand a goal the better! The details may not be quite as important now. You will have an energetic mind with strong will-power, perseverance and sense of purpose
Mars ends its 6 week jaunt in Leo and enters Virgo on July 29th. This may mean you assert yourself in more of a self-disciplined, precise, systematic, orderly, calculating, careful, practical, controlled and dignified manner - possessing skills for detailed work, craftsmanship, good organizational ability and a sense of responsibility.