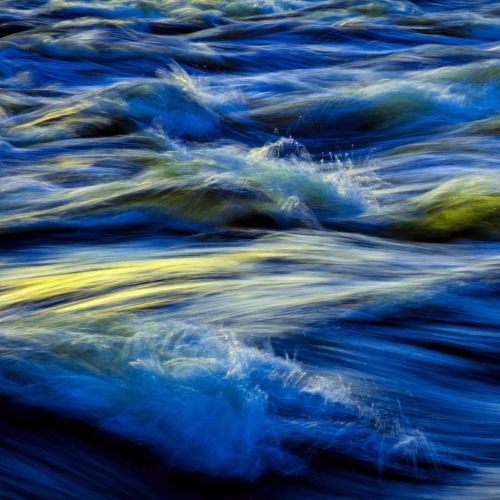 June brings us to an astrological high tide as the second of three squares between Jupiter and Neptune occurs on June 16. Beginning in January this year and ending in October, this hard angle pushes us to resolve conflicts between what we believe and what we find meaningful. Both planets have a connection to spirituality. Jupiter is a social planet concerned with human laws and culture, whereas Neptune is a transpersonal planet teaching us about the invisible ties that bind us together. The differences of Jupiter in Sagittarius clash with Neptune's desire for peace and unity. Since Neptune represents all that is beyond our understanding, this aspect also suggests that we're asking big questions, swept along by either a wave of confusion or soaring hope. There's wanderlust, great uncertainty, living on a wing and a prayer.
The New Moon on June 3rd at 12° Gemini draws attention to communication at all levels. Therefore, thoughts and ideas as well as positive and negative self-talk are under the microscope. As well as the ways we interact with others through communicating. The verbal exchange under the Moon's rays can be emotionally driven. The outflow of words may be our key method of emotional clearing, but we also need to be receptive of other peoples perspectives.
Mercury in Cancer on June 5th suggests that your mind is greatly influenced by emotional and subconscious patterns - thoughts will affect your emotional state and visa-versa. You have a good memory, imagination and the ability to absorb knowledge subconsciously. The mental disposition is quiet, good-humored, easy-going and sociable, but somewhat changeable. Your mind is sound and strong, but not always quick or alert.
Venus moves into Gemini on June 9th. Curiosity motivates us on romantic and social levels. "Variety is the spice of life" is the attitude now. We are sociable, communicative, and interested. We can be animated and fun but may also keep our distance on an emotional level. Relationships where talking, sharing ideas, going places, and learning new things together are highly preferred and needed.
The full moon on June 17th falls at 25º Sagittarius. The Sagittarius Moon continues June's strong Jupiter theme. Now the Sun is opposing Jupiter and the Moon, in Sagittarius. You may be prone to overdoing and over-giving, but we can be more confident that any such actions come from an instinctual place.
Neptune goes retrograde on June 21st and can cause your illusions, dreams and false realities to no longer feel good or realistic. The destruction of your fantasy world will show those harsh realities you sought to avoid at some stage in the past. Maybe you have idealized your relationships, your financial situation or your career prospects as something that is not real or practical.
Sun moves into Cancer on June 22nd and you may be feeling kind, diplomatic, sympathetic, highly sensitive and deeply emotional, yet very defensive, protective and at times quite unforgiving unable to forget even a minor slight. Your imagination will be more powerful, and on occasions, you bring a touch of genius into the more profound affairs of life. Comfort, pleasure and relaxation will be more important to you during this time.
Mercury enters Leo on June 27th and our thinking is more confident and grand. The focus is now on the goal–and the more grand a goal the better! The details may not be quite as important now. You will have an energetic mind with strong will-power, perseverance and sense of purpose.