Removing old baggage
November 01 2022
November Monthly Horoscope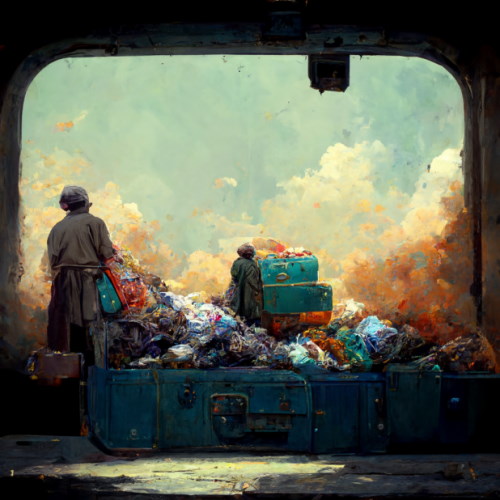 November is a great time to clean out any skeletons you have in your closet that is no longer serving your best interests and holding you back from growth. Mars has recently gone retrograde in Gemini which allows us to rework our mental patterns and communication methods and Novembers Lunar Eclipse in Taurus will shake off any stubborn behaviors we want to shift and transform. The Full Moon full of surprises illuminates the skies on November 8th. Not only is this a Full Moon, but it's also a Lunar Eclipse, the closing finale to the last Eclipse season of 2022.
Intense doesn't even come close to describe how this latest season has been, with many surprising, unexpected endings as well as profound new beginnings. Relationships in particular seem to have been put to the test, with only the very strongest managing to emerge intact on the other side. With this Eclipse, there's more to come and the collective challenge is to stay true to our values whilst allowing change to come in and clear away old debris and outworn baggage.
With Venus in big-hearted, all-knowing and optimistic Sagittarius from November 16th we will feel a strong desire for more freedom, adventure and spontaneity in our relationships. When Venus moves from Scorpio to Sagittarius, romantic energy shifts from intense to buoyant. Sagittarius, of course, has its intense moments, considering it is a fire sign. However, its energy is considerably less focused; and, while Scorpio is most concerned with intimacy with a specific person, Sagittarius' love is of a more universal kind.
Mercury moves from Scorpio into Sagittarius on November 17th which lightens the mental energy giving more optimism and lifting our moods. When Mercury is in Sagittarius, our thinking shifts from a need to plumb the depths of any given situation (Scorpio) to the desire to learn about a wide range of topics.
Sagittarius Season, sometimes known as the Silly Season, kicks off on November 22nd, bringing with it a feeling of lightness, fun and freedom. This month is all about embracing growth and expansion. The reason for this is because Sagittarius is ruled by bountiful and abundant Jupiter, the largest of all the planets in our solar system. As such, Sagittarius Season urges us to go big, honestly explore our truth and to do it all with a sense of humor and wisdom.
Sagittarius ruled Jupiter finally ends its 4 month long retrograde on November 23rd. Jupiter was breifly in Aries early on in the year and gives a brief glimpse on how we will grow and expand in 2023. Now after moving back into compassionate and sacrificial Pisces until the end of 2022 its a great time to cleanse and let go of any remaining behaviors and old patterns that no longer help us grow.
Useful November Monthly Horoscope Crystals