Fierce Compassion
September 21 2021
Full Moon in Pisces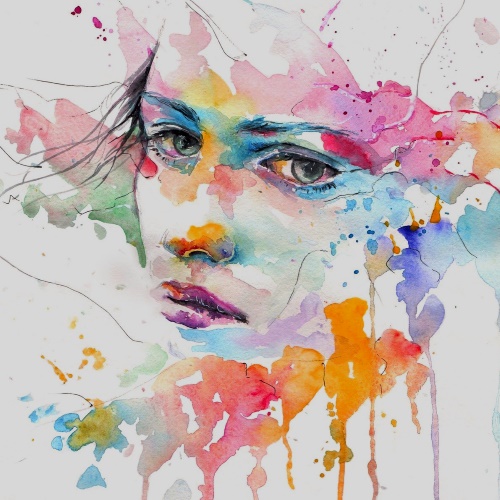 Opportunities
Tapping into Empathy
Deep Spiritual Connection
.
The upcoming Full Moon in Pisces is a gentle, forgiving one. Occurring at a fairly sensitive point – 28 degrees to be precise – it's a Moon that carries within it all the wisdom and compassion of Pisces, a maturity and a deep, divine understanding. Conjunct its ruler, Neptune, this Full Moon has the power to cross all divides, blur all boundaries and have us yearning and seeking for greater meaning and connection.
This Full Moon has its roots in the New Moon of March 13th this year. If we cast our minds back, that New Moon was very special in and of itself. It had Venus, planet of love, very close by together with both the Sun and Neptune. We may have experienced powerful emotions that day and set intentions for a more spiritual path without perhaps even knowing consciously what we were doing. That was a time of sowing the seeds for forgiveness, seeds which are blooming fully now.
Of course, Pisces is never a perfect sign and Neptune can be a slippery fish. This lunation may have us dropping our boundaries too far, cultivating dependency and indulging in toxic patterns of rescuing and being rescued. Pisces is a sign that always needs to practice discernment, and so, with this Full Moon, it's important to keep our eyes as wide open as our hearts and intuition. Forgiveness comes easily, but we do need to learn where to draw the line.
Fortunately, the alignment of Mars and Saturn stabilizes this potentially confusing and wishy-washy Full Moon, helping us to have fierce, determined, disciplined compassion and boundaries. This gives us the strength to let go of whatever we need to let go of – such as a toxic habit or situation we picked up at the New Moon in March, for example.
Jupiter, the ancient ruler of the sign of Pisces, is still retrograde in Aquarius, and is also positively aligned to Mercury, ruler of the mind and communication. Enlightening, optimistic and hopeful ideas and conversations can happen during this Full Moon, conversations which can perhaps help us in the releasing process.
We do have to be aware that Pisces is one of the most emotional and sensitive signs in the zodiac, so there may be plenty of tears released during this time. Our challenge is to try and not numb or escape from our emotions, but to face them bravely and with mindfulness. If we find within ourselves the need to get away from overwhelm, our escape should be into music, dance, meditation prayer, yoga, nature, a good book or nurturing ourselves. Escaping into a relationship or consciousness altering substances could be tempting, but not for the best. After all, we always have to come back to reality somehow.
Speaking of relationships, with Venus applying to oppose Uranus, things can feel slightly unsettled, which can make us try and hold on more tightly. However, the key here to find some sense of balance between holding on and staying free.