Freedom of Expression
August 03 2020
Full Moon in Aquarius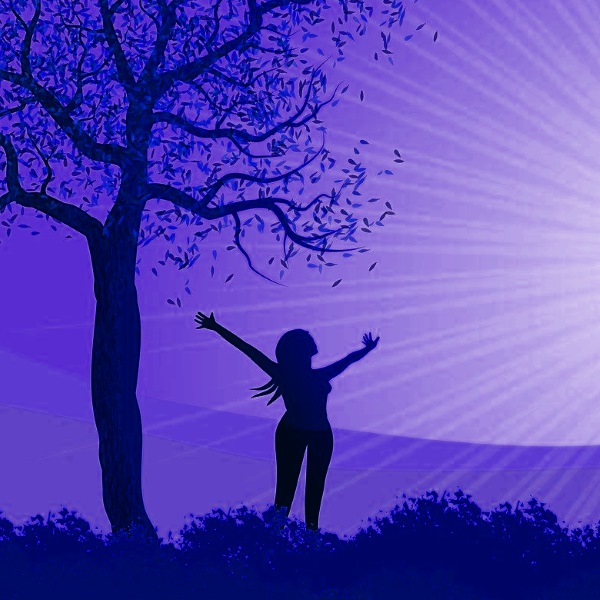 The Full Moon occurs at 11° of Aquarius on August 3, 2020, when the transiting Sun and Moon are exactly opposite one another in the Zodiac. The energy of this lunar culmination cycle represents the Aquarius/Leo axis. Leo is ruled by the Sun and represents our core ego self. Aquarius is also individualistic, however, it's expression is ultimately for the common good and humanity as a whole. This Full Moon illuminates themes of self and others. of personal and global power and the need to find a balance that supports both ends of the spectrum. This will be no small feat with both luminaries in fixed signs!
This is a time when we are super focused on creating our future..Due to the aloof nature of Aquarius, we feel a longing for more independence in the individual expression of our ideas. At the same time, also accepting the diversity of others, in true humanitarian form. Aquarius is a fixed Air sign so it is important to be mindful of any extremes in rebellion against the norm. A care for humankind can help us keep our perspective clear in the expression of personal causes during this time.
The Aquarius Full Moon will be in a square to Uranus, it's natural ruler, three signs away in the fixed Earth sign of Taurus. This challenging aspect asks us to slow down and ground ourselves in our actions prior to forging ahead into the future. We understandably want to break free of feeling boxed in. Especially with the energy of Mars, the red planet of war, currently in his home sign of Aries. Mars will also square retrograde Jupiter in Capricorn the day after the Full Moon, echoing the need to pause for the cause. Resisting the urge to rage against the machine now, will allow us to examine how our choices may affect our future later. The highest expression of Aquarius is humanitarian at heart, aligning ourselves with our purpose, and operating from the energy of our higher mind.
We are finally feeling a little forward motion after enduring Eclipse Season. And now the multitude of retrograde planets are starting to move forward. Mercury, now direct in Cancer, will be opposing a still retrograde Saturn during the Full Moon, helping us to find balance as we strive to create new structures for our future. The key to utilizing the lunar energy is to tap into the Aquarian ability to act from the higher mind instead of the emotions, in order to make responsible decisions that support a strong future and the greater good of all.
Full Moon Themes:
*Focus on the future.
*Forward thinking
*Freedom of expression