Nurturing of Self
December 30 2020
Full Moon in Cancer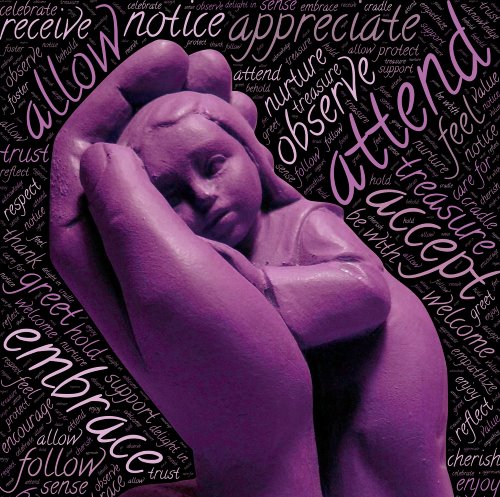 On December 29, 2020, the final Full Moon of the year occurs in the Water sign of Cancer. This marks the peak of the lunar cycle, and the many other cycles that the world has been collectively experiencing together. The Moon is exalted here, with the Divine Mother at 9° of Cancer, her sign of rulership. Sentimental feelings related to childhood and the home may emerge under the influence of this Moon. The imprint of the parents is represented by both Cancer and Capricorn, causing that time in life to be illuminated. There is a very visceral nostalgia may permeate this lunation.
The Sun is at 9° of Capricorn, in a conjunction to Mercury, and these two are opposing the Moon. Mercury, traveling this close to the Sun in the sign that is all business, desires to know the details. The bright rays of this Galaxy's star may be blinding, preventing clear communication. Pluto is close by at 24° as the Capricorn Season is just beginning, which keeps the theme of required work close at hand. Saturn and Jupiter have now left the stellium they occupied with Pluto in Capricorn, signifying a shift into a new arena, and a readiness to build something completely different.
Society has been so busy working to survive and is now provided with a time to reflect on how it feels about all that has transpired this year. The Moon in Cancer is personal, and it encourages the nurturing of self. Both luminaries are square to the Wounded Healer Chiron, in the sign of Aries. These aspects encourage effort to understand the intense emotions that are being experienced. A call to identify them and allow the feelings to be acknowledged and expressed. This purging allows healing of the inner wound, which can result in significant personal growth. An excellent way to honor and release the memories of the past.
The Cancer Moon is in a supportive sextile to Uranus in Taurus, allowing the ability to embrace the unknown, and move swiftly through the changes that are occurring. This connection stimulates a current of excitement that is ready to experience something new. Facing the emotional effects of all the loss experienced this year, aids in releasing the painful emotions, and frees up space for new energy to flow in. This echoes the future focused shift of Saturn and Jupiter, now in the Air element in Aquarius.
This is the first time in three years that a Cancer Full Moon has not had to contend with harsh aspects to the planets transiting Capricorn. Nor are there any challenges from the lunar nodes on this internal/external axis. There is a purification process emphasized with this Full Moon. A final clearing and cleansing of this very challenging year is being beautifully provided on a deeply personal level, preparing all to move into the future collectively.