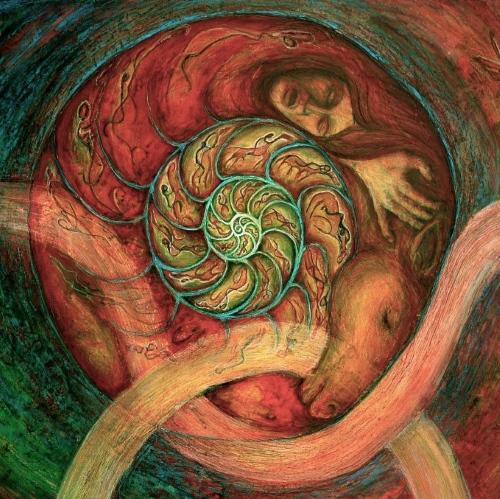 The Full Moon on May 18th 2019 at 27°38' Scorpio brings hidden worlds, secrets and deeper feelings into focus. The Sun in this lunar phase conjoins Mercury, making forms of communication vital.
The Scorpio Full Moon is a typical time for deep feelings with emotional and psychic energies surging. The Scorpio Moon's watery nature can allow emotional intensity to swim up from the deep, and once it surfaces, it probably won't feel so scary.
The Sun conjunct Mercury in Taurus emphasises tangible forms, which makes keeping a physical record more important.The Sun and Mercury trine Pluto, and the Scorpio Moon is opposite Mercury and sextile Pluto. This may mean that we need to go digging, to get to the core issue and find an answer that has eluded us. We might have to press someone else for details or to get extra help.
Others may be more forthcoming than we expect. Traditionally, Mercury so close to the Sun is overpowering, so we should be cautious about what we are told, as information may not be reliable. Knowledge learnt could turn out to be less significant than imagined.
Moon–Pluto aspects often signify power issues, but with a sextile aspect we can get closer to a resolution, once we identify how to make the best of our opportunities. The Moon is in a wide out of sign trine to Chiron. Here is the release point from the tension. Healing is possible. We can find our way back to one another and to ourselves if we show courage. It's okay to be wounded, fragile, vulnerable, different.
Since the water element links with feelings, we could also need extra emotional intelligence. Rather than ask for something bluntly, we benefit from a subtle approach. Additional patience and diplomacy may be essential, if we are to make solid, lasting progress. It will help to look to the future, seeing that putting effort into building trust in a relationship now will pay greater rewards over the longer term.
Venus conjunct Uranus can bring liberation from heartache and potential for an awakening at heart level. It's like a high frequency blast of energy that shakes the bedrock of our lives and shows us what really matters. It's the glint of a brilliant jewel in Pluto's underworld. To release the jewel, we need to release resistance to change, no matter how insecure it might make us feel.