Ushering in a New Age
December 19 2020
Jupiter in Aquarius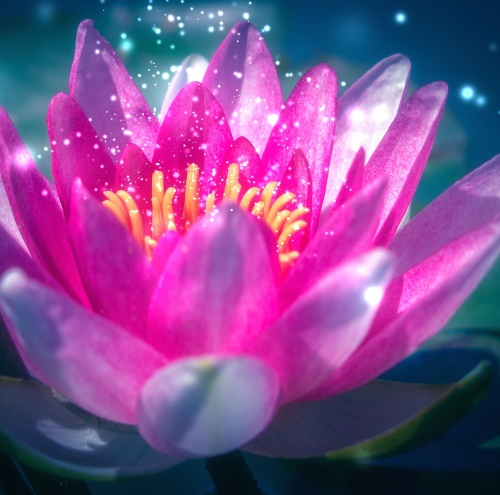 For the last year, Jupiter, planet of growth, expansion and philosophy, has been travelling in the stern, structured sign of Capricorn. He's been walking side by side with strict Saturn and intense Pluto, reflecting a time of crisis, difficulty and expanded fears.
It's been hard to see the silver lining in the stormy clouds, and Jupiter hasn't been able to give his full gifts to us, He's been limited in Capricorn, stingy and unable to access his natural philosophical faith and spirituality. No wonder we have all felt as if our luck has run out!
On the 19th of December, Jupiter enters a brand-new sign, the innovative and progressive sign of Aquarius. Aquarius is a much better sign of this bounteous planet, and will seek to expand our horizons when it comes to the topics of education, personal freedom, community and our ideals. Sounds better, right?
Saturn also just moved into Aquarius, so limitation and lessons may still exist for some time. We may also feel as if our personal freedoms are restricted, yet Jupiter will find a way to make it through, despite the odds. This time may invite rapid change and an unpredictable, exciting energy through out 2021!
What's more, Jupiter slips into Pisces, in May of 2021, which can hint at times to come, where we will feel the collective energies shift from community-focused freedom, to including spiritual themes of compassion, unconditional love and forgiveness.
Aquarius and Pisces can work well together, because the both signs really care about the world. We will feel this in our own communities, as well as when it comes to the wider communities that surround us. Jupiter expands and awakens the Piscean sense of merging, connection to the divine in all of us, and the urge to save, care for and find our own cosmic rhythm.
Jupiter will retrograde back into Aquarius in June, and then finally move fully into Pisces by the end of December 2021. By this time, we should have a good idea of what our goals, hopes and dreams are for a better, more connected world, and it's likely we will be craving spiritual and emotional connection.
We'll also go from the rational and analyzing nature of Aquarius to the more empathetic nature of Pisces and back again – this can help bring much more balance to the way we relate to the people in our lives, particularly our friends and social networks. Jupiter in Aquarius loves reaching out online, communicating ideas through the element of air, whereas Pisces asks for more physical connection and heart-felt action.
The Jupiter in Pisces transit may also help us to learn to surrender that which we cannot always fight against – which is the activism of Jupiter in Aquarius – and give way where we need to. Sometimes, it's in that surrender that the battle is won.
In a more practical vein, Jupiter in Aquarius, followed by Pisces, will expand the way we teach, learn and communicate. The way we fight our battles. It will align us to the greatest causes in our lives, and help us to find a more humanitarian way of being. We may connect with our tribe, the right tribe, and find wonderful ways of innovating and progressing the way that things are done. We can then use this forward-thinking movement to help people – and ourselves – find a true spiritual path, and learn to let go, forgive and move into a more intuitive and compassionate way of being.