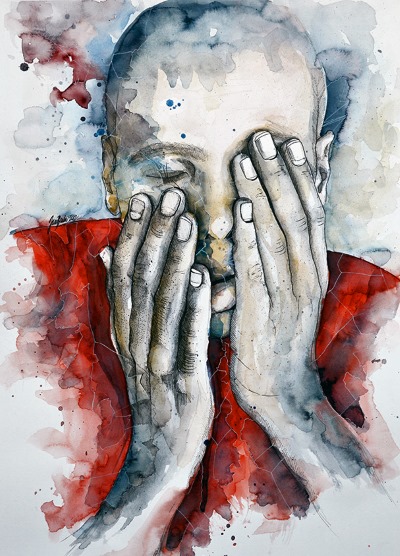 Mars retrograde in transit is a regular cycle occurring every 25 months, lasting 80 days, and spanning 15 degrees of the zodiac. It is the second rarest of the retrogrades after Venus, occurring only 9% of the time. Mars does not go retrograde very often. Astrologers often caution that activities signified by a planet are best avoided when the planet is retrograde, but what does that mean for Mars?
It is usually is considered to be a poor time to begin a new sexual relationship, but there is no reason to abstain altogether for ten weeks. The underlying meaning of Mars retrograde is that energy is lacking - and that's why new sexual relationships are seen as being doubtful: the desire may not last. It really is a very good time to find what it is you want with respect to Mars-related activity, even if waiting a bit is a good idea.
Mars retrograde means that whatever area of sexuality or decisive action you have developed, is so important that extra time is needed to take stock and make sure everything in order before you continue. Fated events may occur that could be painful but are needed so you back off and don't make a major mistake.
When Mars is in its retrograde cycle, we are forced to re-assess our current projects, our approach to getting what we want, and our desire nature. Rather than directly assert our desires, we tend towards introspection. While Mars in direct motion is direct, straightforward, assertive, and aggressive, with Mars in retrograde motion, Mars energy is essentially turned inward–it's internalized, intensified, personalized, and perhaps pressurized.
Waiting is good because the intense internal energy may be somewhat transient. Our attention is brought to something, but that doesn't mean we really want to act on it, at least not as a permanent change of direction in our lives. A new job can seem great, but impulsively jumping to a new career should probably be something that we consider more carefully than when under the influence of the retrograde.