Slowing Down
September 2020
Mars Retrograde in Aries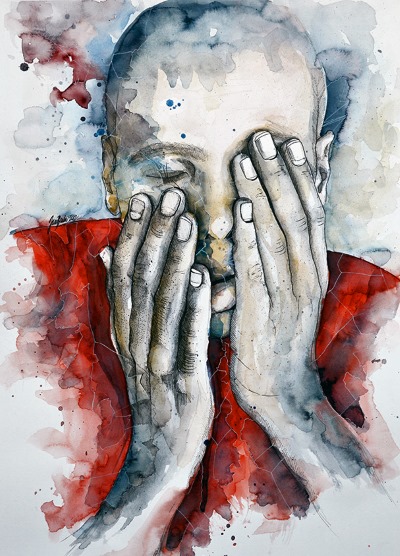 Mars, the planet of action and passion, stations retrograde on September 9th and will station direct on November 13th. The entire phase will occur in Aries, the sign that he rules, which turns the normally 6 week transit in his home sign into a 6 month stay. This gift creates a window of opportunity for healing, especially since Chiron, the wounded healer is also residing in Aries.
Mars retrograde can be one of the most powerful transits of the personal planets. The retrograde transits of Mercury and Venus impact our personal lives significantly, but pale in comparison to the intensity of the Mars transit. Mercury goes retrograde three times annually, Venus every 18 months, but the Mars retrograde only occurs once every two years.
During this reflective time of reassessing, Mars will connect to the Stellium of planets in Capricorn, intensifying the transformation process of how we function in our daily lives. Mars creates a square to Saturn on September 28th, Pluto on October 9th, and Jupiter on October 19th. The connection to Saturn, the ruler of Capricorn, reminds us to review our motives prior to activating our impulses. This wise elder energy challenges us to do the right thing for the reason.
The planet Mars is associated with physical passion, particularly sexual drive. As this retrograde begins, a square to Venus, the Goddess of love, stimulates an inner review of our intimate relationships and serves to spark creativity in this area of our lives. This challenges committed partnerships to integrate these energies into a productive re-emerging of wholeness, realizing that a healthy new level of fully functioning is at hand.
*How can you redirect his energy to overcome anger and aggression?
*How can you reactivate the Warrior within?
*How can you rekindle the passion in your relationships?