Losing our heads
May 2022
Mercury Retrograde in Gemini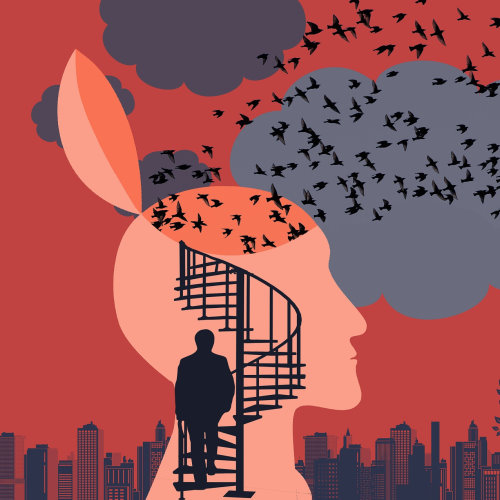 Opportunities
Discovering Healing Abilities
Tuning Into Spirit
For the second time this year, Mercury begins to slow down in his orbit and will appear to move backwards. His retrograde will last two weeks, from 10 May until 3 June, straddling the zodiac signs of both Gemini and Taurus.
The shift from crafty, quick-thinking and busy Gemini into fixed, realistic and methodical Taurus will have many of us speeding forward with plans, only to have to slow down and reconsider. It'll be important to go back to the basics, instead of overcomplicating and overanalyzing. During the time between 10 and 22 May, our minds are likely to constantly change with every new piece of information that comes in, and we'll be generally more mentally flexible, if a touch confused or overwhelmed with choices. Then, from 22 May, we slow down and process information in a more practical, grounded and realistic fashion, as Mercury re-enters Taurus.
It'll be important to note that whilst Mercury is travelling in Taurus, he will connect to Algol, known as the "Demon Star" in ancient Astrology. This star is associated with the head of the Gorgon Medusa, indicating violence, misfortune and destruction. Between 30 May and 8 June (5 days post Mercury retrograde), we'll need to tread ever so carefully and be mindful of not 'losing our heads' by saying things that we don't mean – cruel, perhaps cutting things. Seeing as Algol is connected with alcohol, it could be crucial during this time to avoid spirits of any kind, as this may push us over the edge. Tapping into a Higher Source – true Spirit – is a better way to proactively use the intensity of this particular retrograde.
What else can we focus on? Are there any other positives to this alignment, this retrograde? Well, we can choose to give ourselves to spiritual development, and be prepared for any obstacles that present themselves. Meditation, walking in nature and bodywork are constructive ways to work with this cosmic configuration. There's also a powerful Lunar Eclipse on May 16th, whilst Mercury is retrograde in the sign of Gemini – yet, Algol is active here too, making it extra- important to go slow and carefully consider all of our options before making any rash choices. Have the gift of foresight, using Astrology, is one of the best ways to avoid going to extremes.
Generally speaking, it may be more challenging to deal with topics related to publishing, teaching, education, and communication with neighbors, siblings and other family members. We might also have some material delays and frustrations, or lose our heads over concern for our physical security. Once again, it's important to remember that retrogrades are always here to teach us something, to help us reflect, review, renew and take responsibility.
Useful Mercury Retrograde in Gemini Crystals