Communication Issues
May 2021
Mercury Retrograde in Gemini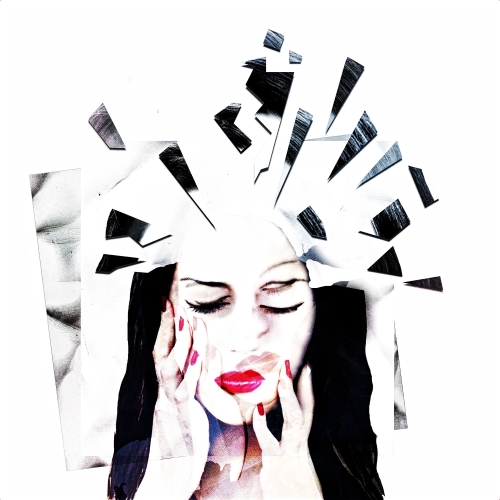 It's time, once again, for Mercury to go Retrograde and get up to his usual tricks! After all, this planet isn't linked to Loki, the Norse God of Mischief, for nothing! And in Gemini, the sign of his "home", Mercury is given even more power to play his games with us and muddle our minds! From the 29th of May until the 22nd of June, we may want to take a step back and remain objective in the potential confusion.
An of course, should you have planets near to Mercury's Retrograde degrees – 24 to 16 degrees of the mutable signs – Gemini, Sagittarius, Virgo and Pisces – you may be feeling this a little more! and, even more so if you are a Gemini Rising, Sun or Moon!
As with all Retrogrades, and especially a Retrograde in Gemini, we will need to check and re-check all facts and slow down before we speak so that we can avoid needless mistakes. This is the ideal opportunity to Reflect, Review and Renew – all the "Re" words.
For some of us, this Mercury Retrograde are may feel less difficult than normal, simply due to the fact that he's quite comfortable in Gemini. However, there's still the usual to expect – wonky communication, messages getting mixed up, misunderstandings and all-around general delays and frustrations.
Because Gemini has a hand in the online, social media world of emails, blogging and copywriting, this is an area where we may find the most mistakes are made. Installing spellchecks, Grammarly or some other type of word processing system will help immensely over this time, as well as reading through our messages before we send them, and going through our posts before putting them into the world!
With this particular Retrograde, it's going to be most important to cultivate discernment and mental boundaries, especially when it comes to what we read, what we hear and what we see. Mercury will be aspecting Neptune with three squares, one of them being over the Retrograde period, around the 5th of June.
This time can bring deception our way, and we may be rather gullible – which is unusual for the fact-finding sign of Gemini. But, because Mercury is weakened in Retrograde and Neptune is interfering with our rational minds, we do need to be more mindful of what we believe. Asking yourself over this time "Is this true? Is this real?" will mitigate the harm of this confusing few days in early June.
With this Retrograde, we may have more ups and downs when it comes to our siblings, neighbors, extended family and even friends and lovers. Fights may be more common now, as we get swept into drama.
However, this is a great time to review these relationships and set free resentments. Avoid making major decisions just yet – don't cut off your siblings or loved ones in a moment of anger. Instead, withdraw, reflect and deal with it after the Retrograde is over.
If you're a student or travelling for any reason, expect the usual delays and hindrances to your progress. Maybe you'll have to go back to certain projects or find a different way of dealing with delayed plans. Again, make sure you are checking and re-checking all facts and details to avoid needless hassles!
Retrograde can be a true gift if we are willing to go inside and do the work. If we are willing to cultivate a healthier relationship with our minds and take this time to rest and reflect. After all, we wouldn't have so many per year if there wasn't a purpose behind it.