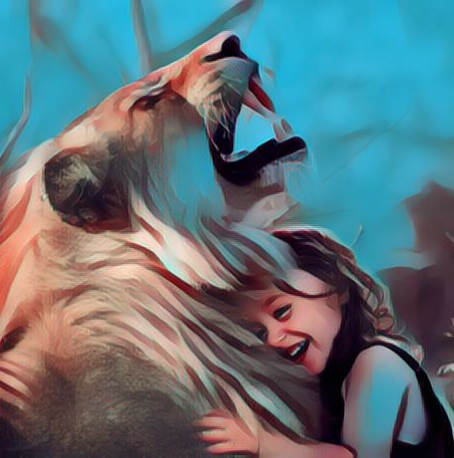 The dog days of summer are in full gallop as we begin the month of August. This is the season when the Dog Star Sirius, the brightest star in our night sky, rises and sets with our Sun.
Saturn is likewise determined to teach us about the impact of our choices, as we move through August and September. On August 1, retrograde Saturn is at 15°37' Capricorn conjuncting the South Node less than two degrees away. The conjunction is not exact until September 27, the two remain close companions throughout August and September. This ongoing liaison compels us to face old fears and suspicions, patterns of control, and limiting perspectives that have interfered with the blossoming of greater empathy and caring — the evolutionary growth called for by the North Node in Cancer.
The second week of August represents a turning point in our experience. Both Jupiter and Uranus come to a standstill on August 11, with Jupiter going direct at 14°30' Sagittarius and Uranus going retrograde at 6°36' Taurus. Although the two planets are not in aspect there could be some unexpected events that inspire us to re-evaluate our strategies and our trajectory.
When Mercury moves into Leo on August 12, our thinking is more confident and grand. The focus is now on the goal–and the more grand a goal the better! The details may not be quite as important now. You will have an energetic mind with strong will-power, perseverance and sense of purpose.
Just three days later, on August 15, a highly energized Full Moon occurs, propelled by a stellium involving the Sun, Venus, Juno, and Mars in Leo, all in opposition to the Aquarius Moon.
Jupiter and Saturn are visible in the evening throughout August and September. Mercury is visible in the morning until the end of August. Mercury and Venus appear in the evening in mid-to-late September, depending on your latitude.
Mars cools down the Leo energy as it moves into Virgo on August 18 and can indicate that you will assert yourself in a self-disciplined, precise, systematic, orderly, calculating, careful, practical, controlled and dignified manner - possessing skills for detailed work, craftsmanship, good organizational ability and a sense of responsibility
The New Moon on Friday, August 30, 2019, at 6 degrees Virgo has a feisty accent, with the Sun and Moon being so closely conjunct Mars. However, Venus is also within a 4° conjunction adding a softening edge to any overly nervous Virgo energy.