Alternate Solutions
February 01 2021
February Monthly Horoscope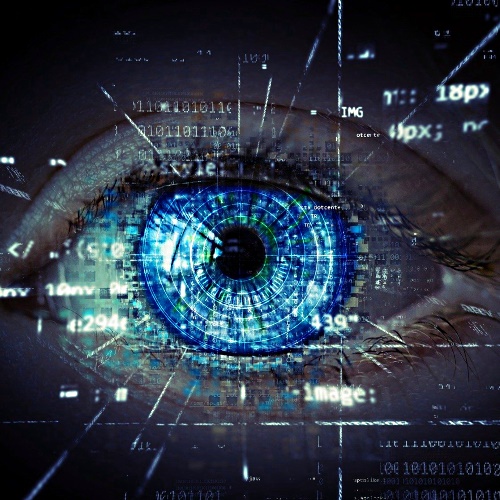 To kick off the month of Love, the lady of Love Venus, of course - is entering the free-spirited sign of Aquarius. This happens right on February 1st and lasts until February 25th. Out of the clutches of serious Capricorn, this planet can now really play and let loose! Venus is wild and rebellious in unusual Aquarius and her love is freely given to all. Venus in Aquarius sees no differences, whether gender, race or class, and she knows everyone to be her best friend.
The New Moon in Aquarius on February 11th forms part of a stellium of no less than six planets in Aquarius which includes Saturn, Jupiter, Venus, and Mercury, along with the Sun and Moon AND asteroid Pallas, highlighting that this time is special indeed for the fixed air sign.
In the same way that the Saturn–Pluto conjunction dominated the 2020 astrological landscape, the Saturn–Uranus square occurs for the first time on February 17th and will be the main theme of 2021. This is the waning square of the Saturn–Uranus cycle that began almost exactly 33 years ago, when the two planets aligned on February 12, 1988, at 29°58' Sagittarius. There is two additional Saturn–Uranus squares impacting the timeline this year, on June 14 and December 24, 2021.
Through Uranus's influence, revolutions are born, change occurs, and we evolve into a new form. While Saturn is usually cautious and disciplined, Uranus acts suddenly and without restraint. In extremes, Saturn can be rigid and demanding, whereas Uranus can become fanatical and rebellious. It would seem that Saturn and Uranus are quite different in their character however they are linked together by their joint rulership of the sign Aquarius. It is perhaps through the discipline of science, which is ruled by Aquarius, that we can appreciate a commonality between these two planets.
With the Sun entering in Pisces Season on February 18th, we are more empathic, sensitive, impressionable, warm and loving. Are personal ego drives are lessened and we become more selfless. Our imagination becomes emphasized and you can see the poetry of life, and no matter where located you infuse a sense of the beautiful into your surroundings.
Mercury in Aquarius will come out of retrograde on February 20th giving us the ability to move forward with our plans and actions after 3 weeks of reviewing our situations. Being such a powerful aquarian vibe, many will come to an understanding that as you self-develop, heal and reconnect with love, you are making shifts in the collective energies through these personal changes.
Venus will not spend long in Aquarius as she moves into compassionate Pisces on February 25th. There will be much more depth of emotion. Moving out of detached Aquarius there will be more romance, gentleness, compassion and sympathy, Feelings of Love can deepen and become strong but also selfless.
The Virgo Full Moon on February 27th brings perfectionist tendencies to the fore, which can emerge in so many different settings. Virgo typically orients towards neatness and order, whilst the Sun in Pisces, in the opposition that is the Full Moon phase, has a more fluid, chaotic feel. Again, we can see polarization, this time with planets that represent such differences as cynicism and doubt vs. faith and hope; fear vs. trust; pessimism vs. optimism; tradition vs. progress and innovation.