Turning up the heat
June 01 2021
June Monthly Horoscope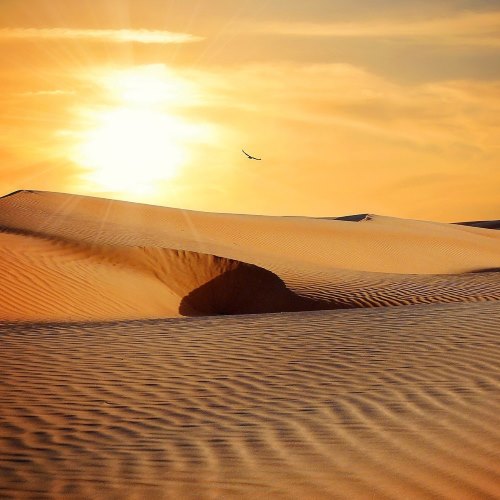 The heat turns up in June with Jupiter and Neptune stationing retrograde along with a Solar Eclipse in Gemini!
Venus moves out of curious and clever Gemini and into creative and nurturing Cancer on June 2nd. This transit may really bring a focus on your needs and wants in a relationship – evaluating whether your needs are being met and if you are meeting the needs of others. Allow yourself to find a balance between nurturing and caring for the needs of others and caring for the needs of yourself.
On June 10th, an annular Solar Eclipse is happening in the busy, restless, and change-making sign of Gemini. Occurring at 19 degrees of this analytical air sign, this Solar Eclipse can accelerate the start of important events for us here on Earth, particularly those of us with planets in one of the mutable signs (Gemini, Sagittarius, Pisces, and Virgo) between 17 – 21 degrees.
However, for all of us, whatever our planetary placements, this Eclipse can be felt on a visceral level. It's part of a series since the middle of 2020 and is speeding forward the topics of education, travel, information, and communication.
After a long sojourn in sensitive and home-loving Cancer, action-hungry Mars makes his way into fiery, passionate Leo. From June 11th all the way until July 29th , we can tap into the confident, proud, and heart-centered energy of this sunny sign.
Jupiter stations retrograde in Pisces at barely 2 degrees, this occurs on the same day as Cancer Season on June 20th. Comfort, pleasure and relaxation are all found in your own little retreat, the home and family. Emotions are heightened and Jupiter retrograde can indicate some need for self improvement.
Thankfully, Mercury will station direct on June 22nd but will be in post Shadow until July 8th. Nethertheless, with Mercury now moving forward again our thought processes and plans will be more clearer and it will be easier to make decisions.
There is a stable and very earthy Capricorn Full Moon on June 24th. It may be we need to shift our focus from our work and goals and give more time to our relationships and family. This Full Moon is a culmination of the efforts we have been making since the middle of January this year. This especially applies to our professional and material goals and we can now see the results of our efforts, for better or worse. Frustration may come up for us during this time, and we are urged to find a sense of balance between what's right and what we personally desire for ourselves.
On June 27th Venus will join Mars in fiery Leo. Venus in Leo indicates a thoroughly outgoing, affectionate and warm-hearted romantic nature. Our focus will definetely move more towards our relationships with others along with greater creativity and passionate nature.