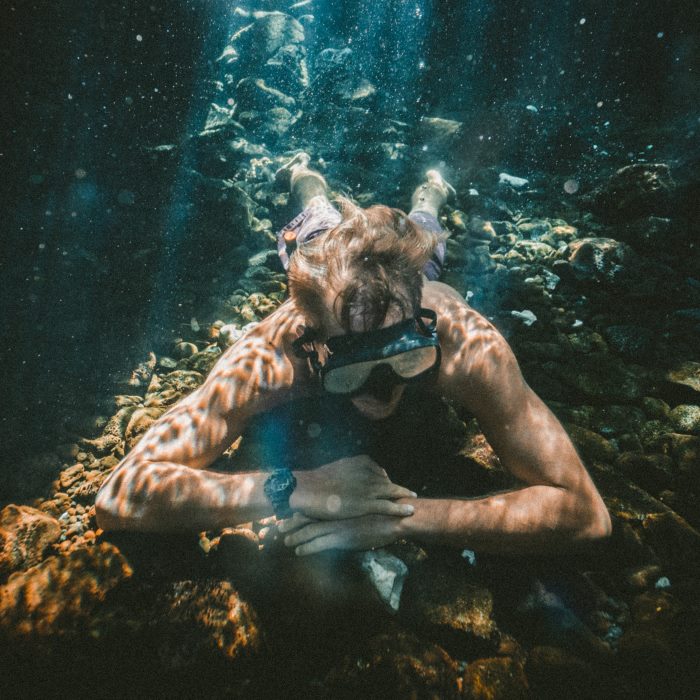 The cardinal energies are strong and potent as we move into October. Cardinal signs are all about forward movement, willpower and initiation. We are ready to create and step into a new direction with faith and trust. There is a calmness in the air but beneath the surface, there are many hidden forces waiting to be revealed.
On October 2nd, Pluto, the planet of power, control, toxic material, and the collective shadow turns direct at 20 degrees of Capricorn. For the last 6 months, while in retrograde motion, Pluto has been revealing what hidden motives and structures needed to be healed and rectified. Pluto in Capricorn wants to take those revelations and externalize them, into a solid foundation of truth and mastery. Intense emotions around control and power are themes that are hard to ignore. Now only six degrees of separation is all that stands between the Saturn–Pluto conjunction, which perfects in January 2020. By the end of November, the orb will be down to just over four degrees. Saturn stands for authority, tradition, and rules. Both planets joining together unites keywords such as institutionalised corruption and structural destruction.
On October 3rd, Mercury enters Scorpio, where it will stay until December 9th, due to a retrograde from October 31st to November 20th. It seems fitting that at Halloween, when we engage with a playful exploration of death to face our fear of mortality. Anything that has been hidden or repressed is likely to become known and acknowledged. We will be asked to go deep within and skeletons and people from the past could re-appear.
Mars enters Libra also on October 3rd. This is a challenging placement, since Mars is considered to be in detriment in this sign. Instead of working independently, we must now forge better friendships. We need to consider how our actions affect others. This transit is excellent for resolving conflicts in a peaceful manner, however, this energy can turn combative as we become triggered by perceived injustices. The transit of Mars through Libra, causes some challenges, since it opposes wounded Chiron on October 8th. From there, Mars creates tense squares to the nodal axis (October 21st), Saturn (October 27st), and Pluto (November 5th). Part of our soul's growth involves navigating power dynamics in our relationships, as well as working through obstacles that stand in the way of our goals.
Moving to mid- month, on October 13th, we have the Full Moon in Aries. The Aries Full Moon highlights courage and new beginnings. This Moon at 20° Aries squares Pluto and also Saturn, which has the Moon's South Node tagging along in commanding Capricorn. Aries brings intense and challenging emotions, but a beneficial trine aspect to lucky Jupiter makes the full moon October 2019 astrology more positive. The North and South Nodes at 12° Cancer–Capricorn bring a loose grand cross pattern into play, giving a possible feeling of being locked in.
On October 23rd, the Sun, shifts from the airy and balanced sign of Libra over to the watery and deep sign of Scorpio. Our senses are ready to go deeper and look below the surface to examine hidden truths and vibrations. Scorpio, the 8th zodiac sign is anything but surface level and is known for depth, power, sex and transformation.
The New Moon on Sunday, October 27, 2019, at 4° Scorpio is opposite Uranus. This makes the new moon October 2019 unpredictable and erratic. It will make people restless, impulsive and possibly crazy. This could be an especially challenging new moon for relationships. An increased need for personal freedom and greater independence could create distance between partners and even separation.
On October 31st, Mercury, the planet of the mind and communication, turns retrograde at 27 degrees of Scorpio. Your conversations will have more depth and you will want to reflect on the deeper aspects of your own psyche. Mercury retrograde in the deepest sign of the zodiac, can result in an awakening of our inner mental powers, as well it is what is blocking these gifts. By the time he turns direct on November 20th, your mind should go through considerable transformations in order to rise again, refreshed and renewed.
October 2019 can bring about balance, depth of purpose and powerful desires into our lives. The balance of intellect and instinct is strong this month. As we begin the month in the air element and end in the water element, things could seem a bit foggy or unclear. Trust and patience within these transitions is important. We are ready to ground and at the same time, dig deeper to find hidden forces inside our soul. This month asks you to be compassionate and in a state of grace with your darker energies. This month is here to bring: balance between the light and the dark, the ability to rise again, and complete belief in the power of transformation.