Increased Intensity
October 01 2020
October Monthly Horoscope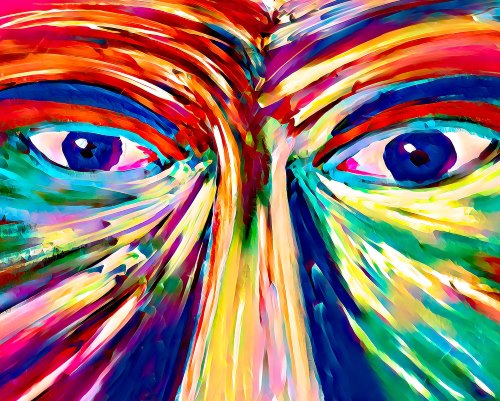 October will be a very action packed month due to having two full moons! The Full Moon in Aries will be on the 1st followed by the full moon in Taurus that occurs on Halloween
On October 1st, the first of two Full Moons for the month, occurs at 9° of Aries, opposing the Sun at 9° of Libra. We are at a fork in the road, with two timelines to choose from. If we consciously choose to release the past in order to create a new future, it is imperative to become clear on where and how we operate in our personal power.
Venus enters Virgo on October 2nd which cools down the heat of the fiery and passionate Venus in Leo. You may have more of an unassuming, dignified and modest nature or you may tend to repress ease and spontaneity.
Pluto stations direct on October 4th which after 6 months in retrogade, releaves some of the pressure of the retrograde planets leaving still Mars,Neptune and Uranus in retrograde motion. With Pluto direct the planet of desires, power and transformation, our inner fears and passions as well as anger will move closer to the surface, which could cause more people to act out any pent up problems or issues that werent resolved during the retrograde.
Unfortunately, we dont get too much retrograde repreive as Mercury stations retrograde on October 13th. This will be a very interesting transit as it is in the height of the US election season and will station direct on November 3rd, the day of the election. It is possible that there may be a delay to the election, or confusion or technical issues. Mercury in Scorpio is a great place to be for uncovering truths and seeing through any lies or superficial behavior. We'll feel an urge to find out what is hidden, secretive, or dark. However, in retrograde motion it may be easier to go down the rabbit hole a little too far and start to believe things that may not be entirely true.
The New Moon in Libra on October 16th will bring the focus back on our relationships. An adjustment is needed whether you are forced to make changes or you seek a new way forward yourself, try be flexible and adapt to changing conditions. You don't need to totally change direction. Doing something a slightly different way could make all the difference, making life easier for yourself and those around you.
The Sun moves into Scorpio October 22nd ( earlier than normal due to 2020 being a leap year ) which intensifies our emotional selves and align more with the eneriges of Mercury in Scorpio. With Sun in Scorpio all that is hidden, taboo, secret, or suppressed interests us. In Libra, we strived towards equality and fairness. Scorpio, however, instinctively believes that life simply isn't fair. The guiding principle of Scorpio is "I desire". Scorpio is the sign of depth, intimacy, and extremes of feeling. Superficiality simply will not do with the Sun in Scorpio.
Venus enters Libra on October 27th where your love should improve further as well as relationships with others. Libra enjoys company of others, wanting to be more sociable in general and less picky or critical than Virgo.
Finally the Full Moon in Taurus on October 31st will bring an end to a very intense and emotional month. Taurus Full Moon is also a Blue Moon — the second of two Full Moons occurring in one month. The unusual repeat of the lunar cycle causes October to be a more intense time, overall. For some, it will be a monumental period that marks a turning point by which we can measure the progress (or demise) of an aspect of our lives. For others, it may simply be that there is a stronger focus on emotional ups and downs — or on life being much fuller than usual, whether with people or plans, requests or obligations.