Neptune Retrograde in Pisces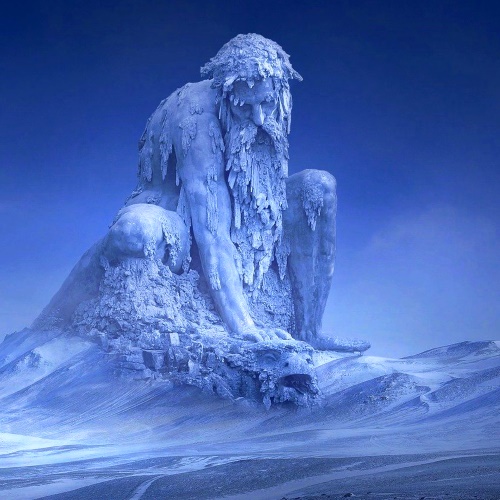 Neptune will station retrograde on June 25th, marking the annual retrograde phase lasting over 5 months, and ending when the nebulous planet stations direct on December 1st of 2021. The effects of the shadow period are felt a few months prior to, and after the retrograde phase, meaning we are already experiencing this energy individually and collectively in the form of heightened sensitivity to the Spiritual realm, fantasy, and the desire to escape reality.
Neptune, the ruler of Pisces and the 12th house of transcendentalism, stays in each sign for around fourteen years. This means that it is a transpersonal planet governing a generation in addition to how it relates to us individually. The feminine Yin planet has been transiting its sign of domicile since February of 2012 and will remain in the mutable Water sign until 2025.
The retrograde period will amplify the qualities of Neptune in Pisces and the ethereal realm beyond the physical. In the higher vibration, we may experience an increase in dream activity, heightened intuitive abilities, and a feeling of compassionate interconnectedness with humanity and the heavens. Conversely, the lower vibration of expression could magnify escapism tendencies in the form of addictions, illusionary thoughts, and even a propensity towards deluding ourselves. No matter where we operate on the spectrum of possibilities, there will certainly be a lack of clarity, confusion, and a fogginess in terms of what is real in our personal life and the world around us.
During retrograde, memories of abilities and traumas from past incarnations may surface, perhaps adding a layer of victim mentality to our mood. This can be a wonderful opportunity to release the past, and allow forgiveness of our former deeds, as well as for others. A permeating vibe of blurred timelines may make us feel as if we barely have one foot in this Earthly plane. It is important to practice grounding techniques that heighten our awareness of the physical body, in order to navigate the mystical Sea, we are attempting to move through. Staying present in the moment on a daily basis will aid us in avoiding the draw to wander, lost in the other dimensions. Remember., we incarnated for the Human Experience!
Neptune will connect with several planets much closer to home, allowing the outward planet to direct its energy more effectively. On August 24th, an opposition to Mercury, the planet of communication, occurs, challenging us to see through the chatter prior to believing what we are being told. The ability to discern the truth is contingent on our willingness to trust our intuition. A similar aspect to Mars, the planet of aggression, on the 2nd of September, encourages us to embrace the slow-moving energy of Neptune prior to taking action, lest we find ourselves engaged in unnecessary battle.
On September 13th, Neptune creates an opposition to the Sun, lasting through the 14th. Matters around self-expression could present in the form of self-doubt under this influence. It behooves us to slow down and practice self-care in order to honor our own Spiritual process and pace. The Gemini Moon and Venus, our planet of values, creates a tense T-square to Neptune on October 24th, creating confusion in areas of intimate partnerships. Cultivating our Spiritual connection to source energy will allow us to avoid looking at real problems through rose colored glasses. Mercury in Scorpio creates a harmonious trine to Neptune on November 18th, finally shifting our creative mind into a collaboration with Divine inspiration. The ability to trust what we are sensing, now sets the stage for a positive final few months of the psychologically intense retrograde phase.