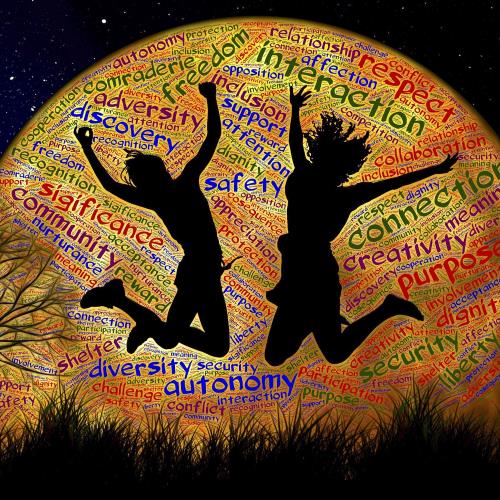 With the New Moon at 4 Degrees Pisces, Sacrifice and martyrdom are common Piscean themes with a New Moon in Pisces this month. Many spiritually minded folk appreciate the value of making a sacrifice; whether in a ritual or practical context but there ought to be a very clear intent and purpose behind the chosen action. A firm belief that such strong action could help a situation may well move matters to a better level. Or perhaps we will just feel internally cleansed and virtuous about what we have decided to do. Sacrifice can mean giving up something or going without, which may seem a little painful initially.
Yet our greater purpose could give us extra strength so that we can manage relatively easily. Perhaps we know that what we say No to ultimately benefits others in a valuable way, or improves our own future in the long run. The focus on a vision for the longer term does seem especially relevant, given that the Pisces New Moon is sextile Mars in Capricorn. Mars is considered to be very well disposed in Capricorn.
The Moon is also sextile Uranus in Taurus, which could bring an unexpected development. Maybe, in the course of trying to execute certain plans, we find that an opportunity has arisen that we should definitely say Yes to even if we initially lack a full idea of how we will take advantage of it. Chances are, we need merely to show up in order to make the most of things, as we will be guided along the way.
We should not overlook the fact that the New Moon is also conjunct Mercury, the planet of thought and communication. When in Pisces, Mercury is seen by traditional astrologers as problematic, because the planet is considered debilitated in the sign opposite that of its rulership, Virgo. This can be expressed as a lack of truth through confusion or through active deception. There may be a warning with this lunation, then, to be careful about what we say oas well as whom and what we choose to trust.
Look for 'hot' degrees in your own natal chart: around 3º–6º, 17º and 18º. With Mercury Retrograde, Gemini and Virgo are extra susceptable to communication mishaps. See how the New Moon and related planets interact with your chart, where can you shift into a higher gear?
Focus on Pisces themes – healing, sacrifice, surrender, transcendence, confusion, delusion, foggyness, and team it with Capricorn themes: endurance, long-term vision, planning, success. Ask yourself, where are new boundaries flourishing? How is the old being dissolved and something fresh being given nourishment to grow? The blend of earth and water feels like a healthy and sustainable platform…