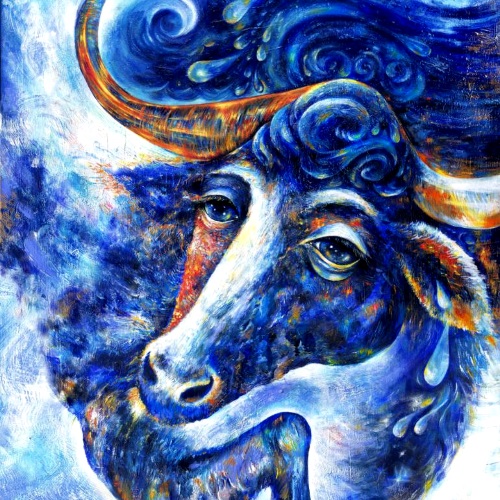 The New Moon on May 4th, 2019 at 14° Taurus has a good aspect to Neptune. So this is an especially good new moon for spiritual, artistic and creative pursuits. The Taurus New Moon emphasises abilities to construct and to enjoy what we build. This Moon phase points to new projects, working with a clean slate, or getting a grip on a renewed plan, using fresh eyes. New resources may be on offer, making a job tenable that once was seen as impossible.
Sun sextile Neptune heightens your sensitivity and ability to read people and situations. Greater empathy and receptivity improves relationships with a shared understanding that could be non-verbal. Opening up your more caring and sensitive side can improve your self-esteem and bring more personal satisfaction.
Alternatively, we may realise that we need something strong and sturdy to help us across a route that we recognise will get tricky. However this may manifest, we can know that we will have the resources at hand, within and without, to create and attract what we need. Since the New Moon is trine the South Node and Saturn, we may draw upon established talents or look to authorities or older, more experienced persons to support us. This is a trine in the earth signs of Taurus and Capricorn, so we can trust that advice will be practical and that help offered will tend to be reliable.
The combination of trines and a sextile with the Sun and Moon accentuates the so-called easy aspects of planets. With things coming easily, and Neptune in Pisces involved, we can expect more inspiration and creativity, perhaps in the realms of music, poetry, or dreams. This might be the right time to experiment with playing a musical instrument, or take our existing practice a step further. The best time for making a fresh start and for beginning new projects is during the first two weeks of this new moon cycle.
Faith is often said to be the opposite of doubt; it can also be an antidote to fear. Either way, doubt and fear keep us in the dark, whereas the Archer's aim is up towards the light, making Jupiter in Sagittarius a powerful ally. Besides removing some of the messages of the negative inner critic, this Jupiter can help us with combating depression and other low energy/low mood struggles. For some, the answer will be getting into physical exercise to avoid being stuck in a stagnant routine. For others, it will be about allowing space to escape, relax, and enjoy a little more Taurus down time, along with the good things in life!