Air
Air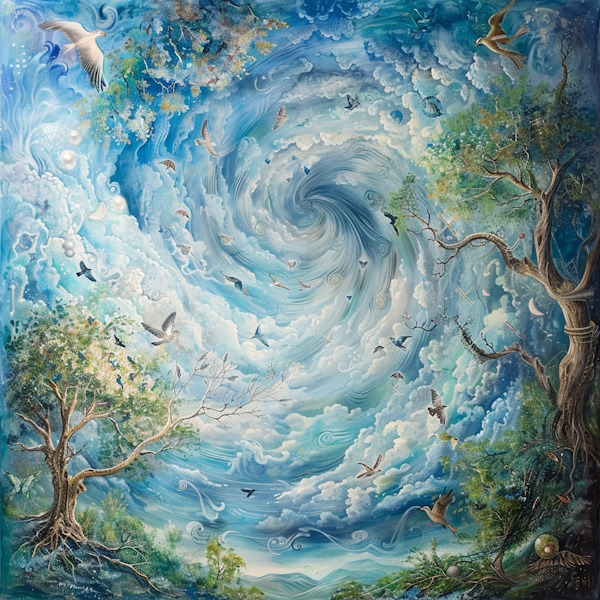 Elements
The four elements of astrological tradition refer to the vital forces (or energies) that make up the entire creation that is commonly perceived by human beings. The four elements in a birth chart reveal the ability to participate in certain realms of being and to tune in to specific fields of life experience. These elements have nothing to do with the elements of chemistry and in fact transcend them completely.
The four elements—Fire, Earth, Air, and Water—each represent a basic kind of energy and consciousness that operates within everyone. Each person is consciously more attuned to some types of energy than others.

The element of any sign that is emphasized in a chart (by significant planetary placement in that sign) shows a specific type of consciousness and method of perception to which the individual is strongly attuned.
Air
The element air is the life energy which has been associated with breath or what the yogis call prana. The air realm is the world of archetypal ideas behind the veil of the physical world where the sacred geometry of ideas and shape the pattern of things to come. Although air signs are often accused of being impractical dreamers, they are playing a part in creation through their ideas will eventually touch the lives of millions of people. If air signs become to obsess with their abstract ideas and theories they can become mentally imbalanced.