Fun has contains a large amount of symbolism that can be seen below. By gaining an idea about Fun and the associations it has we gain a more intuitive insight into its meaning.
Man and his symbols
shows us great ways to use lifes symbols to understand our inherit nature and purpose.
Quotes on Fun
Life is a moment to celebrate, to enjoy. Make it fun, a celebration, and then you will enter the temple. The temple is not for the long-faced, it has never been for them.
Look at life--do you see sadness anywhere? Have you ever seen a tree depressed? Have you seen a bird anxiety-ridden? Have you seen an animal neurotic?
No, life is not like that, not at all. Only man has gone wrong somewhere, and he has gone wrong somewhere because he thinks himself to be very wise, very clever. Your cleverness is your disease. Don't be too wise.
Always remember to stop; don't go to the extreme. A little foolishness and a little wisdom is good, and the right combination makes you a buddha.

If you have found your truth within yourself there is nothing more in this whole existence to find. Truth is functioning through you. When you open your eyes, it is truth opening his eyes. When you close your eyes, it is truth who is closing its eyes.
This is a tremendous meditation. If you can simply understand the device, you don't have to do anything; whatever you are doing is being done by truth. You are walking, it is truth; you are sleeping, it is truth resting; you are speaking, it is truth speaking; you are silent, it is truth that is silent.
This is one of the most simple meditation techniques. Slowly, slowly everything settles by this simple formula, and then there is no need for the technique.
When you are cured, you throw away the meditation, you throw away the medicine. Then you live as truth--alive, radiant, contented, blissful, a song unto yourself. Your whole life becomes a prayer without any words, or better to say a prayerfulness, a grace, a beauty which does not belong to our mundane world, a ray of light coming from the beyond into the darkness of our world.
To transform breakdowns into breakthroughs is the whole function of a master. The psychotherapist simply patches you up. That is his function. He is not there to transform you. You need a meta-psychology, the psychology of the buddhas.
It is the greatest adventure in life to go through a breakdown consciously. It is the greatest risk because there is no guarantee that the breakdown will become a breakthrough. It does become, but these things cannot be guaranteed. Your chaos is very ancient--for many, many lives you have been in chaos. It is thick and dense. It is almost a universe in itself.
So when you enter into it with your small capacity, of course there is danger. But without facing this danger nobody has ever become integrated, nobody has ever become an individual, indivisible.
Zen, or meditation, is the method which will help you to go through the chaos, through the dark night of the soul, balanced, disciplined, alert.
The dawn is not far away, but before you can reach the dawn, the dark night has to be passed through. And as the dawn comes closer, the night will become darker.
The conflict is in man. Unless it is resolved there, it cannot be resolved anywhere else. The politics is within you; it is between the two parts of the mind. A very small bridge exists. If that bridge is broken through some accident, through some physiological defect or something else, the person becomes split, the person becomes two persons--and the phenomenon of schizophrenia or split personality happens.
If the bridge is broken--and the bridge is very fragile--then you become two, you behave like two persons. In the morning you are very loving, very beautiful; in the evening you are very angry, absolutely different. You don't remember your morning...how can you remember? Another mind was functioning--and the person becomes two persons. If this bridge is strengthened so much that the two minds disappear as two and become one, then integration, then crystallization, arises.
What George Gurdjieff used to call the crystallization of being is nothing but these two minds becoming one, the meeting of the male and the female within, the meeting of yin and yang, the meeting of the left and right, the meeting of logic and illogic, the meeting of Plato and Aristotle.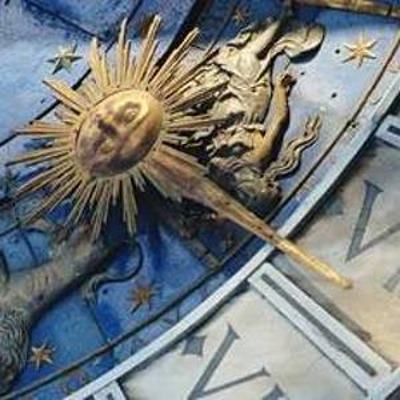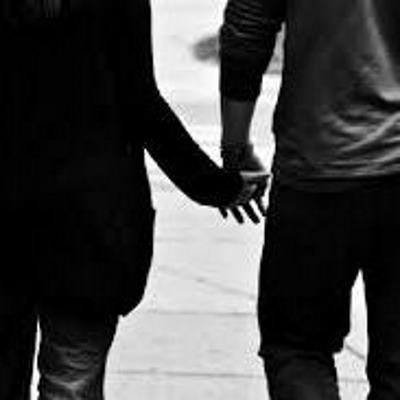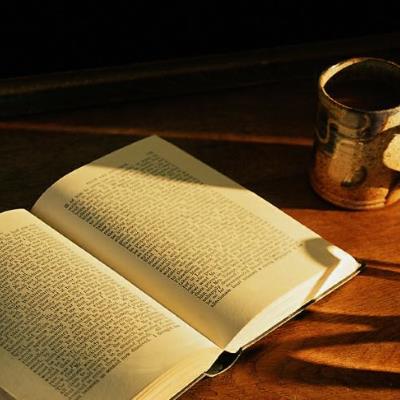 Astrological Events