Saturn Inconjunct Uranus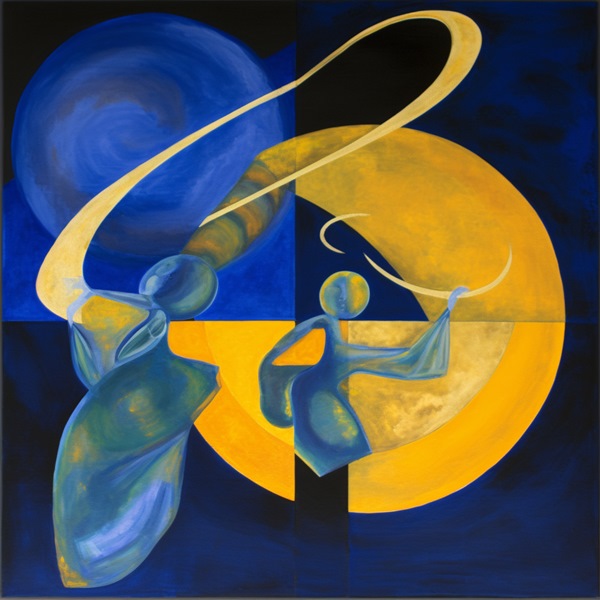 Saturn Aspects
Saturn rules our conditioning or the way we were taught and brought up in the world. It is associated with restriction and limitation but with this it brings structure and meaning to the world and our lives. It reminds us of our boundaries, responsibilities and commitments. It is often associated with a father or authority figures. Saturns lessons actually help us to grow. In you chart the position of Saturn reveals you limitations, fears and sense of responsibility.
Saturn Inconjunct Uranus
The main theme of this inconjunct is the likely dominance of the Saturn qualities and a repression of the Uranus ones, with a personality expression being restricted by responding to the Saturn viewpoint on life. This will be seen in a preference for the familiar and known, both in a ready acceptance of social convention (which in its reactionary phase is often rooted in a backwards-looking perception of a 'return to a golden age'), and in the desire for a personal life lived in a controlled, predictable manner and in a stable environment.
The personal identity will be focused within strictly defined parameters, with self-imposed limitations on freedom of choice and action, wrapped around with concepts of allowable thoughts, emotions and physical acts. Much of this is a protective guard against the actual insecurity of life and emerges from a personality that is afraid to relax fully, and which is inwardly insecure.
Difficulties may arise in life when you are attempting to solve problems by applying existing attitudes which then fail to work. You often find the need for change deeply disturbing and have an intuitive fear that if you allow that process to occur, then your life would fall apart. When you have to make decisions regarding new situations, you can find it hard to make a final choice, unless you discover a way to do so which reinforces your existing attitudes and preferences; if it involves a new direction, then you become uneasy, trying to find a way to retreat back towards your old familiar patterns.
In those attempts to impose control on life, you can be too dictatorial or authoritarian in your relations with others, perhaps through an insistence upon your point of view being right, or in having everything done in an established manner without deviation. Your life can become highly patterned, locking you into a circumscribed experience of life. This can define your identity for you, offering a way for you to evade those feelings of insecurity and lack of real confidence; but this will restrict you taking advantage of many opportunities in life.
Often, you seek social status or approval in order to gain a reflected sense of self-worth. Denying the Uranian vibration of change can lead to problems of life adaptation and inner tensions, especially as there will be an underlying struggle between an affinity with traditional patterns and an attraction and fear of something new being released into your life.
Saturn will embody the more inflexible end of the inconjunct; and if you begin to respond to Uranus (or a transit stimulates its activity), then these inhibiting patterns will begin to be eroded and destroyed. Part of you - a repressed aspect - would secretly love to break free of all binding ties, to become unconventional and liberated; if the pressures rise too strongly, then attempts to throw off self-imposed shackles may be made, just to release the tensions.
Marriages and careers can be destroyed through such activity, with the end result being a collapse of existing patterns with no real comprehension of how to build a more suitable lifestyle, and just a feeling of an inner void and loss of direction being common. Ongoing transformation is the wisest course of action, as the transitions move more smoothly and the person is capable of slowly adjusting to new ways in a more harmonious manner, integrating the arising new tendencies more successfully and easily.
Even within these Saturnine confines, the Uranian undercurrent is at work. The operation of your mind - where you focus yourself in order to control life - is more inconsistent and contradictory than you believe. Others probably notice this; but you will oppose any attempts to point this out to you, in your belief in your logic and rationality. Yet in the background of your mind lurk those more eccentric ideas, thoughts, desires and emotions that you rarely acknowledge.
Sometimes, the strains of living with denied aspects can make you touchy in relationships, where people have to treat you in certain ways so as to avoid 'triggering those buttons' which stimulate areas in you that you choose not to explore. For real health, these need to rise into the light, so that the pressures and energies can be released, and that you can integrate parts of your being. If you choose not to, it is likely that at some point in life, Uranus will erupt with a vengeance, and sweep away all those pretenses, patterns and controlled lifestyle, forcing you to confront your denied selves and to change.
Useful Saturn Inconjunct Uranus Crystals