Powerful Changes
April 01 2022
April Monthly Horoscope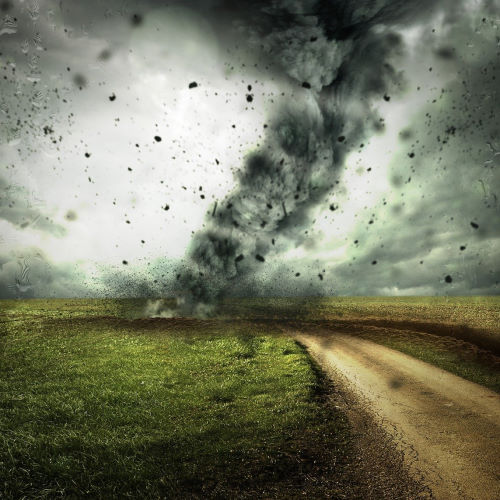 April is a busy month with alot of astrological events bringing forth change and new beginnings. On April 1st we have the New Moon in Aries. This New Moon is special – not only is in the first sign of the zodiac, but it's also at the start of a new month. This makes the New Moon particularly potent for starting over. Astrologically speaking, a New Year only truly starts at the Equinox of 21 March, and with this lunation just a few days later, there's a window of opportunity opening up for bold beginnings.
With Venus just entering Pisces on April 5th there will be much more depth of emotion. Moving out of detached Aquarius there will be more romance, gentleness, compassion and sympathy, Relationships will be more emphasized and feelings of Love can deepen and become strong but also selfless
Mercury in Taurus on April 10th gives a steady, realistic and patient mind with good powers of concentration and plenty of common sense. Your diligence, perseverance, determination and endurance of mind enables you to acquire knowledge and a sound education. Religion, art, music or poetry could help to stimulate your mental abilities.
On April 14th Jupiter and Neptune Conjunct in Pisces. These two planets only link in their home sign of Pisces every 150 years or so, so revel in the dreamy and spiritual energy of this cosmic connection and use it to connect with your intuition.
With Mars entering Pisces on April 14th you can start to assert yourself in an emotional, sensitive, unassuming, co-operative, cultured, humorous, refined and caring manner. We tend to feel less motivated to go after traditional goals, and more motivated to pursue spiritual or emotional drives during this cycle. We dislike confrontation during this trend.
An important Full Moon dawns on the 16th of April at 2:55pm EST. It happens just a few days after the much-anticipated Jupiter-Neptune conjunction in Pisces, making this a moment of pause, reflection and heightened emotional release. Relationships can reach a culmination point over this Full Moon, and when we take a conscious approach, spiritual evolution awaits us on the other side.
Taurus Season begins late on April 19th which can make you determined, practical, reliable and patient in all circumstances. You have a steadiness of character which could serve you well in business matters. A strong desire for material possessions is a dominant motivating factor in your life. You are emotional, sensitive, trustworthy and loyal. There is a reluctance to take risks in any circumstances
Mercury enters its ruling sign of Gemini on April 29th which allows you to have an extremely adaptable, energetic, active, alert,curious,and versatile mind. You seek knowledge, either through reading or conversation, or through travel and talking with the new people you constantly meet. You have so much nervous energy that this can sometimes cause great stress which must find an appropriate release.
It's time for the planet of death and rebirth, the planet of destruction and transformation Pluto to begins its yearly Retrograde motion, on April 29th. For about six months we will be, once again, facing deep shifts when it comes to Capricorn-ruled topics, namely our careers, our long-term goals, the structures we have in our lives and our biggest responsibilities.
On April 30th we have the second New Moon of the month which is quite rare but also this is a partial Solar Eclipse in Taurus. Kicking off Eclipse season this year we have a big shift as the eclipse axis moves from Gemini/Sagittarius to Taurus/Scorpio. While you might feel inspired to actively make changes in areas ruled by Taurus (love, beauty, and money) or Scorpio (sex, passion, and the psyche), some of the shifts may feel almost prompted by fate.
Useful April Monthly Horoscope Crystals