Earth
Earth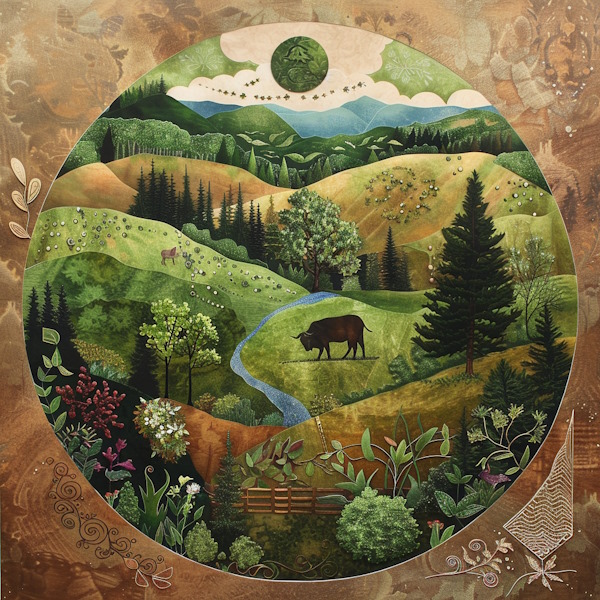 Elements
The four elements of astrological tradition refer to the vital forces (or energies) that make up the entire creation that is commonly perceived by human beings. The four elements in a birth chart reveal the ability to participate in certain realms of being and to tune in to specific fields of life experience. These elements have nothing to do with the elements of chemistry and in fact transcend them completely.
The four elements—Fire, Earth, Air, and Water—each represent a basic kind of energy and consciousness that operates within everyone. Each person is consciously more attuned to some types of energy than others.

The element of any sign that is emphasized in a chart (by significant planetary placement in that sign) shows a specific type of consciousness and method of perception to which the individual is strongly attuned.
Earth
Those with too great an emphasis on the earth element tend to rely too much on things as they are or as they appear to be. There can be a narrowness of vision, an obsessive concern with whatworks rather than with what ideals one should shoot for, and often a marked lack of imagination. Those with too great an emphasis on the earth element tend to rely too much on things as they are or as they appear to be. There can be a narrowness of vision, an obsessive concern with whatworks rather than with what ideals one should shoot for, and often a marked lack of imagination. It is easy for these people to lose perspective on their actions (unless they have an emphasis on air to balance this) and on the ultimate implications of their methods of operation. Naturally, those with a great deal of attunement to earth will exemplify a remarkable strength and efficiency in most cases