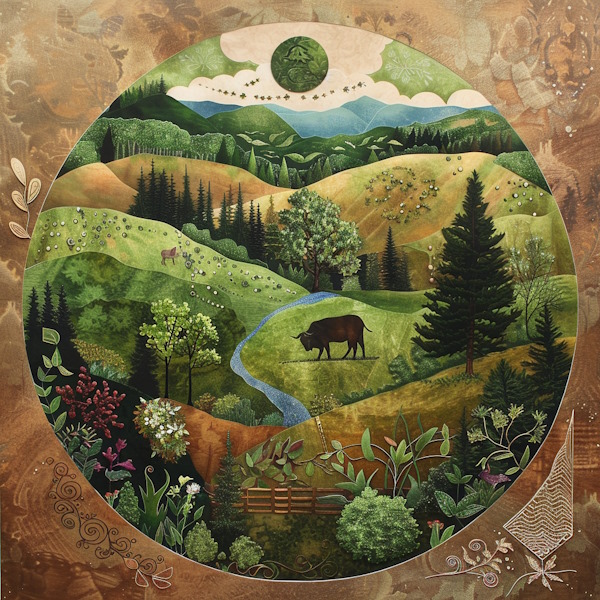 Elements
The four elements of astrological tradition refer to the vital forces (or energies) that make up the entire creation that is commonly perceived by human beings. The four elements in a birth chart reveal the ability to participate in certain realms of being and to tune in to specific fields of life experience. These elements have nothing to do with the elements of chemistry and in fact transcend them completely.
The four elements—Fire, Earth, Air, and Water—each represent a basic kind of energy and consciousness that operates within everyone. Each person is consciously more attuned to some types of energy than others.

The element of any sign that is emphasized in a chart (by significant planetary placement in that sign) shows a specific type of consciousness and method of perception to which the individual is strongly attuned.
Earth
An attunement to this element indicates that the individual is in touch with the physical senses and the practical reality of the physical world. The earth signs tend to rely more upon their sense and reason than upon inspirations, ideas or intuitions of the other signs. They are attuned to the world where the practical understanding can give them more patience and discipline than other signs. They are not particularly assertive and tend to be cautious, premeditative and rather conventional but also highly dependable. More than anything else, the earth signs need to open themselves to the reality of the unseen world and to commit themselves to specific ideals as guide lines for their activities.