Water
Water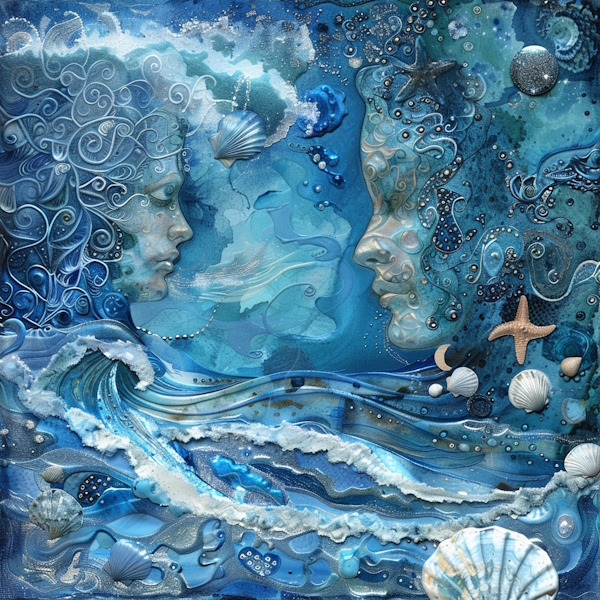 Elements
The four elements of astrological tradition refer to the vital forces (or energies) that make up the entire creation that is commonly perceived by human beings. The four elements in a birth chart reveal the ability to participate in certain realms of being and to tune in to specific fields of life experience. These elements have nothing to do with the elements of chemistry and in fact transcend them completely.
The four elements—Fire, Earth, Air, and Water—each represent a basic kind of energy and consciousness that operates within everyone. Each person is consciously more attuned to some types of energy than others.

The element of any sign that is emphasized in a chart (by significant planetary placement in that sign) shows a specific type of consciousness and method of perception to which the individual is strongly attuned.
Water
Those with an over-emphasis on the water element may feel like they are cast adrift on the open sea compass. They are usually rather easily influenced by any wind that blows, making them overly impressionable and often times at the mercy of emotional patterns over which they have no control . Most people with this imbalance are extremely sensitive to any experience, which can lead either to profoundly penetrating intuition or to over-reacting to the slightest stimulus.