Jupiter Opposition Saturn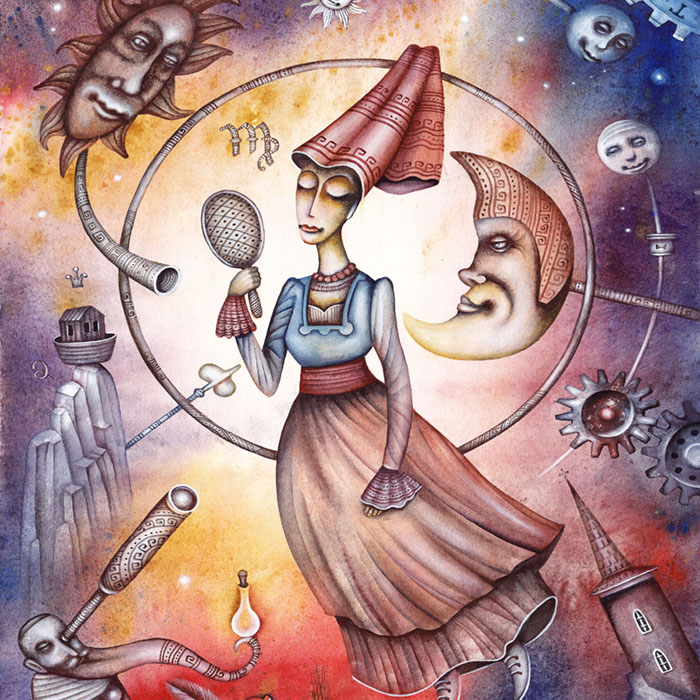 Jupiter Aspects
Jupiter represents our expansive qualities and our abilities to improve ourselves. It is a planet of plenty and seeks insight through knowledge. It is the planet of possibility. A well aspected Jupiter is normally associated with good luck and in more negative associations with blind optimism, excess and overindulgence. In your chart Jupiter reveals how you express your sense of giving and tolerance and how you go about improving your life.
Jupiter Opposition Saturn
Like most Oppositions there is a polarization between the two planets that cause you to bounce from one pole to the other and Jupiter Opposition Saturn is no exception.
You tend to move from being very cautious and conservative to boundlessly optimistic and progressive. Or you may adopt one role and project the other on to some close associate and enact the felt dichotomy in that way. You may find it difficult to balance discipline and responsibility with hope, confidence and positive action. You might tend to dream grand and somewhat unrealistic dreams, and yet neglect to lay a firm foundation for the future you are attempting to create.
You are very unsure of your own self-worth and identity and need others to reassure you of your own worth. This has probably come from some important role models in your life such as previous teachers, parents or even partners. You constantly seek the approval of others and want people to like you at all costs which causes you to get involved with the wrong types of people or if they don't appreciate you or make you feel better about yourself you may reject them. You need to develop a stronger sense of self-worth and work on your self-esteem. Realize that you are quite talented, and you don't need others to clarify it. Your attitudes and perspectives need to be changed and transformed.
By accepting reality and responsibility for your actions and be more sympathetic towards other people and their own particular viewpoints and attitudes. Do not doubt your own abilities just realize you need to work and be determined in order to obtain your goals. It will be more productive for you to set a series of small, attainable goals, and build toward the greater vision than to over commit and then feel overwhelmed by the magnitude of the task you have set for yourself.