Jupiter Trine Saturn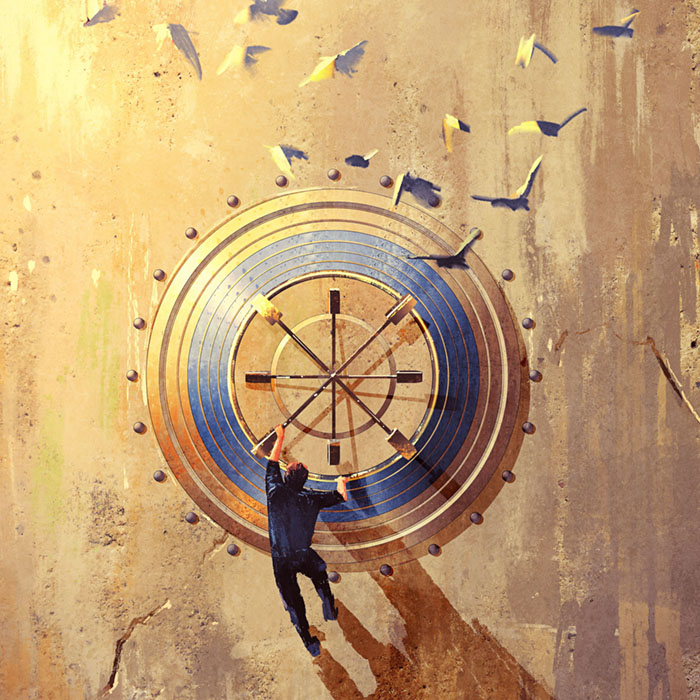 Jupiter Aspects
Jupiter represents our expansive qualities and our abilities to improve ourselves. It is a planet of plenty and seeks insight through knowledge. It is the planet of possibility. A well aspected Jupiter is normally associated with good luck and in more negative associations with blind optimism, excess and overindulgence. In your chart Jupiter reveals how you express your sense of giving and tolerance and how you go about improving your life.
Jupiter Trine Saturn
With Jupiter Trine Saturn in your Natal Chart you have great leadership ability, able to make sound and wise decisions and proceed on any project with planning and foresight. For you the process is as important as the product, and quality is paramount in every step. You do nothing in a rush or in a careless or shoddy manner.
You will likely be highly successful in your endeavors because of the combination of practical judgment and inspired vision. You have a good ability to learn, study complex subjects and retain great amounts of information. This can be quite useful to you for a career where knowledge and information is important such as education, law, writing, politics or even medicine if you have some planets in Virgo or have 6th House emphasized.
You are also very good at planning for the future because Jupiter is the planet of opportunity and growth ruled by Sagittarius, you can see the big picture and Saturn helps you understand the steps you need to take in order to bring your long term dreams and ideas into reality. You have a good level of creativity, enthusiasm and optimism and you are quite practical in nature; you understand that success doesn't come easy and you have extra stamina and determination in order to attain your goals. You are always curious and looking for new avenues to expand your knowledge and information about subjects that interest you.
Higher education appeals to you and you should be quite good at any subject you put your energy into. Be careful to take advantage of this aspect in respect that its more of an opportunity than anything, if you have any negative aspects to Saturn or Jupiter It may be more difficult for you to commit yourself or to lose interest in what you are doing.
You will be more fulfilled in your career if it benefits or helps others and society in general. Don't let yourself get caught up in the minor details or get overwhelmed by the amount you have to do, keep your mind on the bigger picture and success is assured.