Mars Sextile Uranus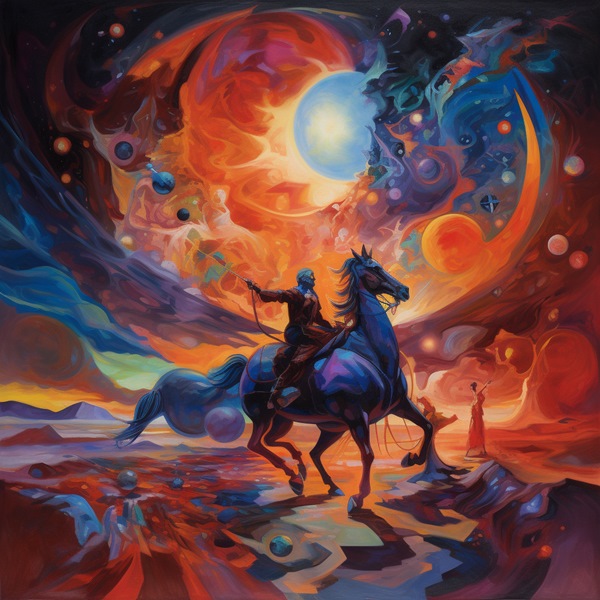 Mars Aspects
Mars represents our ambition, energy, action and desire. It rules our basic instincts of aggression, anger and survival. There is often no contemplation before action when it comes to this primal energy. All our sexual desires come under Mars. This is the raw physical energy as opposed to the creative energy of the sun. With good Mars placement we are assertive, directed and forthright with bad placement we an be impulsive,rash and aggressive. In your chart, Mars shows your basic animal nature, how you express anger and what gets you angry and more importantly what makes you act.
Mars Sextile Uranus
With the sextile and trine aspects, the more positive use of the Mars-Uranus energy is displayed through activities designed to be of social benefit. Whilst you will intellectually challenge the established patterns of social thought and behavior which you believe inhibit individual freedom, your intent is to provoke new thinking which can offer the potential of new horizons to explore.
All new directions and spheres of progress that humanity has taken have emerged from someone questioning the current state of affairs and then seeing new alternatives. Mentally, you will have a restless, curious nature, which can find an effective outlet through applied research and study in whichever areas of enquiry attract you. You are not an intellectual dilettante, and prefer to delve deeply enough to gain a real comprehension of any subject; this can also free that ability for more original independent thinking, and it is possible that you will receive insights that enable you to make a significant contribution to that subject.
You will prefer a futuristic dimension to your enquiries, thus satisfying the Uranian impulse and providing an opportunity to benefit others too. Even though you have this ability for specific focusing, you will also expand into exploring a wide variety of interests and topics. At times you may move rapidly between disparate spheres of knowledge, but you will eventually settle down to focus upon one area in particular. You may find some difficulty in perseverance and applying your energy consistently to achieve your aims. Sometimes a sudden diminution of your interest and energy may occur, which brings to a halt any progress you are making. When the energy flows again, you may be interested in something new; this is the erratic Uranian influence.
Communication is important to you. There may be an attraction to teaching in some way, both for the satisfaction you can receive in sharing knowledge with people, and in the platform offered for you to express your opinions. These are likely to be radical and unorthodox, but you have enough intellectual confidence in your knowledge to feel quite prepared to stand by your arguments against any opponents. Discussions of ideas can fascinate you; and you enjoy such encounters, seeing them as intellectual combat, where your more aggressive Mars energy can be used. Your approach is often based on strategy and skill; and even in friendly discussions you dislike being intellectually defeated.
You enjoy stirring dissent and proposing disturbing concepts and ideas to attack the power of the status quo, both in society and in individuals. In relationships, you need a strong intellectual and physical bond. An area of weakness can lie in a disregard and lack of sympathetic understanding of the emotions. These are often relegated in your sense of priorities; and the more subtle dimensions of them are ignored in favor of the more basic emotional / physical passions and the interests of the mind.
Restrictions are rejected in intimate relationships; and a self-preoccupation can dominate and cause later problems. However, you tend to commit yourself to seeing through those decisions that you do take, so a marriage commitment can help to modify these tendencies, provided that your partner is strong enough to encourage you to modify any selfish behavior in the interests of mutual harmony.