Mercury Conjunct Pluto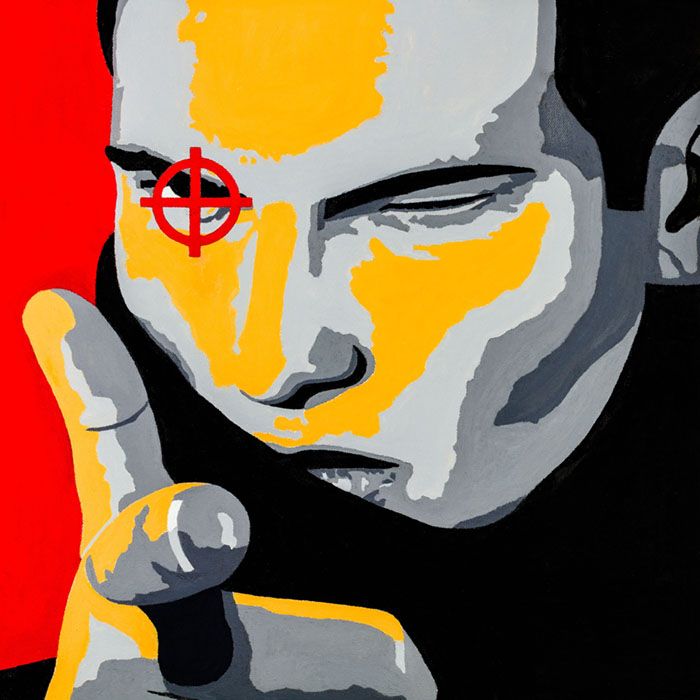 Mercury Aspects
Mercury represents our rational mind and is the planet of everyday expression and communication. It signifies our curiosity and what areas of life we find mentally appealing and stimulating. It analyzes and organises and defines the way we interact with others. Mercury in your chart reveals how you get your point across and in what style.
Mercury Conjunct Pluto
You should have a powerful, penetrating and incisive mind, which is attracted towards delving deeply behind appearances. Whether these are social facades or intellectual theories or philosophies, your innate curiosity will enable you to look beneath the surface.
As you tend to see your mind as a resource which you can utilize, you often collect many fragments of information on your searches, which you attempt to collate together into a workable source. You feel 'at home' in your mind, enjoying applying it to a multitude of challenges and problems, confident in your ability to resolve them or make some kind of sense out of them.
Following your natural investigative ability, you have an inner process occurring whereby you attempt to extract meaning from your studies and experience, hidden meanings that are mostly relevant only to yourself, although some may be of value to a wider audience too. There is a purist streak in your mind which prompts you to take quite an impersonal attitude to people and events, especially attaching a high value to 'truth' over the social games that people play; your directness is likely to stimulate reactions from others.
As usual with the Pluto energy, there will be an unknowable depth and dimension to your mind, with a tendency towards powerfully expressed extremism and assertiveness as you proceed to manifest your objectives. Your ability to concentrate your willpower and sustain it for as long as necessary will aid you in achieving your dreams. Your beliefs and opinions will tend to be fixed; and you will be difficult to shake from any position that you have decided to take, preferring a vigorous expression of your standpoint against any opponents.
As you hate to be seen to have a weaker or fallacious argument, you tend to be well-prepared and confident upon any theme that you may be challenged upon; otherwise you have already prepared some way to evade a confrontation if you feel that you could be defeated. There may be a tendency to hold a grudge against any who have opposed you, or who stand in your way; and you will remember them, waiting for a suitable time to settle the scores. Unnecessary social problems and suffering for people will draw out a sense of aggrieved anger in you, as will social and political hypocrisy. You will tend to respond to these feelings by becoming more involved in reorienting your energies into channels which directly oppose those who appear to be creating or amplifying such problems.
You feel that you can contribute towards changing things for the better; and this can lead you towards involvement with radical politics. The nature of your political views will depend on your personal analysis of causes; but in extreme cases may tend towards anarchism. Any tactics of subversion will appeal to the Pluto energy, as will the emphasis upon change and transformation. If the social emphasis of Pluto dominates, then much of your life will be directed by the theme of transformation, social and political.
You will tend to be demanding in your personal relationships, expecting a high quality and strength from any partner. But even though you may attempt to force him or her to submit to you psychologically, it will be much better for you if you fail, for a good relationship needs equality and mutual respect. You often tend to use your persuasive power to influence others to agree with you; but you have to learn more tolerance and a broader understanding of the freedom and rights of others to hold their own views. Ideally your long-term partner should be similar to you in outlook, motivation and interests, because you may tend to turn the relationship into a form of intellectual power struggle, which would probably turn it sour before long if you did not have these in common.
The obsessive tone of Pluto may cause some difficulties, both in your mental preoccupations, and in your relationship, especially if you are unaware of this aspect to yourself, which can easily turn you towards being excessively self-centered if unmoderated. The positive side of a relationship is that it can break down such tendencies and open up the awareness of 'the other'; certainly, you should learn to appreciate any relationship as bringing a more expansive quality into your life.