The Inspirational Thinker
Mercury Sextile Neptune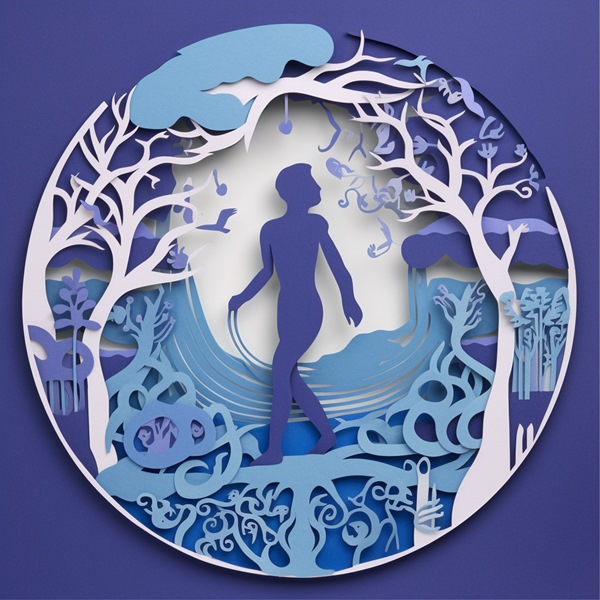 Mercury Aspects
Mercury represents our rational mind and is the planet of everyday expression and communication. It signifies our curiosity and what areas of life we find mentally appealing and stimulating. It analyzes and organises and defines the way we interact with others. Mercury in your chart reveals how you get your point across and in what style.
Mercury Sextile Neptune
The sextile offers a more fluent and easily flowing contact between Neptune and Mercury than the conjunction, one which can be better expressed in daily life and where the faculty of imagination can be beneficial both to yourself and to others.
Neptune adds an emotionally vitalizing quality to your mental creations, and to areas where an intuitive insight can sometimes offer surprising solutions to personal dilemmas. There is less evidence of the illusions which are often associated with Neptune contacts, and you help to dispel the build-up of any by having a fairly discursive and evaluative mind which carefully sifts through experience and information and attempts to transform it into usable knowledge.
There is likely to be an inherent curiosity at work, able to explore behind appearances and not being susceptible to accepting ideas or people at face value. This aspect is often found in the charts of successful writers, creative individuals or those involved in media communications, those who have an ability to perceive clearly and broadly, to represent a variety of opinions, attitudes and beliefs, and who have a wide and tolerant perspective on life. The spheres that the creative potential of this aspect can attract you towards include journalism, education, media, art, social programs and welfare.
As there is a natural intelligence, this often implies the pursuit of more advanced knowledge or skills through college / university education. This can tend to lead to associations with others who have an intellectual bias, and those with a developed sense of social responsibility. There are idealistic tendencies within you, but less glamour than most, and you should ensure that you succeed in maintaining a realistic perspective with your social optimism.
Your fertile imagination and keen perception can lead to contributing towards expressions of social change, of alerting the general public to possible or existing social dangers. Within relationships, you are able to maintain a close and loving partnership and family, and friendships are similarly rich and rewarding, as you are relatively easy to get on with and good company.
You have the potential of inspirational qualities, and if these are developed, then you may become a leader or spokesperson for some affinity group, representing it ably. There can be a subtlety to your thinking and strategic planning that some may find surprising, yet it can be carefully evolved to avoid direct confrontational opposition, especially with more powerful social adversaries.
The only points that you may need to be wary of are being distracted by others and losing your momentum by following side-tracks. If this happens, it is partly your own fault as you are obviously not clear enough regarding what you intend to do, and you may need to clarify your intentions and aims sufficiently so that such false routes are rarely taken again. These cases apart, you have a lot of scope in taking personal advantage of what this aspect can offer to you.