Saturn Inconjunct Neptune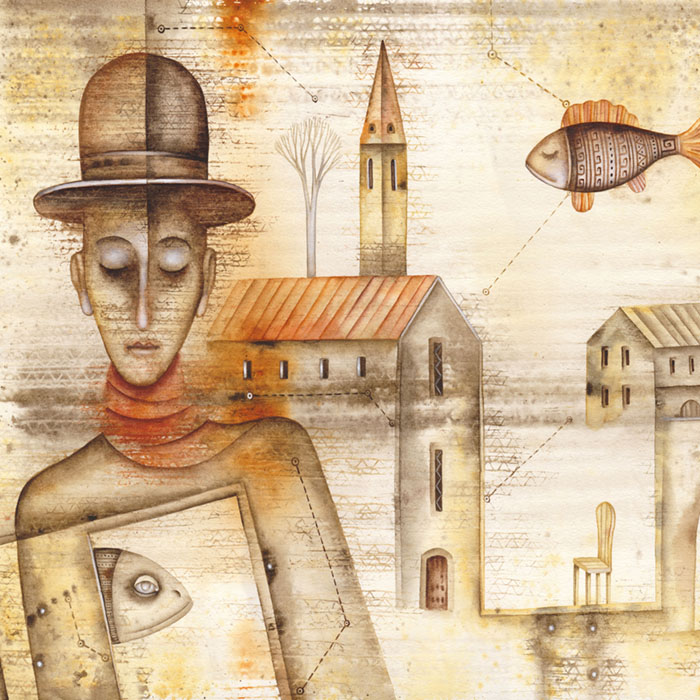 Saturn Aspects
Saturn rules our conditioning or the way we were taught and brought up in the world. It is associated with restriction and limitation but with this it brings structure and meaning to the world and our lives. It reminds us of our boundaries, responsibilities and commitments. It is often associated with a father or authority figures. Saturns lessons actually help us to grow. In you chart the position of Saturn reveals you limitations, fears and sense of responsibility.
Saturn Inconjunct Neptune
The inconjunct indicates inner tensions and frustrations, and it is likely that Neptune will be inhibited from true realization and will be bound within the unconscious mind by the barrier-forming restrictions of Saturn. This will cause you to be anxious, stimulating unconscious fears, anxieties, phobias, morbidity and guilt feelings arising from an overactive imagination which lacks suitable channels for a healthier release.
The consequences of this inner pressure and disquiet tend to create feelings of inadequacy, incompetence and inferiority. These may be quite illusory and unrealistic, yet they have a powerful influence on your actions and choices. As time passes and you perpetuate these tendencies, you continue to create negative results, which convinces you that such inferiority beliefs are actually true. You become a self-defeatist, and lack confidence in your own abilities. This negativity can spread until you begin to run away from accepting responsibility or challenges.
Denial of any aspect leads to its suppression into the unconscious mind, where it is likely to fester, slowly releasing poisons into the personality within the appropriate level of natural affinity, distorting body, emotions or mind. Such a forced cutting away of part of your nature is never wise and is as foolish as cutting away an arm because there may be an unsightly mole on it.
In accepting your own nature, self-forgiveness is required, and a refusal to compare yourself to any illusory ideal of perfection. Why feel guilty because you are not like an ideal? You never can be, and your real task is just to become yourself, warts and all; and coming to terms with that is a great freedom and liberation in itself. Face those fears of failure. Talents are there within you; they are just hiding out of sight. Find that pot of gold around the corner, and perhaps with a bit of support from others you'll learn how to really use it. All of those inner illusions, guilt trips, inferiority complexes and phobias can dissipate like chimeras in the sky. The self-imposed barriers of Saturn will collapse, and Neptune will flow through, healing you and inspiring you to find a new way.