Venus Conjunct Pluto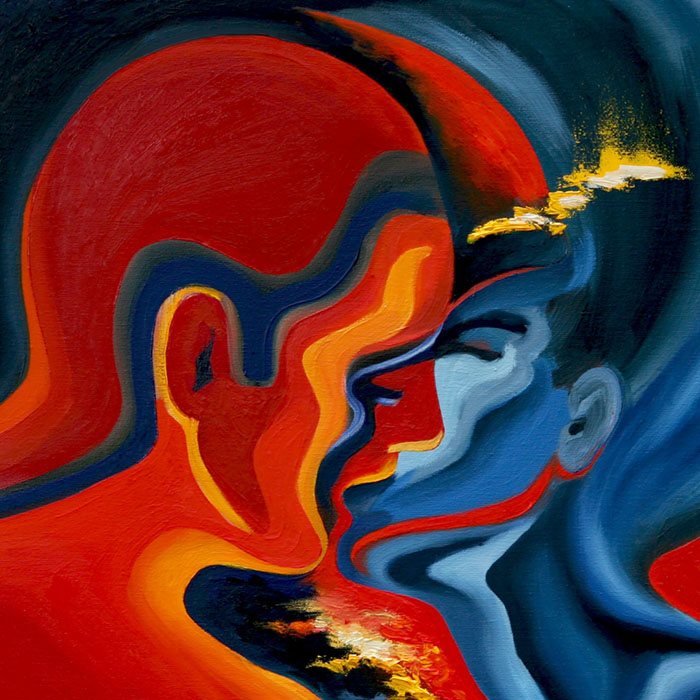 Venus Aspects
Venus represents our feminine or sensual nature. It rules over two areas of life : love and money. Venus rules our sentiments, what we value and pleasure including grace and charm. Venus rules the arts, love and romance, beauty entertainment and comfort. We look to venus in your chart to identify how we approach our relationships whether through security, conquest or adventure and what things in life bring you most pleasure
Venus Conjunct Pluto
Your intimate personal relationships will be extremely important in your life, creating a sphere of experience which can take you to both the heights and the depths of emotional intensity, and will be a focus for energies of transformation which will influence the direction of your life.
What you are searching for is 'the ultimate physical / emotional affair', a consuming passionate involvement with your ideal partner; and this desire will play a prominent role in your choices of partner for relationship. Unfortunately, what you are chasing is more of an illusion rather than a reality, a dream figure projected from your own psyche that you look to find in the objective world the anima and animus images of Jungian psychology.
As real life has a habit of shattering illusions, you will often be frustrated in your relationships, which could lead you to experiment with a variety of partners, none of whom seems to fit your inner picture of 'perfection'. Emotionally, you can be difficult to satisfy, as you tend to believe that there is always a greater intensity and experience that has so far eluded you, but which would be within your reach if only you could find the right partner.
Inevitably, your emotional life will be full of highs and lows; and the likelihood is that you will either break up promising relationships or allow them to fall apart by withdrawing your commitment, because you are already casting your net for a more suitable mate. It can be difficult for someone who is emotionally attached to you, as you tend to 'blow hot and cold', fire, passion and intensity, and ice, distance and disinterest, as your partner displays his or her more frail human face. Only a 'god or a goddess' will do for you!
The point is that you are externalizing your inner ideal partner; and what is required is that you realize that you have to evoke these qualities from within your own nature, to become more complete and self-sufficient in yourself, rather than look for another to bear the strain of expressing them, and upon whom you lean. You have to reabsorb your own fantasy projection, stop expecting another to live up to your ideal, and learn how to embody it yourself.
It is a step in moving towards the inner androgynous state of being, where the physical male integrates his anima, allowing 'traditional feminine qualities' of sensitivity, intuitiveness, nurturing and caring to enrich his life, and the physical woman integrates her animus, releasing qualities of action, intellect and assertiveness to enrich her life; an inner balance. Until you begin to make progress in this inner psychological necessity, then it is likely that you will continue to find an underlying dissatisfaction in your relationships, a feeling that there must be more somewhere.
You need to change in order to create an opportunity for your relationships to stand a chance of working; you need to accept the real nature of people, their weaknesses and strengths, and learn to love real flesh and blood people. Potentially, your capacity for the intensity of love can stimulate considerable transformation in yourself and partners, acting as a healing and development catalyst; the process of rebirth in your life will come via your emotions, but be prepared to suffer the 'death of the heart' first.
Your vitality and energy can give you an artistic temperament and ability, coupled with a style of dramatic self-expression; and people will rarely respond to you in a lukewarm manner, finding themselves either strongly attracted to the consuming flame or repulsed as the intensity is too much for them. Transformation, perhaps through the reorientation of your excess vital emotional energy towards a spiritual or social cause, could help regeneration, offering equal intensity but from a stabilized inner balance.