Mercury Sesquiquadrate Midheaven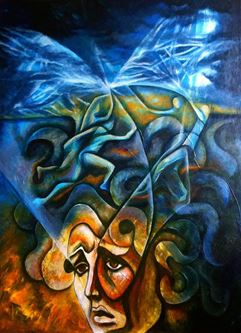 Mercury Aspects
Mercury represents our rational mind and is the planet of everyday expression and communication. It signifies our curiosity and what areas of life we find mentally appealing and stimulating. It analyzes and organises and defines the way we interact with others. Mercury in your chart reveals how you get your point across and in what style.
Mercury Sesquiquadrate Midheaven
Even when young, you spend quite a bit of time thinking about your future, but you find settling on a core focus for it to be quite difficult. Your mind is very active, and each new interest you take up gives you a new idea about your future career. The danger here is that you may never really settle on one career, and instead get into many projects but never deeply enough to know what each one can really offer you. Therefore, you must teach yourself some self-discipline, so that you can stay with a project long enough to understand it for what it really is at its core. You are quite restless and need to be mentally active all the time. You need to keep your mind busy, talk with others and feel that life is moving quickly. Otherwise you get bored, and then tend to project your annoyance onto others. Often you get so wrapped up in your own ideas and needs that you forget about anyone else. But with a little effort you can get away from yourself and see other people's points of view. You are able to think very clearly, but only if you come out of yourself. You have a tendency to say things that work against you. Your mouth could be your own worst enemy, unless you are truly present and conscious when speaking. With awareness, it is possible to make your point without offending others. With your playful nature, you enjoy games, especially those that involve your mind, and perhaps herein lie some clues as to what you should seek to build your future around.