Anger has contains a large amount of symbolism that can be seen below. By gaining an idea about Anger and the associations it has we gain a more intuitive insight into its meaning.
Man and his symbols
shows us great ways to use lifes symbols to understand our inherit nature and purpose.
Quotes on Anger
In Sanskrit the name is alaya vigyan, the house where you go on throwing into the basement things that you want to do but you cannot, because of social conditions, culture, civilization. But they go on collecting there, and they affect your actions, your life, very indirectly.
Directly, they cannot face you--you have forced them into darkness, but from the dark side they go on influencing your behavior. They are dangerous, it is dangerous to keep all those inhibitions inside you.
It is possible that these are the things that come to a climax when a person goes insane. Insanity is nothing but all these suppressions coming to a point where you cannot control them anymore. But madness is acceptable, while meditation is not--and meditation is the only way to make you absolutely sane.
Don't be clever, otherwise you will remain the same, you will not change. Half-techniques on the path of love and half-techniques on the path of meditation will create much confusion in you. They will not help....
But to ask for help is against the ego, so you try to compromise. This compromise will be more dangerous, it will confuse you more because, made out of confusion, it will create more confusion. So try to understand why you hanker for compromise. Sooner or later you will be able to understand that compromise is not going to help. And compromise may be a way of not going in either direction, or it may be just a repression of your confusion. It will assert itself.
Never repress anything, be clear-cut about your situation. And if you are confused, remember that you are confused. This will be the first clear-cut thing about you: that you are confused. You have started on the journey.
Zen says truth has nothing to do with authority, truth has nothing to do with tradition, truth has nothing to do with the past--truth is a radical, personal realization. You have to come to it.
Knowledge is certain; the search for personal knowing is very, very hazardous. Nobody can guarantee it. If you ask me if I can guarantee anything, I say I cannot guarantee you anything. I can only guarantee danger, that much is certain. I can only guarantee you a long adventure with every possibility of going astray and never reaching the goal.
But one thing is certain: the very search will help you to grow. I can guarantee only growth. Danger will be there, sacrifice will be there; you will be moving every day into the unknown, into the uncharted, and there will be no map to follow, no guide to follow. Yes, there are millions of dangers and you can go astray and you can get lost, but that is the only way one grows. Insecurity is the only way to grow, to face danger is the only way to grow, to accept the challenge of the unknown is the only way to grow.
Zen wants you living, living in abundance, living in totality, living intensely--not at the minimum as Christianity wants you, but at the maximum, over-flowing.
Your life should reach to others. Your blissfulness, your benediction, your ecstasy should not be contained within you like a seed.
It should open like a flower and spread its fragrance to all and sundry--not only to the friends but to the strangers too. This is real compassion, this is real love: sharing your enlightenment, sharing your dance of the beyond.
One moment it was there, another moment it is gone. One moment we are here, and another moment we have gone. And for this simple moment, how much fuss we make--how much violence, ambition, struggle, conflict, anger, hatred. Just for this small moment! Just waiting for the train in a waiting room on a station, and creating so much fuss: fighting, hurting each other, trying to possess, trying to boss, trying to dominate--all that politics. And then the train comes and you are gone forever.
People are afraid, very much afraid of those who know themselves. They have a certain power, a certain aura and a certain magnetism, a charisma that can take out alive, young people from the traditional imprisonment.... The enlightened man cannot be enslaved--that is the difficulty--and he cannot be imprisoned....
Every genius who has known something of the inner is bound to be a little difficult to be absorbed; he is going to be an upsetting force. The masses don't want to be disturbed, even though they may be in misery; they are in misery, but they are accustomed to the misery. And anybody who is not miserable looks like a stranger.
The enlightened man is the greatest stranger in the world; he does not seem to belong to anybody. No organization confines him, no community, no society, no nation.
The seed cannot know what is going to happen, the seed has never known the flower. And the seed cannot even believe that he has the potentiality to become a beautiful flower. Long is the journey, and it is always safer not to go on that journey because unknown is the path, nothing is guaranteed.
Nothing can be guaranteed. Thousand and one are the hazards of the journey, many are the pitfalls--and the seed is secure, hidden inside a hard core. But the seed tries, it makes an effort; it drops the hard shell which is its security, it starts moving.
Immediately the fight starts: the struggle with the soil, with the stones, with the rocks. And the seed was very hard and the sprout will be very, very soft and dangers will be many. There was no danger for the seed, the seed could have survived for millennia, but for the sprout many are the dangers. But the sprout starts towards the unknown, towards the sun, towards the source of light, not knowing where, not knowing why.
Great is the cross to be carried, but a dream possesses the seed and the seed moves. The same is the path for man. It is arduous. Much courage will be needed.
To transform breakdowns into breakthroughs is the whole function of a master. The psychotherapist simply patches you up. That is his function. He is not there to transform you. You need a meta-psychology, the psychology of the buddhas.
It is the greatest adventure in life to go through a breakdown consciously. It is the greatest risk because there is no guarantee that the breakdown will become a breakthrough. It does become, but these things cannot be guaranteed. Your chaos is very ancient--for many, many lives you have been in chaos. It is thick and dense. It is almost a universe in itself.
So when you enter into it with your small capacity, of course there is danger. But without facing this danger nobody has ever become integrated, nobody has ever become an individual, indivisible.
Zen, or meditation, is the method which will help you to go through the chaos, through the dark night of the soul, balanced, disciplined, alert.
The dawn is not far away, but before you can reach the dawn, the dark night has to be passed through. And as the dawn comes closer, the night will become darker.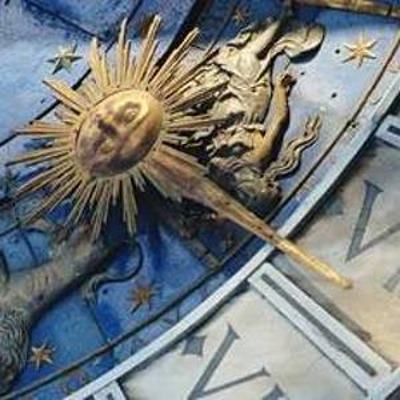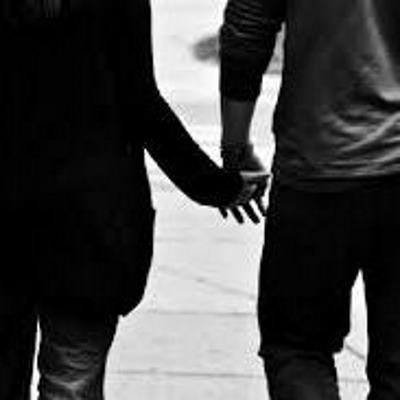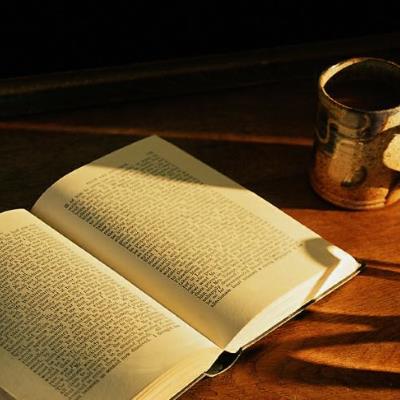 Astrological Events