Feeling Happy has contains a large amount of symbolism that can be seen below. By gaining an idea about Feeling Happy and the associations it has we gain a more intuitive insight into its meaning.
Man and his symbols
shows us great ways to use lifes symbols to understand our inherit nature and purpose.
Quotes on Feeling Happy
The secret of happiness, you see, is not found in seeking more, but in developing the capacity to enjoy less.
Have you ever seen night going? Very few people even become aware of things which are happening every day. Have you ever seen the evening coming? The midnight and its song? The sunrise and its beauty? We are behaving almost like blind people. In such a beautiful world we are living in small ponds of our own misery.
It is familiar, so even if somebody wants to pull you out, you struggle. You don't want to be pulled out of your misery, of your suffering. Otherwise there is so much joy all around, you have just to be aware of it and to become a participant, not a spectator.
Philosophy is speculation, Zen is participation. Participate in the night leaving, participate in the evening coming, participate in the stars and participate in the clouds; make participation your lifestyle and the whole existence becomes such a joy, such an ecstasy. You could not have dreamed of a better universe.
Watch the waves in the ocean. The higher the wave goes, the deeper is the wake that follows it. One moment you are the wave, another moment you are the hollow wake that follows. Enjoy both--don't get addicted to one. Don't say: I would always like to be on the peak. It is not possible.
Simply see the fact: it is not possible. It has never happened and it will never happen. It is simply impossible--not in the nature of things. Then what to do? Enjoy the peak while it lasts and then enjoy the valley when it comes. What is wrong with the valley? What is wrong with being low? It is a relaxation. A peak is an excitement, and nobody can exist continuously in an excitement.
All private goals are neurotic. The essential man comes to know, to feel, "I am not separate from the whole, and there is no need to seek and search for any destiny on my own. Things are happening, the world is moving--call it God...he is doing things. They are happening of their own accord. There is no need for me to make any struggle, any effort; there is no need for me to fight for anything. I can relax and be."
The essential man is not a doer. The accidental man is a doer. The accidental man is, of course, then in anxiety, tension, stress, anguish, continuously sitting on a volcano. It can erupt any moment, because he lives in a world of uncertainty and believes as if it is certain. This creates tension in his be-ing: he knows deep down that nothing is certain.
As you move above to the fourth center--that is the heart--your whole life becomes a sharing of love. The third center has created the abundance of love. By reaching to the third center in meditation, you have become so overflowing with love, with compassion, and you want to share. It happens at the fourth center--the heart. That's why even in the ordinary world people think love comes out of the heart. For them it is just hearsay, they have heard it; they don't know it because they have never reached to their heart.
But the meditator finally reaches to the heart. As he has reached to the center of his being--the third center--suddenly an explosion of love and compassion and joy and blissfulness and benediction has arisen in him with such a force that it hits his heart and opens the heart. The heart is just in the middle of all your seven centers--three centers below, three centers above. You have come exactly to the middle.
First meditate, be blissful, then much love will happen of its own accord. Then being with others is beautiful and being alone is also beautiful. Then it is simple, too. You don't depend on others and you don't make others dependent on you. Then it is always a friendship, a friendliness. It never becomes a relationship, it is always a relatedness.
You relate, but you don't create a marriage. Marriage is out of fear, relatedness is out of love. You relate; as long as things are moving beautifully, you share. And if you see that the moment has come to depart because your paths separate at this crossroad, you say good-bye with great gratitude for all that the other has been to you, for all the joys and all the pleasures and all the beautiful moments that you have shared with the other. With no misery, with no pain, you simply separate.
No, you carry your wound. With the ego your whole being is a wound. And you carry it around. Nobody is interested in hurting you, nobody is positively waiting to hurt you; everybody is engaged in safeguarding his own wound. Who has got the energy?
But still it happens, because you are so ready to be wounded, so ready, just waiting on the brink for anything. You cannot touch a man of Tao. Why?--because there is no one to be touched. There is no wound. He is healthy, healed, whole. This word 'whole' is beautiful. The word 'heal' comes from the whole, and the word 'holy' also comes from the whole. He is whole, healed, holy.
Be aware of your wound. Don't help it to grow, let it be healed; and it will be healed only when you move to the roots. The less the head, the more the wound will heal; with no head there is no wound. Live a headless life. Move as a total being, and accept things. Just for twenty-four hours, try it--total acceptance, whatsoever happens. Someone insults you, accept it, don't react, and see what happens. Suddenly you will feel an energy flowing in you that you have not felt before.
Sometimes it happens that you become one, in some rare moment. Watch the ocean, the tremendous wildness of it--and suddenly you forget your split, your schizophrenia; you relax. Or, moving in the Himalayas, seeing the virgin snow on the Himalayan peaks, suddenly a coolness surrounds you and you need not be false because there is no other human being to be false to. You fall together. Or, listening to beautiful music, you fall together.
Whenever, in whatsoever situation, you become one, a peace, a happiness, a bliss, surrounds you, arises in you. You feel fulfilled.
There is no need to wait for these moments--these moments can become your natural life. These extraordinary moments can become ordinary moments - that is the whole effort of Zen. You can live an extraordinary life in a very ordinary life: cutting wood, chopping wood, carrying water from the well, you can be tremendously at ease with yourself. Cleaning the floor, cooking food, washing the clothes, you can be perfectly at ease--because the whole question is of you doing your action totally, enjoying, delighting in it.
Man is split. Schizophrenia is a normal condition of man--at least now. It may not have been so in the primitive world, but centuries of conditioning, civilization, culture and religion have made man a crowd--divided, split, contradictory....
But because this split is against his nature, deep down somewhere hidden the unity still survives. Because the soul of man is one, all the conditionings at the most destroy the periphery of the man. But the center remains untouched--that's how man continues to live. But his life has become a hell.
The whole effort of Zen is how to drop this schizophrenia, how to drop this split personality, how to drop the divided mind of man, how to become undivided, integrated, centered, crystallized.
The way you are, you cannot say that you are. You don't have a being. You are a marketplace--many voices. If you want to say 'yes', immediately the 'no' is there. You cannot even utter a simple word 'yes' with totality....
In this way happiness is not possible; unhappiness is a natural consequence of a split personality.
We are miserable because we are too much in the self. What does it mean when I say we are too much in the self? And what exactly happens when we are too much in the self?
Either you can be in existence or you can be in the self--both are not possible together. To be in the self means to be apart, to be separate. To be in the self means to become an island. To be in the self means to draw a boundary line around you. To be in the self means to make a distinction between 'this I am' and 'that I am not'.
The definition, the boundary, between "I" and "not I" is what the self is--the self isolates. And it makes you frozen--you are no longer flowing.
If you are flowing the self cannot exist. Hence people have become almost like ice-cubes. They don't have any warmth, they don't have any love--love is warmth and they are afraid of love. If warmth comes to them they will start melting and the boundaries will disappear. In love the boundaries disappear; in joy also the boundaries disappear, because joy is not cold.
Controlled persons are always nervous because deep down turmoil is still hidden. If you are uncontrolled, flowing, alive, then you are not nervous. There is no question of being nervous--whatsoever happens, happens. You have no expectations for the future, you are not performing. Then why should you be nervous?
To control that mind one has to remain so cold and frozen that no life energy is allowed to move into your limbs, into your body. If energy is allowed to move, those repressions will surface. That's why people have learned how to be cold, how to touch others and yet not touch them, how to see people and yet not see them.
People live with clichés--"Hallo. How are you?" Nobody means anything. These are just to avoid the real encounter of two persons. People don't look into each other's eyes, they don't hold hands, they don't try to feel each other's energy, they don't allow each other to pour--very afraid, somehow just managing, cold and dead, in a straitjacket.
A fool is one who goes on trusting; a fool is one who goes on trusting against all his experience. You deceive him, and he trusts you; and you deceive him again, and he trusts you; and you deceive him again, and he trusts you. Then you will say that he is a fool, he does not learn. His trust is tremendous; his trust is so pure that nobody can corrupt it.
Be a fool in the Taoist sense, in the Zen sense. Don't try to create a wall of knowledge around you. Whatsoever experience comes to you, let it happen, and then go on dropping it. Go on cleaning your mind continuously; go on dying to the past so you remain in the present, here-now, as if just born, just a babe.
In the beginning it is going to be very difficult. The world will start taking advantage of you...let them. They are poor fellows. Even if you are cheated and deceived and robbed, let it happen, because that which is really yours cannot be robbed from you, that which is really yours nobody can steal from you.
And each time you don't allow situations to corrupt you, that opportunity will become an integration inside. Your soul will become more crystallized.
The seed cannot know what is going to happen, the seed has never known the flower. And the seed cannot even believe that he has the potentiality to become a beautiful flower. Long is the journey, and it is always safer not to go on that journey because unknown is the path, nothing is guaranteed.
Nothing can be guaranteed. Thousand and one are the hazards of the journey, many are the pitfalls--and the seed is secure, hidden inside a hard core. But the seed tries, it makes an effort; it drops the hard shell which is its security, it starts moving.
Immediately the fight starts: the struggle with the soil, with the stones, with the rocks. And the seed was very hard and the sprout will be very, very soft and dangers will be many. There was no danger for the seed, the seed could have survived for millennia, but for the sprout many are the dangers. But the sprout starts towards the unknown, towards the sun, towards the source of light, not knowing where, not knowing why.
Great is the cross to be carried, but a dream possesses the seed and the seed moves. The same is the path for man. It is arduous. Much courage will be needed.
Life repeats itself mindlessly--unless you become mindful, it will go on repeating like a wheel. That's why Buddhists call it the wheel of life and death--the wheel of time. It moves like a wheel: birth is followed by death, death is followed by birth; love is followed by hate, hate is followed by love; success is followed by failure, failure is followed by success. Just see! If you can watch just for a few days, you will see a pattern emerging, a wheel pattern.
One day, a fine morning, you are feeling so good and so happy, and another day you are so dull, so dead that you start thinking of committing suicide. And just the other day you were so full of life, so blissful that you were feeling thankful to God that you were in a mood of deep gratefulness, and today there is great complaint and you don't see the point why one should go on living....
And it goes on and on, but you don't see the pattern. Once you see the pattern, you can get out of it.
The conflict is in man. Unless it is resolved there, it cannot be resolved anywhere else. The politics is within you; it is between the two parts of the mind. A very small bridge exists. If that bridge is broken through some accident, through some physiological defect or something else, the person becomes split, the person becomes two persons--and the phenomenon of schizophrenia or split personality happens.
If the bridge is broken--and the bridge is very fragile--then you become two, you behave like two persons. In the morning you are very loving, very beautiful; in the evening you are very angry, absolutely different. You don't remember your morning...how can you remember? Another mind was functioning--and the person becomes two persons. If this bridge is strengthened so much that the two minds disappear as two and become one, then integration, then crystallization, arises.
What George Gurdjieff used to call the crystallization of being is nothing but these two minds becoming one, the meeting of the male and the female within, the meeting of yin and yang, the meeting of the left and right, the meeting of logic and illogic, the meeting of Plato and Aristotle.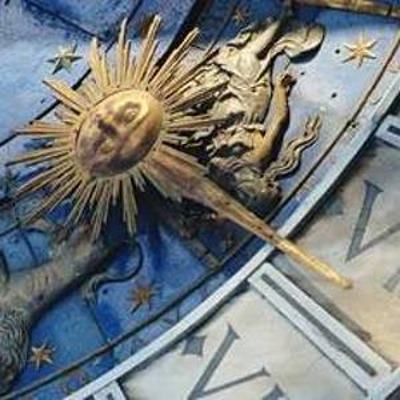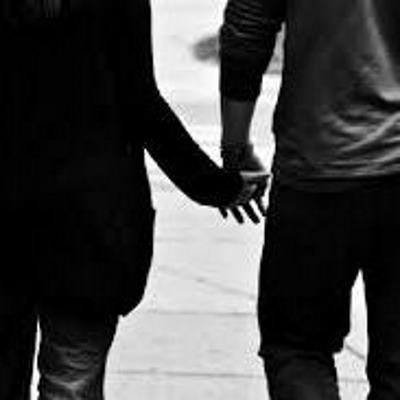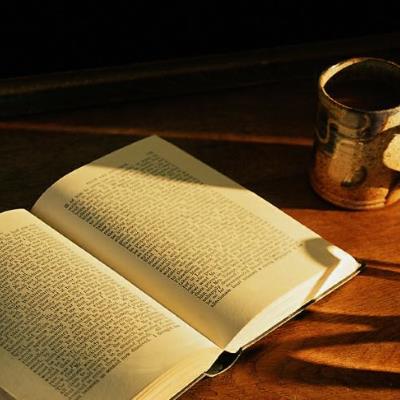 Astrological Events