Feeling Whole has contains a large amount of symbolism that can be seen below. By gaining an idea about Feeling Whole and the associations it has we gain a more intuitive insight into its meaning.
Man and his symbols
shows us great ways to use lifes symbols to understand our inherit nature and purpose.
Quotes on Feeling Whole
Zen asks you to come out of the head and go to the basic source.... It is not that Zen is not aware of the uses of energy in the head, but if all the energy is used in the head, you will never become aware of your eternity.... You will never know as an experience what it is to be one with the whole.
When the energy is just at the center, pulsating, when it is not moving anywhere, neither in the head nor in the heart, but it is at the very source from where the heart takes it, the head takes it, pulsating at the very source--that is the very meaning of Zazen. Zazen means just sitting at the very source, not moving anywhere, a tremendous force arises, a transformation of energy into light and love, into greater life, into compassion, into creativity.
It can take many forms. But first you have to learn how to be at the source. Then the source will decide where your potential is. You can relax at the source, and it will take you to your very potential.
Have you ever seen night going? Very few people even become aware of things which are happening every day. Have you ever seen the evening coming? The midnight and its song? The sunrise and its beauty? We are behaving almost like blind people. In such a beautiful world we are living in small ponds of our own misery.
It is familiar, so even if somebody wants to pull you out, you struggle. You don't want to be pulled out of your misery, of your suffering. Otherwise there is so much joy all around, you have just to be aware of it and to become a participant, not a spectator.
Philosophy is speculation, Zen is participation. Participate in the night leaving, participate in the evening coming, participate in the stars and participate in the clouds; make participation your lifestyle and the whole existence becomes such a joy, such an ecstasy. You could not have dreamed of a better universe.
All private goals are neurotic. The essential man comes to know, to feel, "I am not separate from the whole, and there is no need to seek and search for any destiny on my own. Things are happening, the world is moving--call it God...he is doing things. They are happening of their own accord. There is no need for me to make any struggle, any effort; there is no need for me to fight for anything. I can relax and be."
The essential man is not a doer. The accidental man is a doer. The accidental man is, of course, then in anxiety, tension, stress, anguish, continuously sitting on a volcano. It can erupt any moment, because he lives in a world of uncertainty and believes as if it is certain. This creates tension in his be-ing: he knows deep down that nothing is certain.
A man who lives through conscience becomes hard. A man who lives through consciousness remains soft. Why?--because a man who has some ideas about how to live, naturally becomes hard. He has continuously to carry his character around himself. That character is like an armor; his protection, his security; his whole life is invested in that character. And he always reacts to situations through the character, not directly.
If you ask him a question, his answer is ready-made. That is the sign of a hard person--he is dull, stupid, mechanical. He may be a good computer, but he is not a man. You do something and he reacts in a well- established way. His reaction is predictable; he is a robot.
The real man acts spontaneously. If you ask him a question, your question gets a response, not a reaction. He opens his heart to your question, exposes himself to your question, responds to it....
As you move above to the fourth center--that is the heart--your whole life becomes a sharing of love. The third center has created the abundance of love. By reaching to the third center in meditation, you have become so overflowing with love, with compassion, and you want to share. It happens at the fourth center--the heart. That's why even in the ordinary world people think love comes out of the heart. For them it is just hearsay, they have heard it; they don't know it because they have never reached to their heart.
But the meditator finally reaches to the heart. As he has reached to the center of his being--the third center--suddenly an explosion of love and compassion and joy and blissfulness and benediction has arisen in him with such a force that it hits his heart and opens the heart. The heart is just in the middle of all your seven centers--three centers below, three centers above. You have come exactly to the middle.
In a cinema hall, you look at the screen, you never look at the back--the projector is at the back. The film is not there really on the screen; it is just a projection of shadow and light. The film exists just at the back, but you never look at that. And the projector is there. Your mind is at the back of the whole thing, and the mind is the projector. But you always look at the other, because the other is the screen.
When you are in love the person seems beautiful, no comparison. When you hate, the same person seems the ugliest, and you never become aware of how the same person can be the ugliest and the same person can be the most beautiful.... So the only way to reach to truth is to learn how to be immediate in your vision, how to drop the help of the mind. This agency of the mind is the problem, because mind can create only dreams....
Through your excitement the dream starts looking like reality. If you are too excited then you are intoxicated, then you are not in your senses. Then whatsoever you see is just your projection. And there are as many worlds as there are minds, because every mind lives in his own world.
You are out of jail, out of the cage; you can open your wings and the whole sky is yours. All the stars and the moon and the sun belong to you. You can disappear into the blueness of the beyond....
Just drop clinging to this cage, move out of the cage and the whole sky is yours. Open your wings and fly across the sun like an eagle. In the inner sky, in the inner world, freedom is the highest value--everything else is secondary, even blissfulness, ecstasy. There are thousands of flowers, uncountable, but they all become possible in the climate of freedom.
No, you carry your wound. With the ego your whole being is a wound. And you carry it around. Nobody is interested in hurting you, nobody is positively waiting to hurt you; everybody is engaged in safeguarding his own wound. Who has got the energy?
But still it happens, because you are so ready to be wounded, so ready, just waiting on the brink for anything. You cannot touch a man of Tao. Why?--because there is no one to be touched. There is no wound. He is healthy, healed, whole. This word 'whole' is beautiful. The word 'heal' comes from the whole, and the word 'holy' also comes from the whole. He is whole, healed, holy.
Be aware of your wound. Don't help it to grow, let it be healed; and it will be healed only when you move to the roots. The less the head, the more the wound will heal; with no head there is no wound. Live a headless life. Move as a total being, and accept things. Just for twenty-four hours, try it--total acceptance, whatsoever happens. Someone insults you, accept it, don't react, and see what happens. Suddenly you will feel an energy flowing in you that you have not felt before.
The past is no more and the future is not yet: both are unnecessarily moving in directions which don't exist. One used to exist, but no longer exists, and one has not even started to exist.
The only right person is one who lives moment to moment, whose arrow is directed to the moment, who is always here and now; wherever he is, his whole consciousness, his whole being, is involved in the reality of here and in the reality of now. That's the only right direction. Only such a man can enter into the golden gate. The present is the golden gate. Here-now is the golden gate. ...
And you can be in the present only if you are not ambitious--no accomplishment, no desire to achieve power, money, prestige, even enlightenment, because all ambition leads you into the future.
Only a non-ambitious man can remain in the present. A man who wants to be in the present has not to think, has just to see and enter the gate. Experience will come, but experience has not to be premeditated.
You have to look for guidance because you don't know your inner guide is hidden inside you. You have to find the inner guide, and that's what I call your witness. That's what I call your dharma, that's what I call your intrinsic buddha. You have to awaken that buddha and your life will shower blessings, benediction. Your life will become so radiant with good, with godliness, more than you can possibly conceive. It is almost like light. Your room is dark, just bring light in. Even a small candle will do, and the whole darkness disappears. And once you have a candle you know where the door is.
You don't have to think about it: "Where is the door?" Only blind people think about where the door is. People who have eyes and the light is there, they don't think. Have you ever thought, "Where is the door?" You simply get up and go out. You never give a single thought to where the door is. You don't start groping for the door or hitting your head against the wall. You simply see, and there is not even a flicker of thought. You simply go out.
We have forgotten how to wait; it is almost an abandoned space. And it is our greatest treasure to be able to wait for the right moment.
The whole existence waits for the right moment. Even trees know it--when it is time to bring the flowers and when it is time to let go of all the leaves and stand naked against the sky. They are still beautiful in that nakedness, waiting for the new foliage with a great trust that the old has gone, and the new will soon be coming, and the new leaves will start growing.
We have forgotten to wait, we want everything in a hurry. It is a great loss to humanity....
In silence and waiting something inside you goes on growing--your authentic being. And one day it jumps and becomes a flame, and your whole personality is shattered; you are a new man. And this new man knows what ceremony is, this new man knows life's eternal juices.
Sometimes it happens that you become one, in some rare moment. Watch the ocean, the tremendous wildness of it--and suddenly you forget your split, your schizophrenia; you relax. Or, moving in the Himalayas, seeing the virgin snow on the Himalayan peaks, suddenly a coolness surrounds you and you need not be false because there is no other human being to be false to. You fall together. Or, listening to beautiful music, you fall together.
Whenever, in whatsoever situation, you become one, a peace, a happiness, a bliss, surrounds you, arises in you. You feel fulfilled.
There is no need to wait for these moments--these moments can become your natural life. These extraordinary moments can become ordinary moments - that is the whole effort of Zen. You can live an extraordinary life in a very ordinary life: cutting wood, chopping wood, carrying water from the well, you can be tremendously at ease with yourself. Cleaning the floor, cooking food, washing the clothes, you can be perfectly at ease--because the whole question is of you doing your action totally, enjoying, delighting in it.
When thousands and thousands of people around the earth are celebrating, singing, dancing, ecstatic, drunk with the divine, there is no possibility of any global suicide. With such festivity and with such laughter, with such sanity and health, with such naturalness and spontaneity, how can there be a war?...
Life has been given to you to create, and to rejoice, and to celebrate. When you cry and weep, when you are miserable, you are alone. When you celebrate, the whole existence participates with you.
Only in celebration do we meet the ultimate, the eternal. Only in celebration do we go beyond the circle of birth and death.
In the East people have condemned the body, condemned matter, called matter "illusory," maya--it does not really exist, it only appears to exist; it is made of the same stuff as dreams are made of. They denied the world, and that is the reason for the East remaining poor, sick, in starvation.
Half of humanity has been accepting the inner world but denying the outer world. The other half of humanity has been accepting the material world and denying the inner world. Both are half, and no man who is half can be contented.
You have to be whole: rich in the body, rich in science; rich in meditation, rich in consciousness. Only a whole person is a holy person, according to me. I want Zorba and Buddha to meet together. Zorba alone is hollow. His dance has not an eternal significance, it is momentary pleasure. Soon he will be tired of it.
Unless you have inexhaustible sources, available to you from the cosmos itself...unless you become existential, you cannot become whole. This is my contribution to humanity: the whole person.
Man is split. Schizophrenia is a normal condition of man--at least now. It may not have been so in the primitive world, but centuries of conditioning, civilization, culture and religion have made man a crowd--divided, split, contradictory....
But because this split is against his nature, deep down somewhere hidden the unity still survives. Because the soul of man is one, all the conditionings at the most destroy the periphery of the man. But the center remains untouched--that's how man continues to live. But his life has become a hell.
The whole effort of Zen is how to drop this schizophrenia, how to drop this split personality, how to drop the divided mind of man, how to become undivided, integrated, centered, crystallized.
The way you are, you cannot say that you are. You don't have a being. You are a marketplace--many voices. If you want to say 'yes', immediately the 'no' is there. You cannot even utter a simple word 'yes' with totality....
In this way happiness is not possible; unhappiness is a natural consequence of a split personality.
This moment!...this herenow...is forgotten when you start thinking in terms of achieving something. When the achieving mind arises, you lose contact with the paradise you are in. This is one of the most liberating approaches: it liberates you right now! Forget all about sin and forget all about saintliness; both are stupid. Both together have destroyed all the joys of humanity.
The sinner is feeling guilty, hence his joy is lost. How can you enjoy life if you are continuously feeling guilty? if you are continuously going to the church to confess that you have done this wrong and that wrong? And wrong and wrong and wrong...your whole life seems to be made of sins.
How can you live joyously? It becomes impossible to delight in life. You become heavy, loaded. Guilt sits on your chest like a rock, it crushes you; it does not allow you to dance. How can you dance? How can guilt dance? How can guilt sing? How can guilt love? How can guilt live?
So the one who thinks he is doing something wrong is guilty, burdened, dead before death, has already entered into the grave.
You are not accidental. Existence needs you. Without you something will be missing in existence and nobody can replace it. That's what gives you dignity, that the whole existence will miss you. The stars and sun and moon, the trees and birds and earth--everything in the universe will feel a small place is vacant which cannot be filled by anybody except you.
This gives you a tremendous joy, a fulfillment that you are related to existence, and existence cares for you. Once you are clean and clear, you can see tremendous love falling on you from all dimensions.

If you have found your truth within yourself there is nothing more in this whole existence to find. Truth is functioning through you. When you open your eyes, it is truth opening his eyes. When you close your eyes, it is truth who is closing its eyes.
This is a tremendous meditation. If you can simply understand the device, you don't have to do anything; whatever you are doing is being done by truth. You are walking, it is truth; you are sleeping, it is truth resting; you are speaking, it is truth speaking; you are silent, it is truth that is silent.
This is one of the most simple meditation techniques. Slowly, slowly everything settles by this simple formula, and then there is no need for the technique.
When you are cured, you throw away the meditation, you throw away the medicine. Then you live as truth--alive, radiant, contented, blissful, a song unto yourself. Your whole life becomes a prayer without any words, or better to say a prayerfulness, a grace, a beauty which does not belong to our mundane world, a ray of light coming from the beyond into the darkness of our world.
Creativity is the quality that you bring to the activity that you are doing. It is an attitude, an inner approach--how you look at things....
Not everybody can be a painter--and there is no need also. If everybody is a painter the world will be very ugly; it will be difficult to live. And not everybody can be a dancer, and there is no need. But everybody can be creative.
Whatsoever you do, if you do it joyfully, if you do it lovingly, if your act of doing is not purely economical, then it is creative. If you have something growing out of it within you, if it gives you growth, it is spiritual, it is creative, it is divine. You become more divine as you become more creative.
All the religions of the world have said God is the creator. I don't know whether he is the creator or not, but one thing I know: the more creative you become, the more godly you become.
When your creativity comes to a climax, when your whole life becomes creative, you live in God. So he must be the creator because people who have been creative have been closest to him. Love what you do. Be meditative while you are doing it--whatsoever it is!
Buddha has chosen one of the really very potential words--shunyata. The English word, the English equivalent, "nothingness", is not such a beautiful word. That's why I would like to make it "no-thingness"--because the nothing is not just nothing, it is all. It is vibrant with all possibilities. It is potential, absolute potential. It is unmanifest yet, but it contains all. In the beginning is nature, in the end is nature, so why in the middle do you make so much fuss? Why, in the middle, becoming so worried, so anxious, so ambitious--why create such despair? Nothingness to nothingness is the whole journey.
Mind can never be intelligent--only no-mind is intelligent. Only no-mind is original and radical. Only no-mind is revolutionary--revolution in action.
This mind gives you a sort of stupor. Burdened by the memories of the past, burdened by the projections of the future, you go on living--at the minimum. You don't live at the maximum. Your flame remains very dim.
Once you start dropping thoughts, the dust that you have collected in the past, the flame arises--clean, clear, alive, young. Your whole life becomes a flame, and a flame without any smoke. That is what awareness is.
When you are alone you are not alone, you are simply lonely--and there is a tremendous difference between loneliness and aloneness. When you are lonely you are thinking of the other, you are missing the other. Loneliness is a negative state. You are feeling that it would have been better if the other was there--your friend, your wife, your mother, your beloved, your husband. It would have been good if the other was there, but the other is not. Loneliness is absence of the other.
Aloneness is the presence of oneself. Aloneness is very positive. It is a presence, overflowing presence. You are so full of presence that you can fill the whole universe with your presence and there is no need for anybody.
To transform breakdowns into breakthroughs is the whole function of a master. The psychotherapist simply patches you up. That is his function. He is not there to transform you. You need a meta-psychology, the psychology of the buddhas.
It is the greatest adventure in life to go through a breakdown consciously. It is the greatest risk because there is no guarantee that the breakdown will become a breakthrough. It does become, but these things cannot be guaranteed. Your chaos is very ancient--for many, many lives you have been in chaos. It is thick and dense. It is almost a universe in itself.
So when you enter into it with your small capacity, of course there is danger. But without facing this danger nobody has ever become integrated, nobody has ever become an individual, indivisible.
Zen, or meditation, is the method which will help you to go through the chaos, through the dark night of the soul, balanced, disciplined, alert.
The dawn is not far away, but before you can reach the dawn, the dark night has to be passed through. And as the dawn comes closer, the night will become darker.
When you open up to the ultimate, immediately it pours into you. You are no longer an ordinary human being--you have transcended. Your insight has become the insight of the whole existence. Now you are no longer separate--you have found your roots.
Otherwise, ordinarily, everybody is moving without roots, not knowing from where their heart goes on receiving energy, not knowing who goes on breathing in them, not knowing the life juice that is running inside them. It is not the body, it is not the mind--it is something transcendental to all duality, that is called bhagavat--the bhagavat in the ten directions ....
Your inner being, when it opens, first experiences two directions: the height, the depth. And then slowly, slowly, as this becomes your established situation, you start looking around, spreading into all other eight directions.
And once you have attained to the point where your height and your depth meet, then you can look around to the very circumference of the universe. Then your consciousness starts unfolding in all ten directions, but the road has been one.
A master in Zen is not simply a teacher. In all the religions there are only teachers. They teach you about subjects which you don't know, and they ask you to believe, because there is no way to bring those experiences into objective reality. Neither has the teacher known them--he has believed them; he transfers his belief to somebody else.
Zen is not a believer's world. It is not for the faithful ones; it is for those daring souls who can drop all belief, unbelief, doubt, reason, mind, and simply enter into their pure existence without boundaries. But it brings a tremendous transformation. Hence, let me say that while others are involved in philosophies, Zen is involved in metamorphosis, in a transformation. It is authentic alchemy: it changes you from base metal into gold.
But its language has to be understood, not with your reasoning and intellectual mind but with your loving heart. Or even just listening, not bothering whether it is true or not. And a moment comes suddenly that you see it, which has been eluding you your whole life. Suddenly, what Gautam Buddha called 'eighty-four thousand doors' open.
The energy of the whole has taken possession of you. You are possessed, you are no more, the whole is. This moment, as the silence penetrates in you, you can understand the significance of it, because it is the same silence that Gautam Buddha experienced. It is the same silence that Chuang Tzu or Bodhidharma or Nansen.... The taste of the silence is the same.
Time changes, the world goes on changing, but the experience of silence, the joy of it, remains the same. That is the only thing you can rely upon, the only thing that never dies. It is the only thing that you can call your very being.
This is the only distinction between the dream and the real: reality allows you to doubt, and the dream does not allow you to doubt....
To me, the capacity to doubt is one of the greatest blessings to humanity. The religions have been enemies because they have been cutting the very roots of doubt, and there is a reason why they have been doing that: because they want people to believe in certain illusions that they have been preaching....
Why have the people like Gautam Buddha been so insistent that the whole existence--except your witnessing self, except your awareness--is just ephemeral, made of the same stuff as dreams are made of. They are not saying that these trees are not there. They are not saying that these pillars are not there.
Don't misunderstand because of the word "illusion".... It has been translated as illusion, but illusion is not the right word. Illusion does not exist. Reality exists. Maya is just in between--it almost exists.
As far as day-to-day activities are concerned, it can be taken as reality. Only in the ultimate sense, from the peak of your illumination, it becomes unreal, illusory.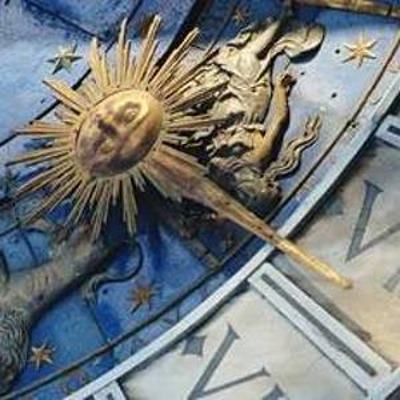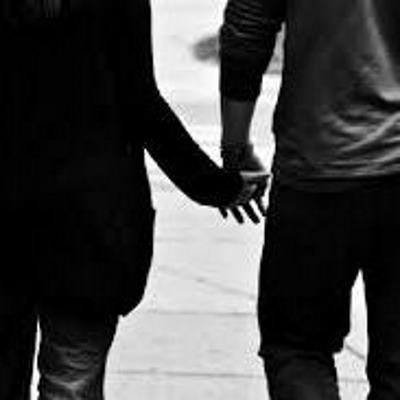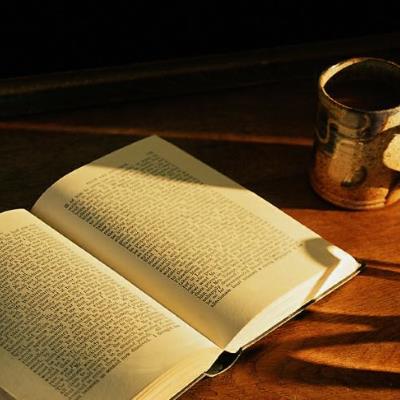 Astrological Events