Having Joy has contains a large amount of symbolism that can be seen below. By gaining an idea about Having Joy and the associations it has we gain a more intuitive insight into its meaning.
Man and his symbols
shows us great ways to use lifes symbols to understand our inherit nature and purpose.
Quotes on Having Joy
Mind can accept any boundary anywhere. But the reality is that, by its very nature, existence cannot have any boundary, because what will be beyond the boundary?--again another sky.
That's why I am saying skies upon skies are available for your flight. Don't be content easily. Those who remain content easily remain small: small are their joys, small are their ecstasies, small are their silences, small is their being. But there is no need! This smallness is your own imposition upon your freedom, upon your unlimited possibilities, upon your unlimited potential.
Have you ever seen night going? Very few people even become aware of things which are happening every day. Have you ever seen the evening coming? The midnight and its song? The sunrise and its beauty? We are behaving almost like blind people. In such a beautiful world we are living in small ponds of our own misery.
It is familiar, so even if somebody wants to pull you out, you struggle. You don't want to be pulled out of your misery, of your suffering. Otherwise there is so much joy all around, you have just to be aware of it and to become a participant, not a spectator.
Philosophy is speculation, Zen is participation. Participate in the night leaving, participate in the evening coming, participate in the stars and participate in the clouds; make participation your lifestyle and the whole existence becomes such a joy, such an ecstasy. You could not have dreamed of a better universe.
Watch the waves in the ocean. The higher the wave goes, the deeper is the wake that follows it. One moment you are the wave, another moment you are the hollow wake that follows. Enjoy both--don't get addicted to one. Don't say: I would always like to be on the peak. It is not possible.
Simply see the fact: it is not possible. It has never happened and it will never happen. It is simply impossible--not in the nature of things. Then what to do? Enjoy the peak while it lasts and then enjoy the valley when it comes. What is wrong with the valley? What is wrong with being low? It is a relaxation. A peak is an excitement, and nobody can exist continuously in an excitement.
Life is a continuity always and always. There is no final destination it is going towards. Just the pilgrimage, just the journey in itself is life, not reaching to some point, no goal--just dancing and being in pilgrimage, moving joyously, without bothering about any destination.
What will you do by getting to a destination? Nobody has asked this, because everybody is trying to have some destination in life. But the implications... If you really reach the destination of life, then what? Then you will look very embarrassed. Nowhere to go...you have reached to the final destination--and in the journey you have lost everything. You had to lose everything.
So standing naked at the final destination, you will look all around like an idiot: what was the point? You were hurrying so hard, and you were worrying so hard, and this is the outcome.
As you move above to the fourth center--that is the heart--your whole life becomes a sharing of love. The third center has created the abundance of love. By reaching to the third center in meditation, you have become so overflowing with love, with compassion, and you want to share. It happens at the fourth center--the heart. That's why even in the ordinary world people think love comes out of the heart. For them it is just hearsay, they have heard it; they don't know it because they have never reached to their heart.
But the meditator finally reaches to the heart. As he has reached to the center of his being--the third center--suddenly an explosion of love and compassion and joy and blissfulness and benediction has arisen in him with such a force that it hits his heart and opens the heart. The heart is just in the middle of all your seven centers--three centers below, three centers above. You have come exactly to the middle.
First meditate, be blissful, then much love will happen of its own accord. Then being with others is beautiful and being alone is also beautiful. Then it is simple, too. You don't depend on others and you don't make others dependent on you. Then it is always a friendship, a friendliness. It never becomes a relationship, it is always a relatedness.
You relate, but you don't create a marriage. Marriage is out of fear, relatedness is out of love. You relate; as long as things are moving beautifully, you share. And if you see that the moment has come to depart because your paths separate at this crossroad, you say good-bye with great gratitude for all that the other has been to you, for all the joys and all the pleasures and all the beautiful moments that you have shared with the other. With no misery, with no pain, you simply separate.
Life is a moment to celebrate, to enjoy. Make it fun, a celebration, and then you will enter the temple. The temple is not for the long-faced, it has never been for them.
Look at life--do you see sadness anywhere? Have you ever seen a tree depressed? Have you seen a bird anxiety-ridden? Have you seen an animal neurotic?
No, life is not like that, not at all. Only man has gone wrong somewhere, and he has gone wrong somewhere because he thinks himself to be very wise, very clever. Your cleverness is your disease. Don't be too wise.
Always remember to stop; don't go to the extreme. A little foolishness and a little wisdom is good, and the right combination makes you a buddha.
Turning inwards is not a turning at all. Going inwards is not a going at all. Turning inwards simply means that you have been running after this desire and that, and you have been running and running and you have been coming again and again to frustration.
That each desire brings misery, that there is no fulfillment through desire. That you never reach anywhere, that contentment is impossible.
Seeing this truth, that running after desires takes you nowhere, you stop. Not that you make any effort to stop. If you make any effort to stop it is again running, in a subtle way. You are still desiring--maybe now it is desirelessness that you desire. If you are making an effort to go in, you are still going out. Any effort can only take you out, outwards.
All journeys are outward journeys, there is no inward journey. How can you journey inwards? You are already there, there is no point in going. When going stops, journeying disappears; when desiring is no more clouding your mind, you are in. This is called turning in. But it is not a turning at all, it is simply not going out.
Don't be clever, otherwise you will remain the same, you will not change. Half-techniques on the path of love and half-techniques on the path of meditation will create much confusion in you. They will not help....
But to ask for help is against the ego, so you try to compromise. This compromise will be more dangerous, it will confuse you more because, made out of confusion, it will create more confusion. So try to understand why you hanker for compromise. Sooner or later you will be able to understand that compromise is not going to help. And compromise may be a way of not going in either direction, or it may be just a repression of your confusion. It will assert itself.
Never repress anything, be clear-cut about your situation. And if you are confused, remember that you are confused. This will be the first clear-cut thing about you: that you are confused. You have started on the journey.
Sometimes it happens that you become one, in some rare moment. Watch the ocean, the tremendous wildness of it--and suddenly you forget your split, your schizophrenia; you relax. Or, moving in the Himalayas, seeing the virgin snow on the Himalayan peaks, suddenly a coolness surrounds you and you need not be false because there is no other human being to be false to. You fall together. Or, listening to beautiful music, you fall together.
Whenever, in whatsoever situation, you become one, a peace, a happiness, a bliss, surrounds you, arises in you. You feel fulfilled.
There is no need to wait for these moments--these moments can become your natural life. These extraordinary moments can become ordinary moments - that is the whole effort of Zen. You can live an extraordinary life in a very ordinary life: cutting wood, chopping wood, carrying water from the well, you can be tremendously at ease with yourself. Cleaning the floor, cooking food, washing the clothes, you can be perfectly at ease--because the whole question is of you doing your action totally, enjoying, delighting in it.
When thousands and thousands of people around the earth are celebrating, singing, dancing, ecstatic, drunk with the divine, there is no possibility of any global suicide. With such festivity and with such laughter, with such sanity and health, with such naturalness and spontaneity, how can there be a war?...
Life has been given to you to create, and to rejoice, and to celebrate. When you cry and weep, when you are miserable, you are alone. When you celebrate, the whole existence participates with you.
Only in celebration do we meet the ultimate, the eternal. Only in celebration do we go beyond the circle of birth and death.
Meditation is a kind of medicine--its use is only for the time being. Once you have learned the quality, then you need not do any particular meditation, then the meditation has to spread all over your life. Walking is Zen, sitting is Zen. Then what will be the quality? Watchfully, alert, joyously, unmotivated, centered, loving, flowing, one walks. And the walking is sauntering. Loving, alert, watchful, one sits, unmotivated--not sitting for anything in particular, just enjoying how beautiful just sitting doing nothing is, how relaxing, how restful.....
After a long walk, you sit under a tree and the breeze comes and cools you. Each moment one has to be at ease with oneself--not trying to improve, not cultivating anything, not practicing anything. Walking is Zen, sitting is Zen, Talking or silent, moving, unmoving, The essence is at ease. The essence is at ease: that is the keyword. The essence is at ease: that is the key statement. Do whatsoever you are doing, but at the deepest core remain at ease, cool, calm, centered.
We are miserable because we are too much in the self. What does it mean when I say we are too much in the self? And what exactly happens when we are too much in the self?
Either you can be in existence or you can be in the self--both are not possible together. To be in the self means to be apart, to be separate. To be in the self means to become an island. To be in the self means to draw a boundary line around you. To be in the self means to make a distinction between 'this I am' and 'that I am not'.
The definition, the boundary, between "I" and "not I" is what the self is--the self isolates. And it makes you frozen--you are no longer flowing.
If you are flowing the self cannot exist. Hence people have become almost like ice-cubes. They don't have any warmth, they don't have any love--love is warmth and they are afraid of love. If warmth comes to them they will start melting and the boundaries will disappear. In love the boundaries disappear; in joy also the boundaries disappear, because joy is not cold.
This moment!...this herenow...is forgotten when you start thinking in terms of achieving something. When the achieving mind arises, you lose contact with the paradise you are in. This is one of the most liberating approaches: it liberates you right now! Forget all about sin and forget all about saintliness; both are stupid. Both together have destroyed all the joys of humanity.
The sinner is feeling guilty, hence his joy is lost. How can you enjoy life if you are continuously feeling guilty? if you are continuously going to the church to confess that you have done this wrong and that wrong? And wrong and wrong and wrong...your whole life seems to be made of sins.
How can you live joyously? It becomes impossible to delight in life. You become heavy, loaded. Guilt sits on your chest like a rock, it crushes you; it does not allow you to dance. How can you dance? How can guilt dance? How can guilt sing? How can guilt love? How can guilt live?
So the one who thinks he is doing something wrong is guilty, burdened, dead before death, has already entered into the grave.
You are not accidental. Existence needs you. Without you something will be missing in existence and nobody can replace it. That's what gives you dignity, that the whole existence will miss you. The stars and sun and moon, the trees and birds and earth--everything in the universe will feel a small place is vacant which cannot be filled by anybody except you.
This gives you a tremendous joy, a fulfillment that you are related to existence, and existence cares for you. Once you are clean and clear, you can see tremendous love falling on you from all dimensions.
Creativity is the quality that you bring to the activity that you are doing. It is an attitude, an inner approach--how you look at things....
Not everybody can be a painter--and there is no need also. If everybody is a painter the world will be very ugly; it will be difficult to live. And not everybody can be a dancer, and there is no need. But everybody can be creative.
Whatsoever you do, if you do it joyfully, if you do it lovingly, if your act of doing is not purely economical, then it is creative. If you have something growing out of it within you, if it gives you growth, it is spiritual, it is creative, it is divine. You become more divine as you become more creative.
All the religions of the world have said God is the creator. I don't know whether he is the creator or not, but one thing I know: the more creative you become, the more godly you become.
When your creativity comes to a climax, when your whole life becomes creative, you live in God. So he must be the creator because people who have been creative have been closest to him. Love what you do. Be meditative while you are doing it--whatsoever it is!
Buddha has chosen one of the really very potential words--shunyata. The English word, the English equivalent, "nothingness", is not such a beautiful word. That's why I would like to make it "no-thingness"--because the nothing is not just nothing, it is all. It is vibrant with all possibilities. It is potential, absolute potential. It is unmanifest yet, but it contains all. In the beginning is nature, in the end is nature, so why in the middle do you make so much fuss? Why, in the middle, becoming so worried, so anxious, so ambitious--why create such despair? Nothingness to nothingness is the whole journey.
These three things are to be taken note of: the lowest love is sex--it is physical--and the highest refinement of love is compassion. Sex is below love, compassion is above love; love is exactly in the middle.
Very few people know what love is. Ninety-nine percent of people, unfortunately, think sexuality is love--it is not. Sexuality is very animal; it certainly has the potential of growing into love, but it is not actual love, only a potential....
If you become aware and alert, meditative, then sex can be transformed into love. And if your meditativeness becomes total, absolute, love can be transformed into compassion. Sex is the seed, love is the flower, compassion is the fragrance.
Buddha has defined compassion as 'love plus meditation'. When your love is not just a desire for the other, when your love is not only a need, when your love is a sharing, when your love is not that of a beggar but an emperor, when your love is not asking for something in return but is ready only to give--to give for the sheer joy of giving--then add meditation to it and the pure fragrance is released.
That is compassion; compassion is the highest phenomenon.
The seed cannot know what is going to happen, the seed has never known the flower. And the seed cannot even believe that he has the potentiality to become a beautiful flower. Long is the journey, and it is always safer not to go on that journey because unknown is the path, nothing is guaranteed.
Nothing can be guaranteed. Thousand and one are the hazards of the journey, many are the pitfalls--and the seed is secure, hidden inside a hard core. But the seed tries, it makes an effort; it drops the hard shell which is its security, it starts moving.
Immediately the fight starts: the struggle with the soil, with the stones, with the rocks. And the seed was very hard and the sprout will be very, very soft and dangers will be many. There was no danger for the seed, the seed could have survived for millennia, but for the sprout many are the dangers. But the sprout starts towards the unknown, towards the sun, towards the source of light, not knowing where, not knowing why.
Great is the cross to be carried, but a dream possesses the seed and the seed moves. The same is the path for man. It is arduous. Much courage will be needed.
The energy of the whole has taken possession of you. You are possessed, you are no more, the whole is. This moment, as the silence penetrates in you, you can understand the significance of it, because it is the same silence that Gautam Buddha experienced. It is the same silence that Chuang Tzu or Bodhidharma or Nansen.... The taste of the silence is the same.
Time changes, the world goes on changing, but the experience of silence, the joy of it, remains the same. That is the only thing you can rely upon, the only thing that never dies. It is the only thing that you can call your very being.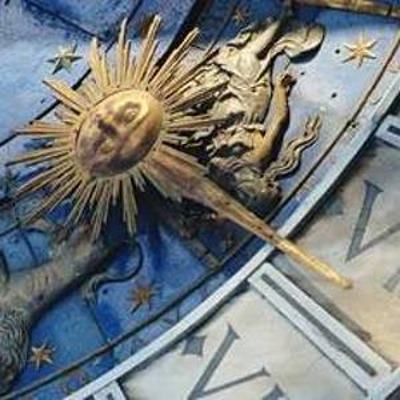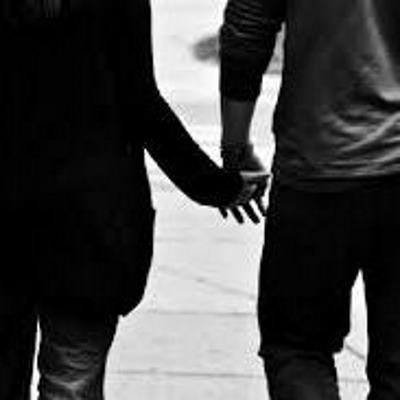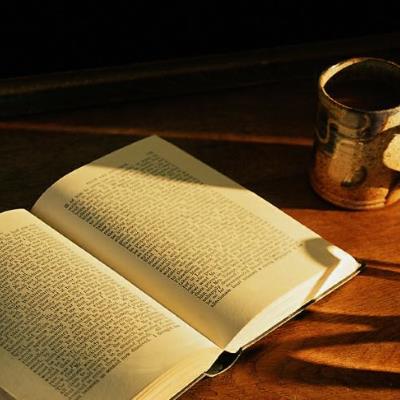 Astrological Events