Self has contains a large amount of symbolism that can be seen below. By gaining an idea about Self and the associations it has we gain a more intuitive insight into its meaning.
Man and his symbols
shows us great ways to use lifes symbols to understand our inherit nature and purpose.
Quotes on Self
Your children are not your children. They are the sons and daughters of Life's longing for itself. They came through you but not from you and though they are with you yet they belong not to you.
No one can find inner peace except by working, not in a self- centered way, but for the whole human family.
He who knows others is wise; he who knows himself is enlightened.
If you want to lead them you must place yourself behind them.
When you accept yourself, the whole world accepts you.
Space flights are merely an escape, a fleeing away from oneself, because it is easier to go to Mars or to the moon than it is to penetrate one's own being.
Life is a continuity always and always. There is no final destination it is going towards. Just the pilgrimage, just the journey in itself is life, not reaching to some point, no goal--just dancing and being in pilgrimage, moving joyously, without bothering about any destination.
What will you do by getting to a destination? Nobody has asked this, because everybody is trying to have some destination in life. But the implications... If you really reach the destination of life, then what? Then you will look very embarrassed. Nowhere to go...you have reached to the final destination--and in the journey you have lost everything. You had to lose everything.
So standing naked at the final destination, you will look all around like an idiot: what was the point? You were hurrying so hard, and you were worrying so hard, and this is the outcome.
A man who lives through conscience becomes hard. A man who lives through consciousness remains soft. Why?--because a man who has some ideas about how to live, naturally becomes hard. He has continuously to carry his character around himself. That character is like an armor; his protection, his security; his whole life is invested in that character. And he always reacts to situations through the character, not directly.
If you ask him a question, his answer is ready-made. That is the sign of a hard person--he is dull, stupid, mechanical. He may be a good computer, but he is not a man. You do something and he reacts in a well- established way. His reaction is predictable; he is a robot.
The real man acts spontaneously. If you ask him a question, your question gets a response, not a reaction. He opens his heart to your question, exposes himself to your question, responds to it....
There are two types of creators in the world. One type of creator works with objects - a poet, a painter, they work with objects, they create things. The other type of creator, the mystic, creates himself. He doesn't work with objects, he works with the subject; he works on himself, his own being. And he is the real creator, the real poet, because he makes himself into a masterpiece.
You are carrying a masterpiece hidden within you, but you are standing in the way. Just move aside, then the masterpiece will be revealed. Everyone is a masterpiece, because God never gives birth to anything less than that. Everyone carries that masterpiece hidden for many lives, no knowing who they are and just trying on the surface to become someone.
Drop the idea of becoming someone, because you are already a masterpiece. You cannot be improved. You have only to come to it, to know it, to realize it. God himself has created you; you cannot be improved.
When I say "become water" I mean become a flow; don't remain stagnant. Move, and move like water. Lao Tzu says: The way of the Tao is a watercourse way. It moves like water. What is the movement of water? or of a river?
The movement has a few beautiful things about it. One, it always moves towards the depth, it always searches for the lowest ground. It is non-ambitious; it never hankers to be the first, it wants to be the last. Remember, Jesus says: Those who are the last here will be the first in my kingdom of God.
He is talking about the watercourse way of Tao--not mentioning it, but talking about it. Be the last, be non-ambitious. Ambition means going uphill. Water goes down, it searches for the lowest ground, it wants to be a nonentity. It does not want to declare itself unique, exceptional, extraordinary. It has no ego idea.
Life is a moment to celebrate, to enjoy. Make it fun, a celebration, and then you will enter the temple. The temple is not for the long-faced, it has never been for them.
Look at life--do you see sadness anywhere? Have you ever seen a tree depressed? Have you seen a bird anxiety-ridden? Have you seen an animal neurotic?
No, life is not like that, not at all. Only man has gone wrong somewhere, and he has gone wrong somewhere because he thinks himself to be very wise, very clever. Your cleverness is your disease. Don't be too wise.
Always remember to stop; don't go to the extreme. A little foolishness and a little wisdom is good, and the right combination makes you a buddha.
This has been said again and again, down through the ages. All the religious people have been saying this: "We come alone into this world, we go alone." All togetherness is illusory. The very idea of togetherness arises because we are alone, and the aloneness hurts. We want to drown our aloneness in relationship....

That's why we become so much involved in love. Try to see the point. Ordinarily you think you have fallen in love with a woman or with a man because she is beautiful, he is beautiful. That is not the truth.

The truth is just the opposite: you have fallen in love because you cannot be alone. You were going to fall. You were going to avoid yourself somehow or other. And there are people who don't fall in love with women or men--then they fall in love with money. They start moving into money or into a power trip, they become politicians. That too is avoiding your aloneness.

If you watch man, if you watch yourself deeply, you will be surprised--all your activities can be reduced to one single source. The source is that you are afraid of your aloneness. Everything else is just an excuse. The real cause is that you find yourself very alone.
When you are lazy, it is a negative taste: you simply feel that you have no energy, you simply feel dull; you simply feel sleepy, you simply feel dead.
When you are in a state of non-doing then you are full of energy--it is a very positive taste. You have full energy, overflowing. You are radiant, bubbling, vibrating, You are not sleepy, you are perfectly aware. You are not dead--you are tremendously alive....
There is a possibility the mind can deceive you: it can rationalize laziness as non-doing. It can say, "I have become a Zen master," or, "I believe in Tao"--but you are not deceiving anybody else. You will be deceiving only yourself. So be alert.
Listening is one of the basic secrets of entering into the temple of God. Listening means passivity. Listening means forgetting yourself completely--only then can you listen. When you listen attentively to somebody, you forget yourself. If you cannot forget yourself, you never listen. If you are too self-conscious about yourself, you simply pretend that you are listening--you don't listen. You may nod your head; you may sometimes say yes and no--but you are not listening.
When you listen you become just a passage, a passivity, a receptivity, a womb: you become feminine. And to arrive one has to become feminine. You cannot reach God as aggressive invaders, conquerors. You can reach God only...or it will be better to say; God can reach you only when you are receptive, a feminine receptivity. When you become yin, a receptivity, the door is open. And you wait. Listening is the art for becoming passive.
The distinction between the grasses and the blossoms is the same as between you not knowing that you are a buddha, and the moment you know that you are a buddha. In fact, there is no way to be otherwise. Buddha is completely blossomed, fully opened. His lotuses, his petals, have come to a completion....
Certainly, to be full of spring yourself is far more beautiful than the autumn dew falling on the lotus leaves. That is one of the most beautiful things to watch: when autumn dew falls on the lotus leaves and shine in the morning sun like real pearls. But of course it is a momentary experience. As the sun rises, the autumn dew starts evaporating....
This temporary beauty cannot be compared, certainly, with an eternal spring in your being. You look back as far as you can and it has always been there. You look forward as much as you can, and you will be surprised: it is your very being. Wherever you are it will be there, and the flowers will continue to shower on you. This is spiritual spring.
So you are feeling yourself an outsider. This is good. This is the transitory period. Now you have to be alert not to fill yourself with pain and misery. Now that God is no longer there, who is going to console you? You don't need any consolation. Humanity has come of age. Be a man, be a woman, and stand on your own feet....
The only way to be connected with existence is to go inwards, because there at the center you are still connected. You have been disconnected physically from your mother. That disconnection was absolutely necessary to make you an individual in your own right. But you are not disconnected from the universe. Your connection with the universe is of consciousness. You cannot see it, so you have to go deep down with great awareness, watchfulness, witnessing, and you will find the connection. The buddha is the connection!
Don't be clever, otherwise you will remain the same, you will not change. Half-techniques on the path of love and half-techniques on the path of meditation will create much confusion in you. They will not help....
But to ask for help is against the ego, so you try to compromise. This compromise will be more dangerous, it will confuse you more because, made out of confusion, it will create more confusion. So try to understand why you hanker for compromise. Sooner or later you will be able to understand that compromise is not going to help. And compromise may be a way of not going in either direction, or it may be just a repression of your confusion. It will assert itself.
Never repress anything, be clear-cut about your situation. And if you are confused, remember that you are confused. This will be the first clear-cut thing about you: that you are confused. You have started on the journey.
Sometimes it happens that you become one, in some rare moment. Watch the ocean, the tremendous wildness of it--and suddenly you forget your split, your schizophrenia; you relax. Or, moving in the Himalayas, seeing the virgin snow on the Himalayan peaks, suddenly a coolness surrounds you and you need not be false because there is no other human being to be false to. You fall together. Or, listening to beautiful music, you fall together.
Whenever, in whatsoever situation, you become one, a peace, a happiness, a bliss, surrounds you, arises in you. You feel fulfilled.
There is no need to wait for these moments--these moments can become your natural life. These extraordinary moments can become ordinary moments - that is the whole effort of Zen. You can live an extraordinary life in a very ordinary life: cutting wood, chopping wood, carrying water from the well, you can be tremendously at ease with yourself. Cleaning the floor, cooking food, washing the clothes, you can be perfectly at ease--because the whole question is of you doing your action totally, enjoying, delighting in it.
Only if your meditation has brought you a light that shines in every night will even death not be a death to you but a door to the divine. With the light in your heart, death itself is transformed into a door, and you enter into the universal spirit; you become one with the ocean.
And unless you know the oceanic experience, you have lived in vain. Now is always the time, and the fruit is always ripe. You just need to gather courage to enter into your inner forest. The fruit is always ripe and the time is always the right time. There is no such thing as wrong time.
Meditation is a kind of medicine--its use is only for the time being. Once you have learned the quality, then you need not do any particular meditation, then the meditation has to spread all over your life. Walking is Zen, sitting is Zen. Then what will be the quality? Watchfully, alert, joyously, unmotivated, centered, loving, flowing, one walks. And the walking is sauntering. Loving, alert, watchful, one sits, unmotivated--not sitting for anything in particular, just enjoying how beautiful just sitting doing nothing is, how relaxing, how restful.....
After a long walk, you sit under a tree and the breeze comes and cools you. Each moment one has to be at ease with oneself--not trying to improve, not cultivating anything, not practicing anything. Walking is Zen, sitting is Zen, Talking or silent, moving, unmoving, The essence is at ease. The essence is at ease: that is the keyword. The essence is at ease: that is the key statement. Do whatsoever you are doing, but at the deepest core remain at ease, cool, calm, centered.
In the East people have condemned the body, condemned matter, called matter "illusory," maya--it does not really exist, it only appears to exist; it is made of the same stuff as dreams are made of. They denied the world, and that is the reason for the East remaining poor, sick, in starvation.
Half of humanity has been accepting the inner world but denying the outer world. The other half of humanity has been accepting the material world and denying the inner world. Both are half, and no man who is half can be contented.
You have to be whole: rich in the body, rich in science; rich in meditation, rich in consciousness. Only a whole person is a holy person, according to me. I want Zorba and Buddha to meet together. Zorba alone is hollow. His dance has not an eternal significance, it is momentary pleasure. Soon he will be tired of it.
Unless you have inexhaustible sources, available to you from the cosmos itself...unless you become existential, you cannot become whole. This is my contribution to humanity: the whole person.
We come from the unknown and we go on moving into the unknown. We will come again; we have been here thousands of times, and we will be here thousands of times.
Our essential being is immortal but our body, our embodiment, is mortal. Our frame in which we are, our houses, the body, the mind, they are made of material things. They will get tired, they will get old, they will die. But your consciousness, for which Bodhidharma uses the word 'no-mind'--Gautam Buddha has also used the word 'no-mind'--is something beyond body and mind, something beyond everything; that no-mind is eternal. It comes into expression, and goes again into the unknown.

This movement from the unknown to the known, and from the known to the unknown, continues for eternity, unless somebody becomes enlightened. Then that is his last life; then this flower will not come back again. This flower that has become aware of itself need not come back to life because life is nothing but a school in which to learn. He has learned the lesson, he is now beyond delusions. He will move from the known for the first time not into the unknown, but into the unknowable.
We are miserable because we are too much in the self. What does it mean when I say we are too much in the self? And what exactly happens when we are too much in the self?
Either you can be in existence or you can be in the self--both are not possible together. To be in the self means to be apart, to be separate. To be in the self means to become an island. To be in the self means to draw a boundary line around you. To be in the self means to make a distinction between 'this I am' and 'that I am not'.
The definition, the boundary, between "I" and "not I" is what the self is--the self isolates. And it makes you frozen--you are no longer flowing.
If you are flowing the self cannot exist. Hence people have become almost like ice-cubes. They don't have any warmth, they don't have any love--love is warmth and they are afraid of love. If warmth comes to them they will start melting and the boundaries will disappear. In love the boundaries disappear; in joy also the boundaries disappear, because joy is not cold.
Comparison brings inferiority, superiority. When you don't compare, all inferiority, all superiority, disappears. Then you are, you are simply there. A small bush or a big high tree--it doesn't matter; you are yourself. You are needed.
A grass leaf is needed as much as the biggest star. Without the grass leaf God will be less than he is. This sound of the cuckoo is needed as much as any Buddha; the world will be less, will be less rich if this cuckoo disappears.
Just look around. All is needed, and everything fits together. It is an organic unity: nobody is higher and nobody is lower, nobody superior, nobody inferior. Everybody is incomparably unique.
Anybody who can be a good pretender, a hypocrite, will become your leader politically, will become your priest religiously. All that he needs is hypocrisy, all that he needs is cunningness, all that he needs is a facade to hide behind.
Your politicians live double lives, your priests live double lives--one from the front door, the other from the back door. And the back-door life is their real life. Those front-door smiles are just false, those faces looking so innocent are just cultivated.
If you want to see the reality of the politician you will have to see him from his back door. There he is in his nudity, as he is, and so is the priest.
These two kinds of cunning people have dominated humanity. And they found out very early on that if you want to dominate humanity, make it weak, make it feel guilty, make it feel unworthy. Destroy its dignity, take all glory away from it, humiliate it. And they have found such subtle ways of humiliation that they don't come in the picture at all; they leave it to you to humiliate yourself, to destroy yourself. They have taught you a kind of slow suicide.
.

If you have found your truth within yourself there is nothing more in this whole existence to find. Truth is functioning through you. When you open your eyes, it is truth opening his eyes. When you close your eyes, it is truth who is closing its eyes.
This is a tremendous meditation. If you can simply understand the device, you don't have to do anything; whatever you are doing is being done by truth. You are walking, it is truth; you are sleeping, it is truth resting; you are speaking, it is truth speaking; you are silent, it is truth that is silent.
This is one of the most simple meditation techniques. Slowly, slowly everything settles by this simple formula, and then there is no need for the technique.
When you are cured, you throw away the meditation, you throw away the medicine. Then you live as truth--alive, radiant, contented, blissful, a song unto yourself. Your whole life becomes a prayer without any words, or better to say a prayerfulness, a grace, a beauty which does not belong to our mundane world, a ray of light coming from the beyond into the darkness of our world.
When you are alone you are not alone, you are simply lonely--and there is a tremendous difference between loneliness and aloneness. When you are lonely you are thinking of the other, you are missing the other. Loneliness is a negative state. You are feeling that it would have been better if the other was there--your friend, your wife, your mother, your beloved, your husband. It would have been good if the other was there, but the other is not. Loneliness is absence of the other.
Aloneness is the presence of oneself. Aloneness is very positive. It is a presence, overflowing presence. You are so full of presence that you can fill the whole universe with your presence and there is no need for anybody.
Life repeats itself mindlessly--unless you become mindful, it will go on repeating like a wheel. That's why Buddhists call it the wheel of life and death--the wheel of time. It moves like a wheel: birth is followed by death, death is followed by birth; love is followed by hate, hate is followed by love; success is followed by failure, failure is followed by success. Just see! If you can watch just for a few days, you will see a pattern emerging, a wheel pattern.
One day, a fine morning, you are feeling so good and so happy, and another day you are so dull, so dead that you start thinking of committing suicide. And just the other day you were so full of life, so blissful that you were feeling thankful to God that you were in a mood of deep gratefulness, and today there is great complaint and you don't see the point why one should go on living....
And it goes on and on, but you don't see the pattern. Once you see the pattern, you can get out of it.
To transform breakdowns into breakthroughs is the whole function of a master. The psychotherapist simply patches you up. That is his function. He is not there to transform you. You need a meta-psychology, the psychology of the buddhas.
It is the greatest adventure in life to go through a breakdown consciously. It is the greatest risk because there is no guarantee that the breakdown will become a breakthrough. It does become, but these things cannot be guaranteed. Your chaos is very ancient--for many, many lives you have been in chaos. It is thick and dense. It is almost a universe in itself.
So when you enter into it with your small capacity, of course there is danger. But without facing this danger nobody has ever become integrated, nobody has ever become an individual, indivisible.
Zen, or meditation, is the method which will help you to go through the chaos, through the dark night of the soul, balanced, disciplined, alert.
The dawn is not far away, but before you can reach the dawn, the dark night has to be passed through. And as the dawn comes closer, the night will become darker.
Unless you drop your personality you will not be able to find your individuality. Individuality is given by existence; personality is imposed by the society. Personality is social convenience.
Society cannot tolerate individuality, because individuality will not follow like a sheep. Individuality has the quality of the lion; the lion moves alone. The sheep are always in the crowd, hoping that being in the crowd will feel cozy. Being in the crowd one feels more protected, secure. If somebody attacks, there is every possibility in a crowd to save yourself. But alone?--only the lions move alone.
And every one of you is born a lion, but the society goes on conditioning you, programming your mind as a sheep. It gives you a personality, a cozy personality, nice, very convenient, very obedient.
Society wants slaves, not people who are absolutely dedicated to freedom. Society wants slaves because all the vested interests want obedience.
This is the only distinction between the dream and the real: reality allows you to doubt, and the dream does not allow you to doubt....
To me, the capacity to doubt is one of the greatest blessings to humanity. The religions have been enemies because they have been cutting the very roots of doubt, and there is a reason why they have been doing that: because they want people to believe in certain illusions that they have been preaching....
Why have the people like Gautam Buddha been so insistent that the whole existence--except your witnessing self, except your awareness--is just ephemeral, made of the same stuff as dreams are made of. They are not saying that these trees are not there. They are not saying that these pillars are not there.
Don't misunderstand because of the word "illusion".... It has been translated as illusion, but illusion is not the right word. Illusion does not exist. Reality exists. Maya is just in between--it almost exists.
As far as day-to-day activities are concerned, it can be taken as reality. Only in the ultimate sense, from the peak of your illumination, it becomes unreal, illusory.
Nothing is impossible, the word itself says 'I'm possible'!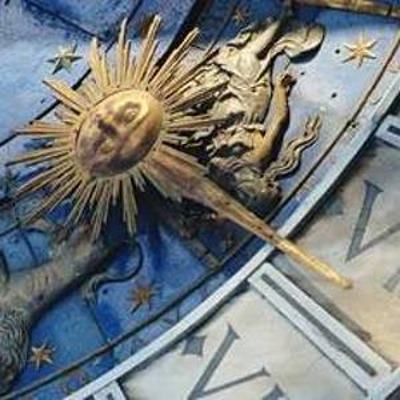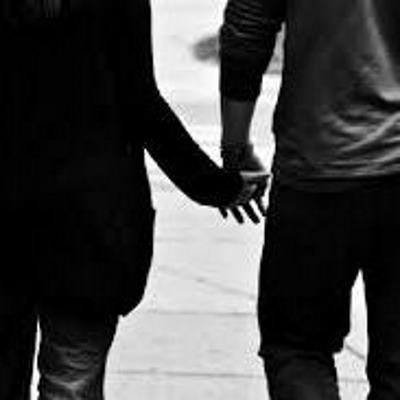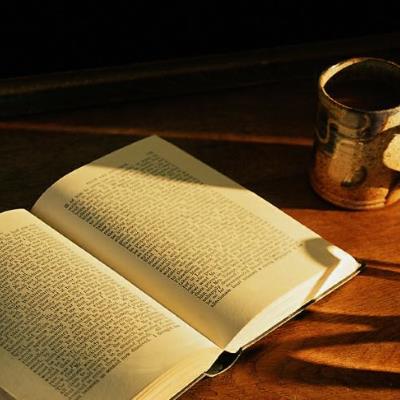 Astrological Events