Together has contains a large amount of symbolism that can be seen below. By gaining an idea about Together and the associations it has we gain a more intuitive insight into its meaning.
Man and his symbols
shows us great ways to use lifes symbols to understand our inherit nature and purpose.
Quotes on Together
This has been said again and again, down through the ages. All the religious people have been saying this: "We come alone into this world, we go alone." All togetherness is illusory. The very idea of togetherness arises because we are alone, and the aloneness hurts. We want to drown our aloneness in relationship....

That's why we become so much involved in love. Try to see the point. Ordinarily you think you have fallen in love with a woman or with a man because she is beautiful, he is beautiful. That is not the truth.

The truth is just the opposite: you have fallen in love because you cannot be alone. You were going to fall. You were going to avoid yourself somehow or other. And there are people who don't fall in love with women or men--then they fall in love with money. They start moving into money or into a power trip, they become politicians. That too is avoiding your aloneness.

If you watch man, if you watch yourself deeply, you will be surprised--all your activities can be reduced to one single source. The source is that you are afraid of your aloneness. Everything else is just an excuse. The real cause is that you find yourself very alone.
Sometimes it happens that you become one, in some rare moment. Watch the ocean, the tremendous wildness of it--and suddenly you forget your split, your schizophrenia; you relax. Or, moving in the Himalayas, seeing the virgin snow on the Himalayan peaks, suddenly a coolness surrounds you and you need not be false because there is no other human being to be false to. You fall together. Or, listening to beautiful music, you fall together.
Whenever, in whatsoever situation, you become one, a peace, a happiness, a bliss, surrounds you, arises in you. You feel fulfilled.
There is no need to wait for these moments--these moments can become your natural life. These extraordinary moments can become ordinary moments - that is the whole effort of Zen. You can live an extraordinary life in a very ordinary life: cutting wood, chopping wood, carrying water from the well, you can be tremendously at ease with yourself. Cleaning the floor, cooking food, washing the clothes, you can be perfectly at ease--because the whole question is of you doing your action totally, enjoying, delighting in it.
In the East people have condemned the body, condemned matter, called matter "illusory," maya--it does not really exist, it only appears to exist; it is made of the same stuff as dreams are made of. They denied the world, and that is the reason for the East remaining poor, sick, in starvation.
Half of humanity has been accepting the inner world but denying the outer world. The other half of humanity has been accepting the material world and denying the inner world. Both are half, and no man who is half can be contented.
You have to be whole: rich in the body, rich in science; rich in meditation, rich in consciousness. Only a whole person is a holy person, according to me. I want Zorba and Buddha to meet together. Zorba alone is hollow. His dance has not an eternal significance, it is momentary pleasure. Soon he will be tired of it.
Unless you have inexhaustible sources, available to you from the cosmos itself...unless you become existential, you cannot become whole. This is my contribution to humanity: the whole person.
We are miserable because we are too much in the self. What does it mean when I say we are too much in the self? And what exactly happens when we are too much in the self?
Either you can be in existence or you can be in the self--both are not possible together. To be in the self means to be apart, to be separate. To be in the self means to become an island. To be in the self means to draw a boundary line around you. To be in the self means to make a distinction between 'this I am' and 'that I am not'.
The definition, the boundary, between "I" and "not I" is what the self is--the self isolates. And it makes you frozen--you are no longer flowing.
If you are flowing the self cannot exist. Hence people have become almost like ice-cubes. They don't have any warmth, they don't have any love--love is warmth and they are afraid of love. If warmth comes to them they will start melting and the boundaries will disappear. In love the boundaries disappear; in joy also the boundaries disappear, because joy is not cold.
Comparison brings inferiority, superiority. When you don't compare, all inferiority, all superiority, disappears. Then you are, you are simply there. A small bush or a big high tree--it doesn't matter; you are yourself. You are needed.
A grass leaf is needed as much as the biggest star. Without the grass leaf God will be less than he is. This sound of the cuckoo is needed as much as any Buddha; the world will be less, will be less rich if this cuckoo disappears.
Just look around. All is needed, and everything fits together. It is an organic unity: nobody is higher and nobody is lower, nobody superior, nobody inferior. Everybody is incomparably unique.
This moment!...this herenow...is forgotten when you start thinking in terms of achieving something. When the achieving mind arises, you lose contact with the paradise you are in. This is one of the most liberating approaches: it liberates you right now! Forget all about sin and forget all about saintliness; both are stupid. Both together have destroyed all the joys of humanity.
The sinner is feeling guilty, hence his joy is lost. How can you enjoy life if you are continuously feeling guilty? if you are continuously going to the church to confess that you have done this wrong and that wrong? And wrong and wrong and wrong...your whole life seems to be made of sins.
How can you live joyously? It becomes impossible to delight in life. You become heavy, loaded. Guilt sits on your chest like a rock, it crushes you; it does not allow you to dance. How can you dance? How can guilt dance? How can guilt sing? How can guilt love? How can guilt live?
So the one who thinks he is doing something wrong is guilty, burdened, dead before death, has already entered into the grave.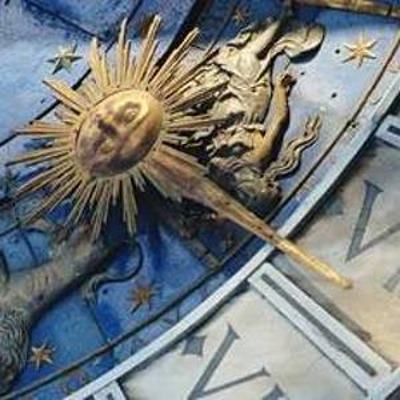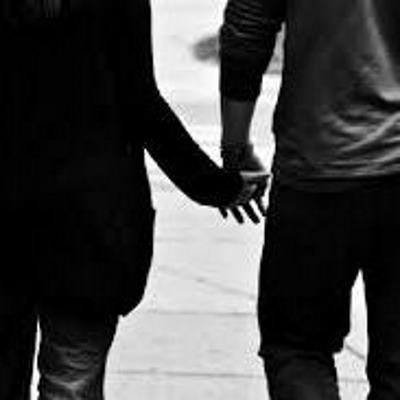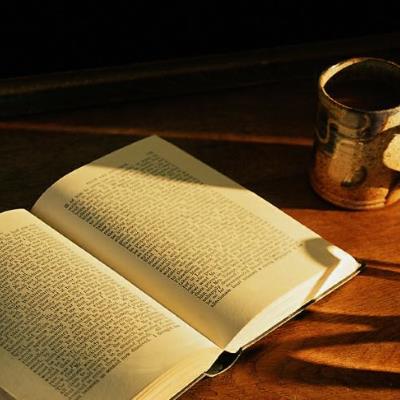 Astrological Events