Uranus Inconjunct North Node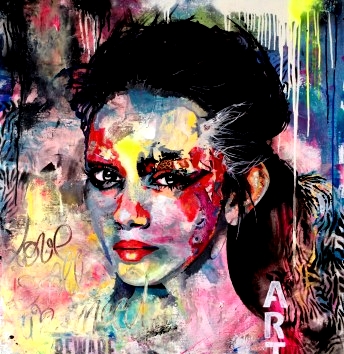 Uranus Aspects
Uranus represents our intuitive abilities that spurs invention. It is associated with progressiveness, objectivity, ingenuity and revolution. It is forever looking ahead and shuns tradition and instead celebrates originality and change. In your chart the position of Uranus and the planets it aspects will indicate what areas of your life need to be redefined as well as challenged. If badly aspected it could indicate instability or denial of responsibility
Uranus Inconjunct North Node
The Moon's Nodes are related to the subconscious, the domain of the Moon. Thus, the South Node represents subconscious motivations that stem from the past and to which there is an inner inclination to cling although they may no longer be relevant or appropriate to the individual's situation and prospects, while the North Node represents conscious motivations relevant to the present and future, characterized by a desire for the unfoldment of appropriate changes in personal psychology.
Some people within astrology consider inconjuncts to the lunar nodes as 'skipped steps' lessons you struggled to complete in a past life and are now forced to address in this life with heavier karmic debt. With nodal inconjuncts, there can be these frustrating or even painful repeated themes that are continuously brought up in your life, to nudge you to fulfill your karmic lessons in this life since you failed to do so in the past (South Node).
An outer planet in conjunction with one of the lunar nodes is a planet of special significance. This increases the importance of that outer planet throughout life. With Uranus node combinations, there is frequently a streak of brilliance or genius. These are colorful characters with a unique creative flair.
With North Node inconjunct Uranus, you have brought over creative genius of some sort. There may be noticeable talent without benefit of a formal education. You may have lived a life in an ancient advanced civilization, like Atlantis, Maya, or Lemuria, and arrive possessing superior insights.
You think differently, coming up with unusual ideas and methods. As long as there is a measure of practicality about you, your unique solutions are often workable and they may be balls of energy, meeting with sudden success. There are many artists with this aspect who produce colorful work. There is often a love of color, especially combinations of colors-prints, paisleys, or patchworks. Artists such as writers, actors, comedians, and singers are also known for the many and varied shades of work produced.
Major circumstances may have caused you to be an advocate of change and revolutionary inclinations. Your ideas are often too ahead of the times. However, these ideas are often not met well by the people in your life and you often feel that any progress you make is set back by societal values or things out of your control. Beware of a tendency to be fanatic or erratic in your persuasion, it will hinder you and hold you back. Focus on developing a more tolerant worldview and perhaps you'll get the change you're so hell-bent on contributing to. You don't have to be the extremist rebel just because you think no one else wants to play that part. Bursts of energy and bolts of revolutionary ideas that come out of seemingly nowhere are common with this placement.